Regardless of what size your ecommerce shop is, cart abandonment is one of the leading challenges that you may continuously face to this day.
Indeed, it is a good sign that customers are checking out your store, but all the strategies and efforts in promoting your business may be justified if the browsing turns into actual buying.
Allow us to explain the reasons behind this challenge and how to help you reduce the rate of cart abandonment in your store.
Important Electronic and Gadget Cart Abandonment Statistics To Be Aware Of
According to relevant industry studies, around 71.82% of online shoppers abandon their carts, with mobile devices (77.08%), tablets (64.65%), and desktop computers (62.04%) having the highest percentages of being abandoned.
For an electronics and gadget store, this is really alarming. You cannot simply force your customers to magically check out their carts, but you can use some strategies, even simple ones, to encourage them to finish their purchases.
Reasons Behind Cart and Checkout Abandonment in Electronic and Gadget Stores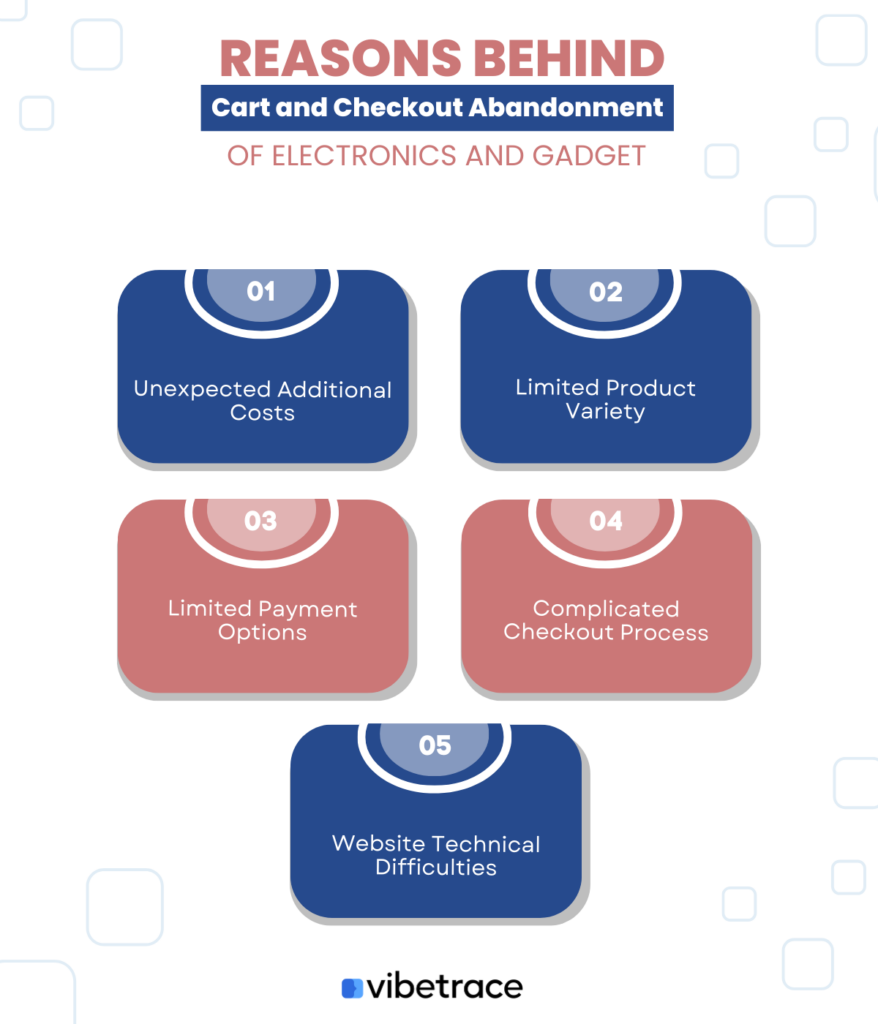 Unexpected Additional Costs
According to cart abandonment statistics, 75% of online shoppers left their orders unplaced due to unexpected additional costs. Considering the price or amount of a single electronic or gadget unit, many shoppers expect to have no additional charges to pay, such as shipping or transaction fees.
Need help recovering more Abandoned Carts?
We can help you recover at least 15% of your abandoned carts using omni-channel campaigns.
Limited Product Variety
Some shoppers are already decisive about what they are going to purchase, and if they don't see it on your site, this may cause them to leave their carts. You may offer some alternatives, but for those who are sure of what to buy, other units or models won't be successfully checked out. Make sure to keep your inventory and website updated to cater to the latest demand from customers.
Limited Payment Options
Online shopping is primarily for customers' convenience. If customers find it complicated to check out due to limited payment options, there is a high possibility that items will not be purchased. It is important to have various payment options, such as credit and debit cards and e-wallets.
Complicated Checkout Process
Many customers expect an easy and quick checkout process. If shoppers find it complicated to process their checkouts, they might not have the patience to continue placing their orders. It's best to ensure that the websites have a straightforward and seamless checkout process to avoid abandoned items in the cart.
Website Technical Difficulties
Technical difficulties, such as a slow loading page, will cause online shoppers to not continue their purchase or, worse, become impatient and not browse your site at all. Now that online shopping is prevalent these days, investing in a smoothly functioning website will benefit you in the long run.
Want to be up to date with Marketing?
Subscribe to Marketing Automation dedicated newsletter!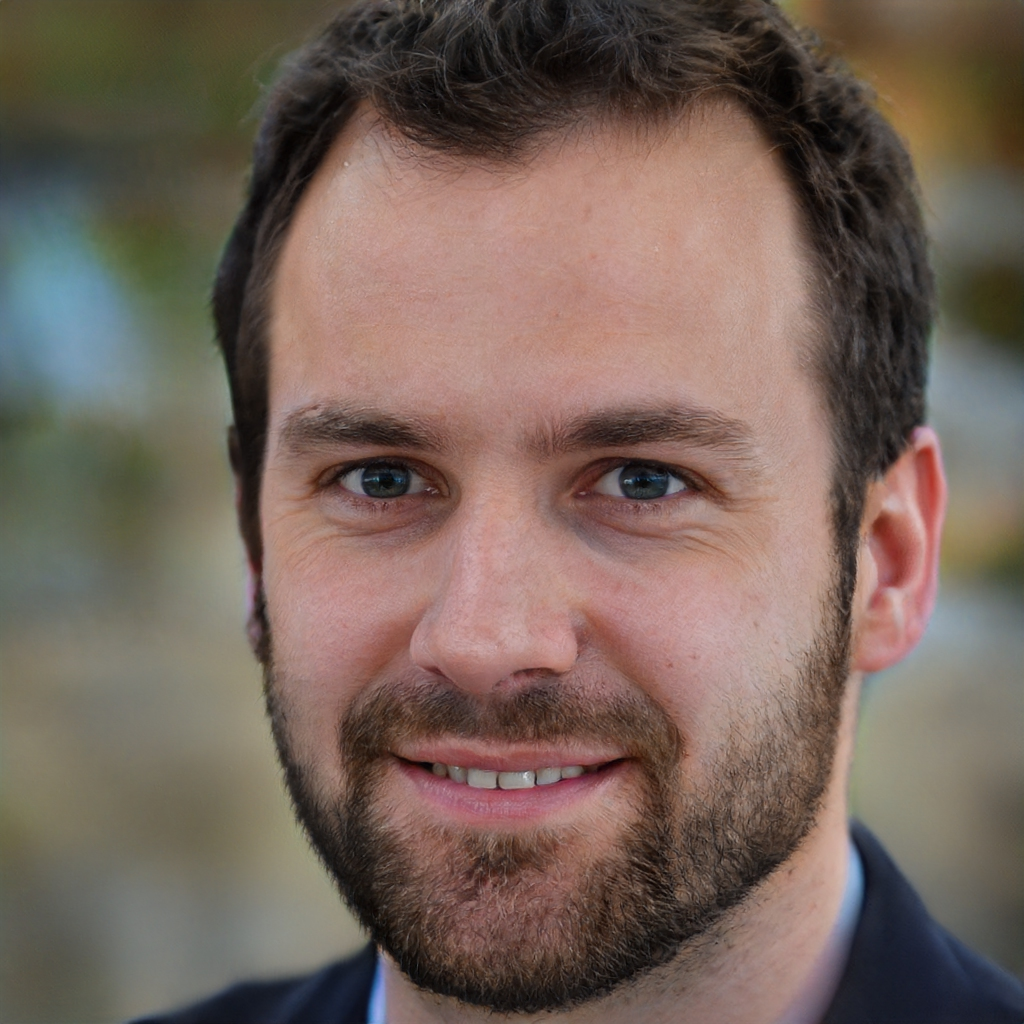 Stay connected with what's really important to optimize your digital revenues.
By clicking the button, you accept our Terms & Conditions. Also you will need to confirm your email address.
The Negative Impact Of Checkout and Cart Abandonment On Your Electronic and Gadget Business
It is no surprise that increased cart abandonment has a negative impact on all online businesses across various industries. For an electronic and gadget store that offers expensive units, items abandoned in the cart constitute a major problem.
Stores may significantly lose revenue, considering the costly price per unit of an item. Plus, it can add more expenses to marketing and promotional strategies to decrease cart abandonment.
If this problem isn't reduced or resolved, it will imply that your store either has too expensive or limited product offerings, a slow and complicated checkout or payment process, and poor website functionality.
Guide on How To Decrease Cart Abandonments For Your Electronic and Gadgets E-Commerce Store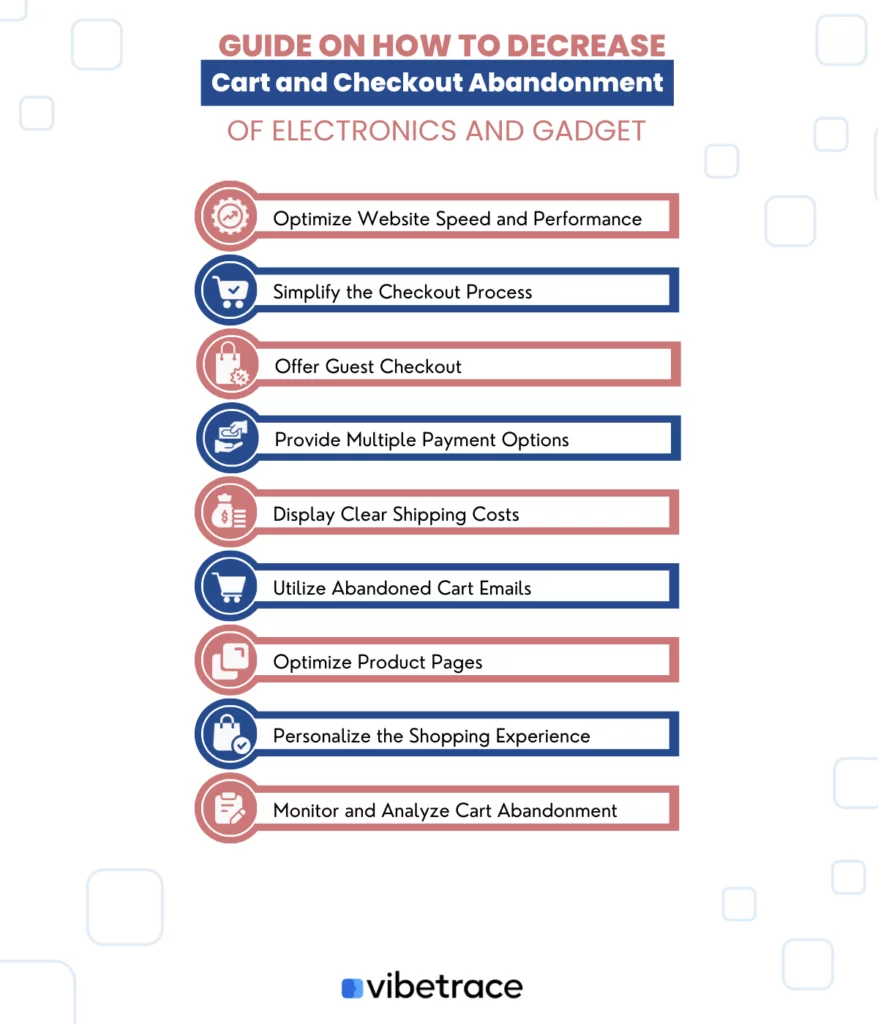 Optimize Website Speed and Performance
Invest in having a smoothly functioning website to prevent customers from becoming bored and impatient, and to provide them with a user-friendly site they can browse.
Simplify the Checkout Process
Avoid asking your online shoppers for unnecessary information and implement a straightforward checkout process that caters to their preferred payment method.
Offer Guest Checkout
Some customers do not want to sign up and receive promotional emails from stores. Incorporate a Guest Checkout option on your site to accommodate customers who prefer to use this option.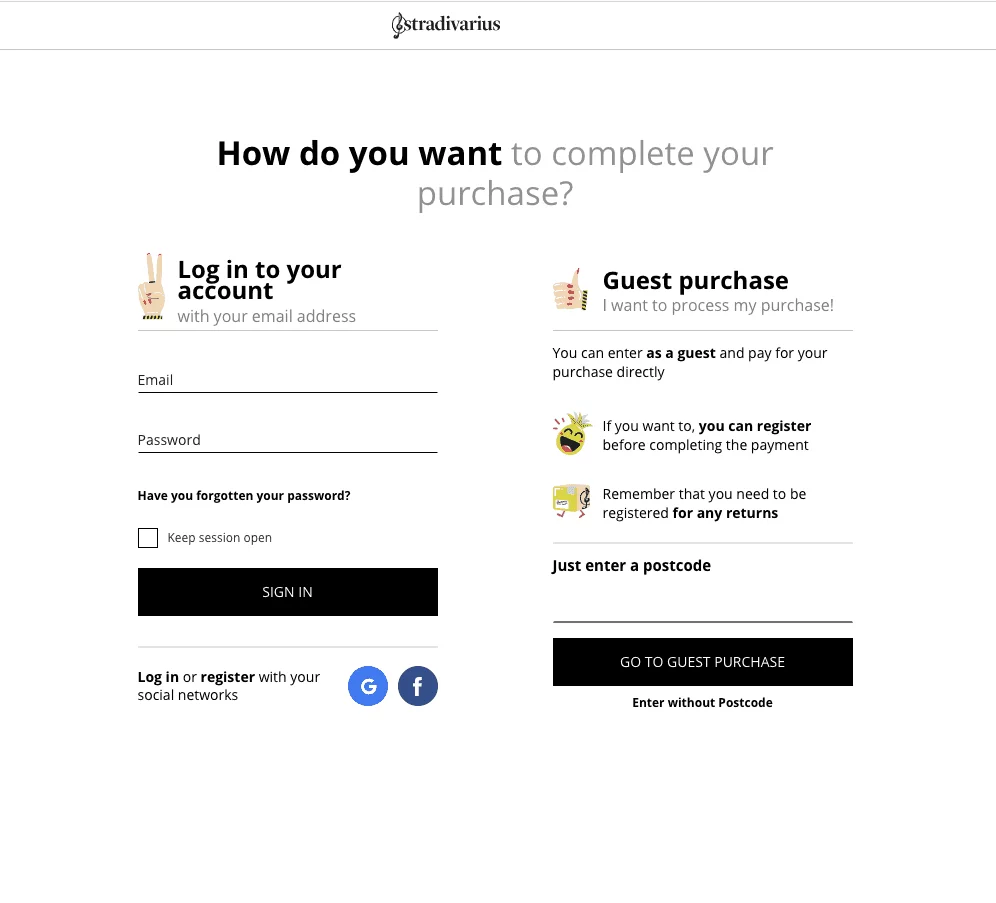 Provide Multiple Payment Options
Make sure to offer multiple payment options to your customers because there is a possibility that some banks or payment options may not be working due to system maintenance or additional transaction fees. Provide your customers with other choices for payment.

Display Clear Shipping Costs
Be as transparent as possible. Inform your customers about the total amount they are going to pay, including the shipping fee, taxes, or handling fees, before they reach the checkout page.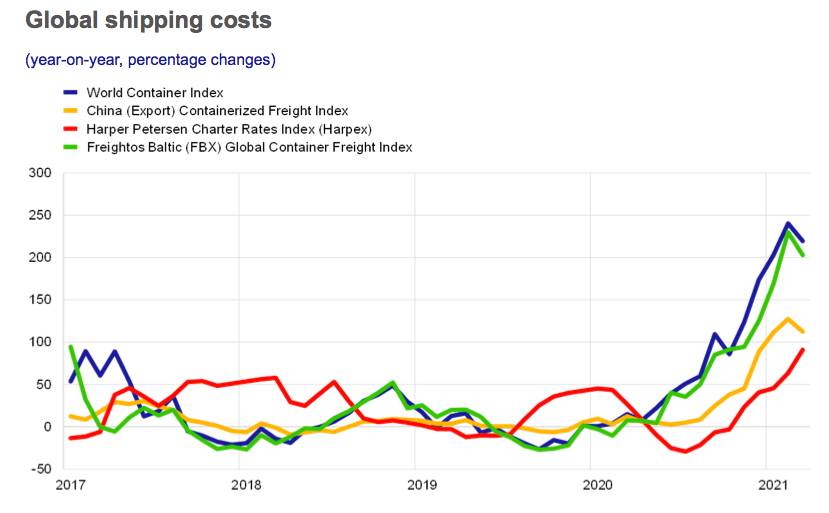 Utilize Abandoned Cart Emails
Maximize your email marketing strategies and send timely reminders to customers about the items in their carts. You can also recommend other complementary products that match their interests.
Need help with Data Integration?
You are in the right place. We are data experts, giving our customers the flexibility to integrate and enrich data from and to external sources with ease.
Optimize Product Pages
Utilize your store's social media pages to promote your products. Try to gather and post product reviews and testimonials from actual and legitimate customers of your store.
Personalize the Shopping Experience
Show appreciation to your customers by providing them with offers based on their personal preferences. Suggest complementary products that match their previous purchases or provide discounts on the items in their cart to encourage them to complete the checkout.
Monitor and Analyze Cart Abandonment
Take the time to monitor and analyze the status of your cart abandonment rate. It will be a good indicator to know what you need to improve or what other promotions you need to implement.
Abandoned Cart Email Best Practices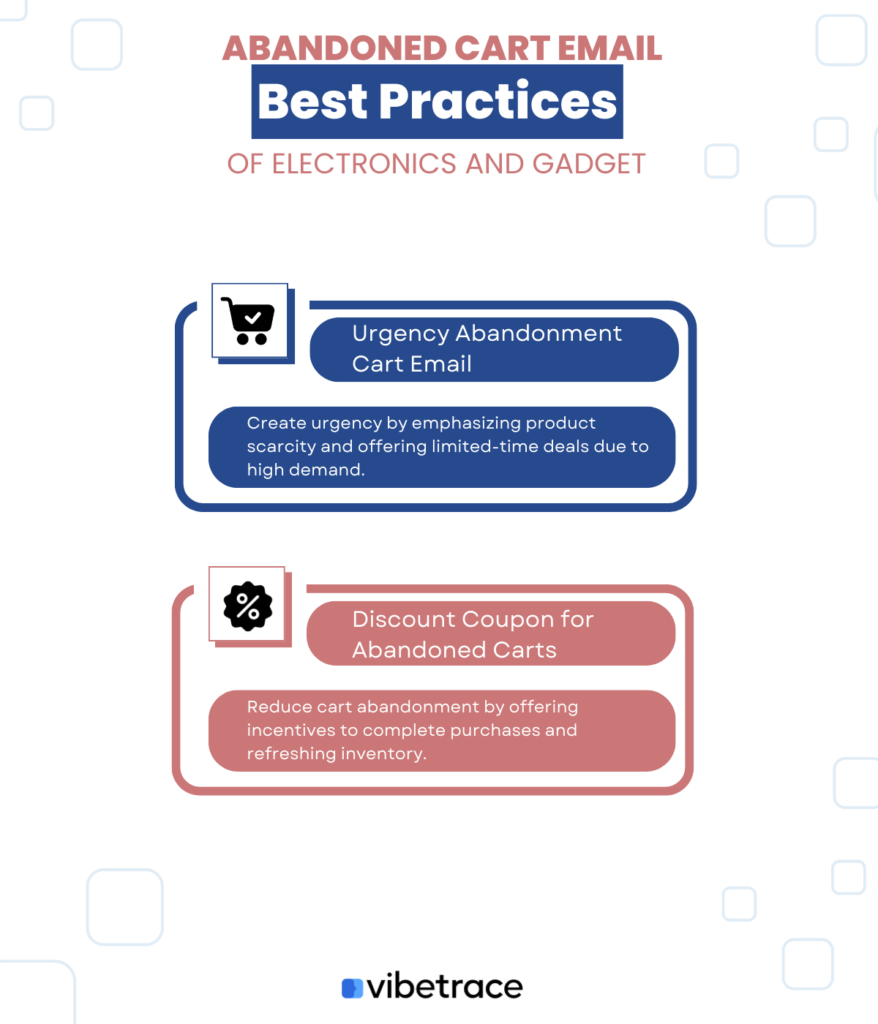 Curios Abandonment Cart Email

Reserved List Abandonment Cart Email

Convincing Abandoned Cart Email

Wrapping Up
Indeed, abandoned cart emails are threats to any business! But keep in mind that there is always a way to reduce cart abandonment with proper practices, including email marketing, which has been proven to be a great marketing strategy for retargeting.
Join us today here at Vibetrace and unlock the potential of your cart abandonment email with the features of our email marketing software!