Ecommerce Personalization
Don't lose visitors, convert them into customers.
Increase click throughs easy engage your audience on individual levels
Personalize shoppers' experience with behavioral targeting.
Maximize conversion rate with special offers, coupons or promotions.
Recommend products that are most likely to be bought.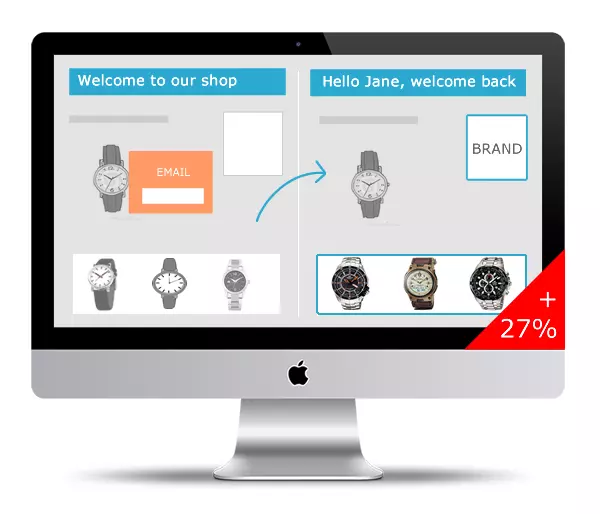 "Users are 3x more wiling to buy if they engage with recommendations." – Econsultancy
Product Recommendations – Merchandising
Increase average order value and number of items/order
Shoppers engaged with recommendations convert 3x more frequently
Easily promote cross-sell or up-sell to increase revenue
You can promote new products, excess inventory or special offers that your customers are most likely to buy. While monitoring and analyzing each customer's behavior in real-time, the system matches his unique profile with recommendations algorithms.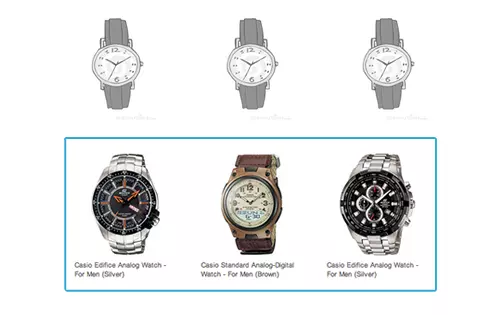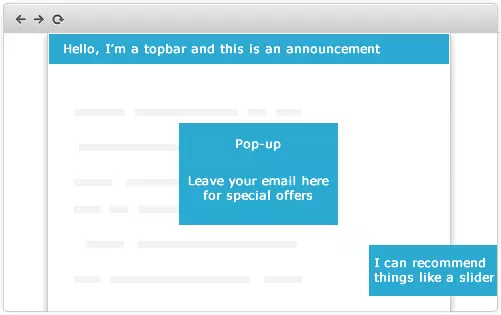 Site Interactions – Toolbars, Lightboxes, Banners, Bars, Widgets
Display only to segmented traffic or customers
Create A/B testing from our predefined gallery of designs
Grab visitor's attention! Our toolbars, lightboxes and banners allow you to easy deliver any message, to anyone, on any page. Easy set up triggers and automatically display widgets and just follow reports and increased converson rate.
Catalogue Search
Increase users' hapiness to easily discover best products
Auto-adapt to trends or catalogue changes
Improve search relevance based on user engagement & profile
Site Search delivers incredibly accurate search results to your customers, tailored to their personal preferences. It dynamically adapts your search results around an individual's behavioural data, crowd wisdom and a full understanding of your product catalogue.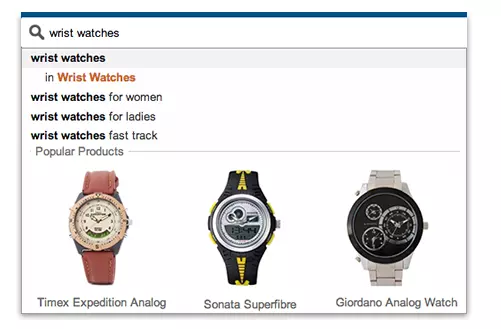 Considering ecommerce personalization?
The first it's on us, and we know quite a few pretty places