Product Recommendations
Online merchandising done right to increase sales
Increase shoppers' engagement and ultimately sales
Promote specific products from inventory
Easily deploy on web, mobile and inside email
Add any rules and any design, with no compromise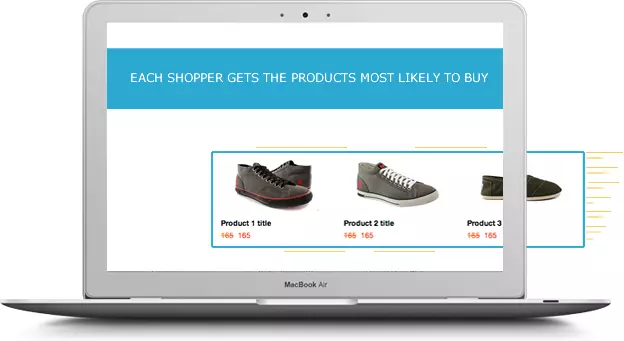 Increased Conversion Rate
Increased Average Order Value
Increased Product Discovery
Increased Customer Loyalty
How product recommendations work
First: An unique profile is created for every shopper based on activity & interests.
Then: Each profile is matched with your catalogue, extracting products most likely to buy.
How product recommendations work
A more engaging and effective shopping experience.
Higher conversion rates, more revenue and more loyal customers.
Personalize the entire shopping experience
Web recommendations
Vibetrace allows you to present relevant and actionable product recommendations to each shopper, resulting in a high increase in conversion rates, average order value and revenue.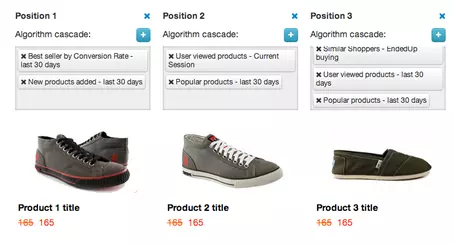 Most popular recommendation scenarios:
Other customers also viewed
People seeing this ended up buying
Related products to this product
Recommendations just for you
Related products to this search
Most popular products in this category
Best products in the shop
Similar shoppers also viewed
… and 20 more
Email recommendations
Most popular recommendation scenarios:
Increase open rates by up to 40%
Increase clicks by 25-30%
Decrease number of unsubscribes
Increase email sales conversion by up to 30%
Decrease number of emails sent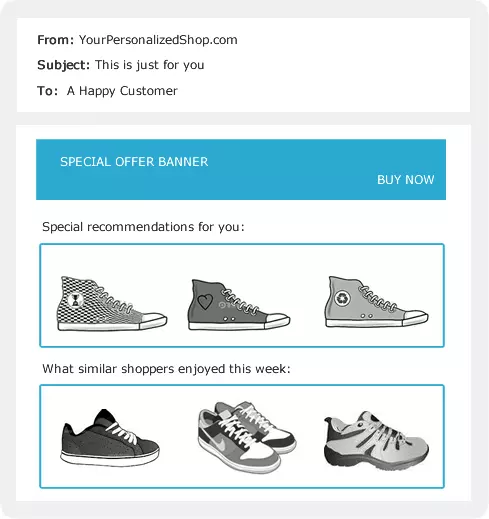 Vibetrace utilizes various Email Service providers, like MailChimp or Amazon SES, but can also work with retail's solution. Our system automatically fills the template with products that match each shopper profile, without any work from your side.
Want to increase conversion rate with recommendations?
Product recommendations in site and in emails are tailored to each business type and catalogue items.