Unlock Customer Segmentation
Apply advanced methods to discover the best customer segmentation models
Powered on our strong CDP, customer segmentation works with:
website visitors
prospects/subscribers
customers
Customer Segmentation works for 100 or 100 million users. There are no limitations in terms of volumes.
Ready for Marketing & Ads
Multi Channel Integrations
Built-in Customer Segmentation Models to create Audiences & Segments
Basic Segmentation Models
Perfect for beginners. Segment by age, location, or purchase history with just a few clicks.
personal info,
dynamic attributes
preferences.
product interests
purchase
cart & wishlist
marketing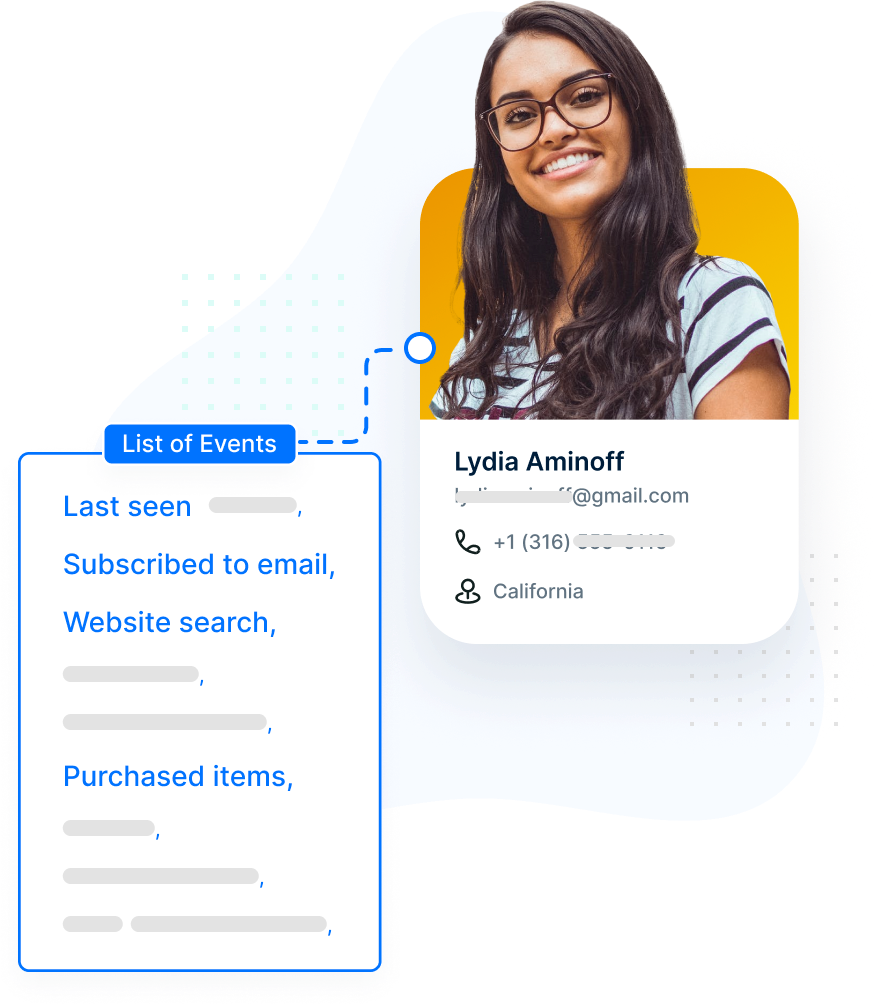 Advanced Segmentation Models
Ready to level up? Dive into RFM analysis, churn/retention modeling, and basket analysis for laser-focused campaigns
Buyer Segmentation (RFM)
Churn&Retention Modelling
Ecommerce Catalogue Data
Cohort Analysis
Customer Segmentation is a MUST-HAVE for any digital business
Stop shooting in the dark. Target the right customers with the right messages. Our platform lets you do just that, effortlessly.
works with onsite campaigns
multi-channel integration
export and import customer data
easy to use segment builder
Get immediate insights on best customers
The customer data platform provides real-time reports on how audience interact with your campaigns:
Easily integrate with your existing CRM, email, and social media platforms for a unified marketing experience.
Data security is no joke. Rest easy knowing your customer data is protected and GDPR compliant.
From startups to enterprises, our platform scales with you. No hiccups, just smooth sailing
Customizable for any business, but more powerful for retailers, financial and services companies.
Read more about customer data platform.
Integrate the VibeTrace customer data platform with your favorite tools
Make use of advanced segmentation models
Real Time Event Analytics
Retention/Churn Modelling
Top Customer Segmentation FAQs
Discover the Most Common Questions