The fashion e-commerce industry is thriving, and competition is vicious. According to the latest research, revenue from sales in the fashion and apparel niche in the US alone is expected to reach $207 billion in 2023.
The steady growth will continue well into the decade – by 2027, revenue is expected to reach $300 billion. Today, online fashion stores account for 23% of total online retail sales in the US. That's a growing market locally and globally, and brands are scrambling for success.
If you're managing a fashion store, now's the time to reevaluate your KPIs and consider what's most important for your business.
The so-called Customer Lifetime Value has proven to be one of the most significant e-commerce metrics, and it plays a major role in the fashion and apparel niche.
That's exactly what we'll discuss today – CLV and how it will affect your fashion store if you start paying attention. Let's begin!
Overview of Customer Lifetime Value
Customer Lifetime Value is a forecast of how much the average customer will spend on your store throughout their entire relationship with your brand.
It indicates which customers are important and valuable and which can't justify the investment.
Retailers often underestimate CLV's power and don't bother with it. Calculating it has proven difficult, making store owners and managers overlook its importance.
That's why we created a detailed breakdown of CLV and how to calculate it.
Do you need help with Ecommerce Analytics?
Test our tool for free to see how our ecommerce analytics features will help you run your marketing campaigns in a much better way.
If you want to give your fashion store an edge, don't hesitate to use our CLV calculator and evaluate your brand's potential. Even if you were to do just that, you'll still be one step ahead of the competition.
That's because customer lifetime value provides a reliable way to determine how valuable each customer is.
When you consider all the other benefits of calculating CLV, you have no excuse to pass on it. Let's check them out.
Benefits of Increasing Customer Lifetime Value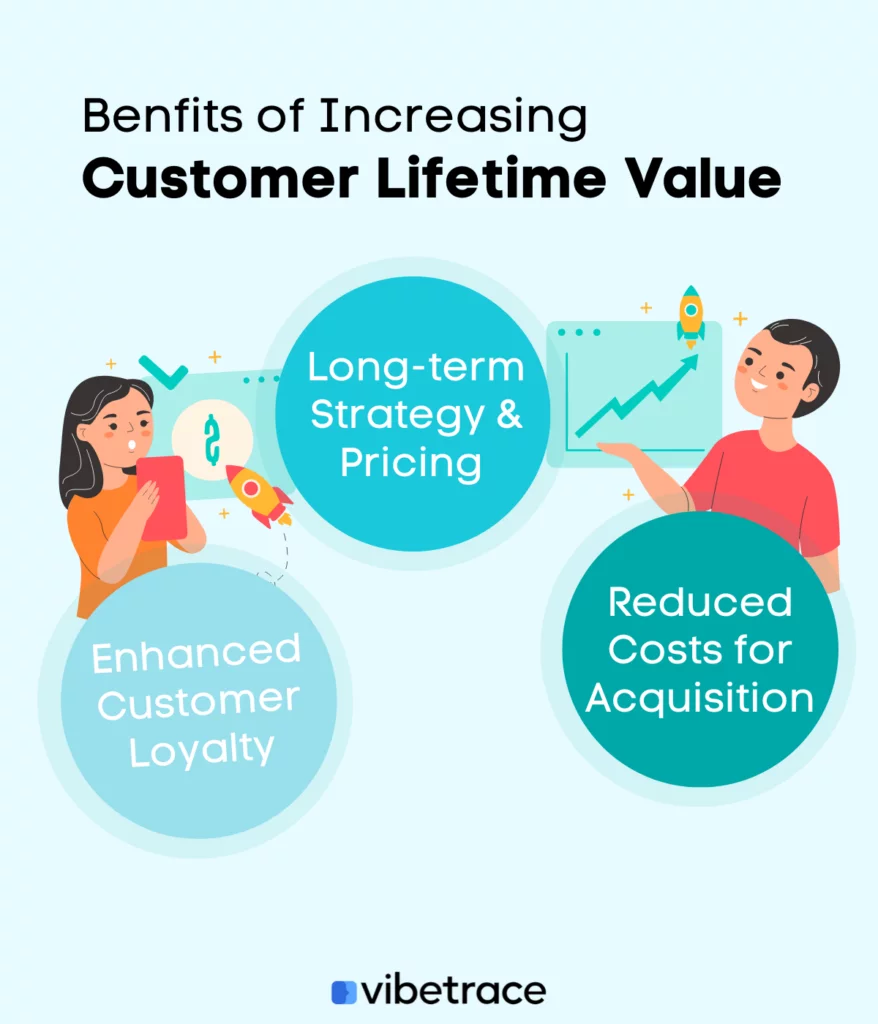 CLV is undoubtedly one of the most important KPIs to measure for your fashion store. It affects brand health and growth in several ways:
Long-term Strategy & Pricing – such insights help you optimize your long-term marketing and pricing strategies. By identifying your most valuable customers, you can understand what products they prefer, how often they purchase, and what price bracket is most attractive.

Enhanced Customer Loyalty – understanding how valuable different customers help you focus customer retention strategies and nurture brand loyalty. Businesses that focus on CLV strengthen customer relationships and improve their overall experience.

Reduced Costs for Acquisition – we'll never get tired of repeating that. It's cheaper to retain customers than to invest in ads and marketing campaigns to attract new ones. Focusing on CLV helps reduce acquisition costs and boost retention.
Tracking customer lifetime value helps with identifying customer churn and increasing brand loyalty. Happy customers tend to stay and repeat their purchases. And in a competitive field like fashion e-commerce, that's crucial for business success.
Do you like this article?
Join Mary and the Marketing Automation dedicated newsletter!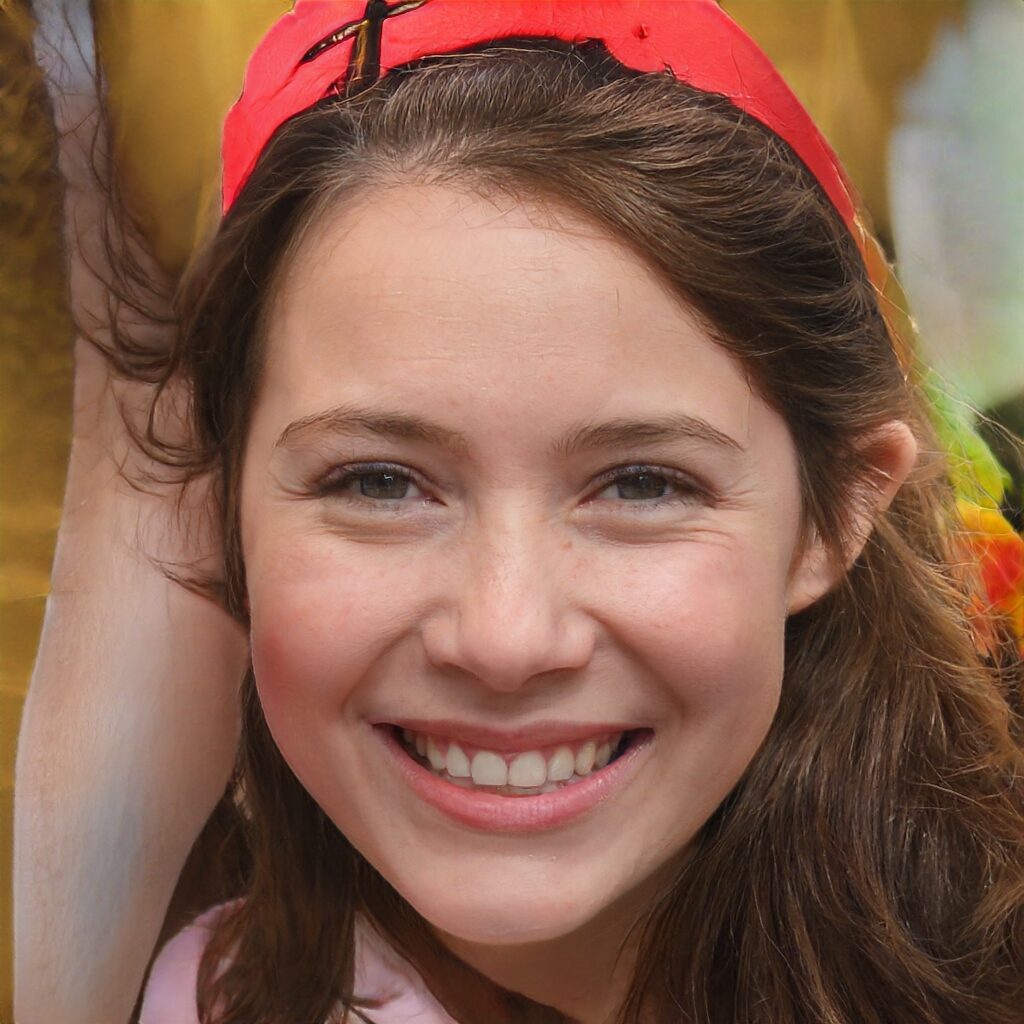 Stay connected to what's really important to optimize your digital revenues.
By clicking the button, you accept our Terms & Conditions. Also you will need to confirm your email address.
Below, we explore how.
Is CLV Important for Fashion Brands?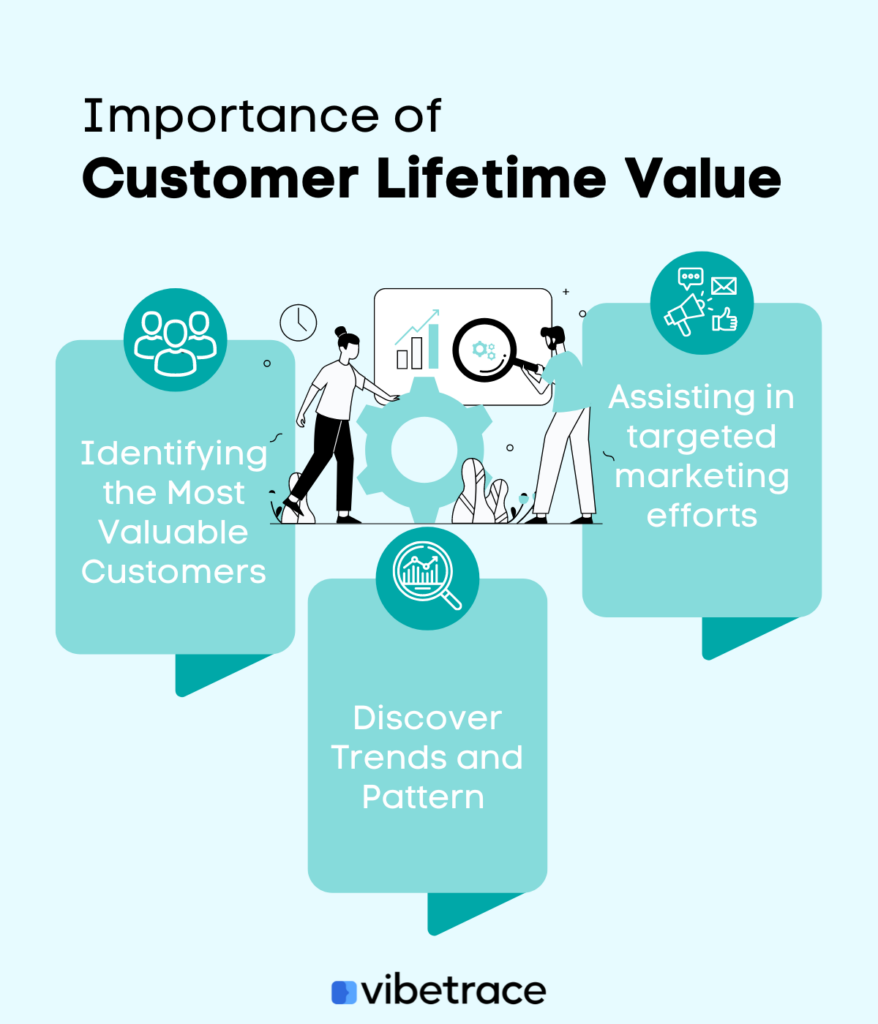 The steady growth of revenues in the fashion e-commerce niche indicates you should care about CLV if you want a piece of that pie. Competition is brutal, and customers are rarely loyal.
Another tremendous challenge before you, as a retailer in the fashion industry, are returns. 30% of all online purchases get returned, making the need to understand customers even greater.
Once you calculate CLV, you can determine which customers are most important for your fashion store's success. Your brand relies on repeat purchases, and you can nurture such behavior only through improved retention efforts and enhanced CLV.
Fashion and apparel don't quite fit the idea of an essential good. You don't buy jeans every week, sometimes months can go by. In other words, nurturing repeat purchase behavior will prove especially difficult. That's why you want to know where to focus your efforts.
Additionally, calculating CLV and working toward improving it allows you to discover trends and patterns in consumer behavior. That's of great value, considering the fashion industry is all about trends.
Once you identify your most valuable customers and their behavior patterns, you can target them with focused campaigns. Below, you can find inspiration and ideas to help you boost CLV on your fashion store.
8 Strategies to Increase CLV for Fashion Stores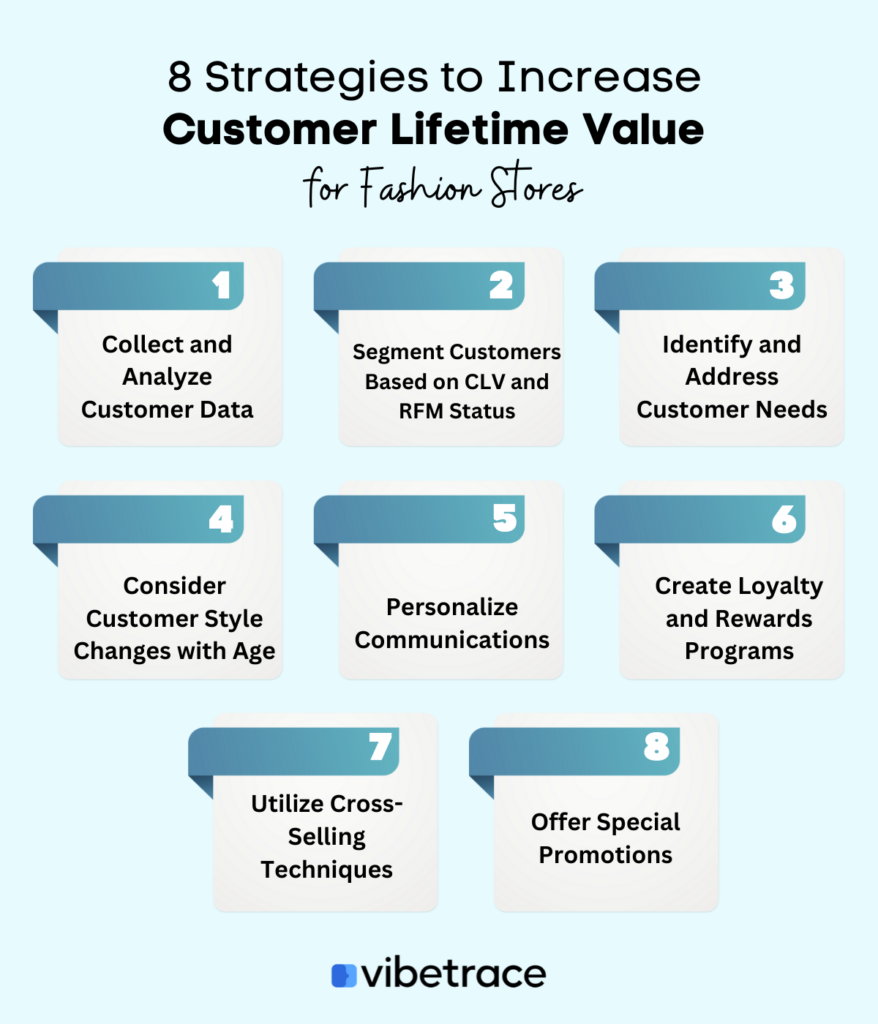 Whether the calculations excite you or the picture isn't looking good, you can take plenty of steps to enhance your fashion store's CLV. If you want to make the most out of customer relationships, here's a list of strategies to start using today.
1. Collect and Analyze Customer Data
Great marketing starts with gathered data. With privacy concerns on the rise, and customers' desire to get a personalized experience when shopping online, you can't fall behind on data-driven marketing.
You can gather data in various ways:
Through customer data platforms like the one on VibeTrace;
The built-in analytics of your e-commerce platform;
Third-party session recording tools like Hotjar to help you monitor customer behavior;
The built-in analytics of email software and autoresponders, and so on.
Need help with your Customer Data Platform?
Customer Database is the base for successful marketing campaigns. Let us show you what we can do for increased retention and revenues.
The most valuable remains zero-party data that customers share willingly through things like sign-up forms, the checkout process, and even interactive quizzes and AR applications that enhance the experience.
Once you get a better look at your customers' habits and behavior, you can start segmenting them and target those that matter the most to your business.
2. Segment Customers Based on CLV and RFM Status
The fashion and apparel industry relies on repeat purchases and brand loyalty because of the rapidly changing trends and shifts in consumer behavior. When you nurture such behavior, you can guarantee your store's growth.
But to get to that step, make sure to segment customers. No two clients are alike, especially in the fashion niche. Women have different preferences than men. They might spend more on something they like, even if they can't really afford it. Not to mention the age bracket that plays a massive role in choosing garments.
Once you segment customers based on various factors such as age, occupation, income level, and purchasing habits, for example, you can single out the most suitable for your business. Expand on that by identifying the most valuable customer in your key segments.
To identify the most valuable customers, carry out the so-called RFM analysis (recency-frequency-monetary value) – check out the detailed RFM analysis guide we made to help you with that crucial business step.
Once you carry out the RFM analysis, you can easily segment customers based on the CLV you aim to boost. For example:
Encourage new customers to transition to loyal ones with discounts and tailor-made recommendations;
Create special offers to pamper loyal customers and turn them into Champions;
Send out coupons to reactivate customers who haven't purchased in a while;
Send out a one-time reminder to people you've lost and haven't purchased in a year in a last attempt to make them return to your store, and so on.
The best thing about segmenting customers based on CLV and RFM analysis is that you can determine where to focus your efforts. Where they'll have the biggest positive impact.
3. Identify and Address Customer Needs
Fashion is a tricky niche, and customers need wildly different things. Some care more about fast fashion and affordable garments that can still impress.
Others pay more attention to sustainability, even if clothes come with a bigger price tag. Sustainability starts with production and goes all the way to packaging and shipping.
Understanding customers gives fashion stores an edge in a highly competitive environment. You'll be able to pinpoint just what customers want and provide the solution.
Do they prefer discount garments and regular promotions? Send regular discounts and generate time-sensitive coupons so that customers know they can find a bargain with you.
Do they care more about getting their clothes and shoes in boxes or paper bags instead of plastic? Communicate that advantage to justify a higher price tag.
Additionally, your fashion store probably often experiences returns – it's easy to get a size wrong when shopping online. Make the process quick and simple so that people know they can shop with confidence.
4. Consider Customer Style Changes with Age
Think about how you've changed over the years. Age has a massive impact on taste and fashion sense. For example, as a teenager, someone might go for skinny low-waist jeans and black colors. As an adult, they might be all about the pinks, the pastels, and the baggy comfort clothes.
As we age, our body shape, hair color, and even face shape change. Sometimes we choose to dye our hair. Age affects us all and can completely transform preferences, especially for female customers.
When you segment a fashion store's audience, it's good practice to pay attention to age. That way, you can stay relevant and make more suitable recommendations.
And if you want to further personalize communication with customers, keep reading!
Do you like this article?
Join Mary and the Marketing Automation dedicated newsletter!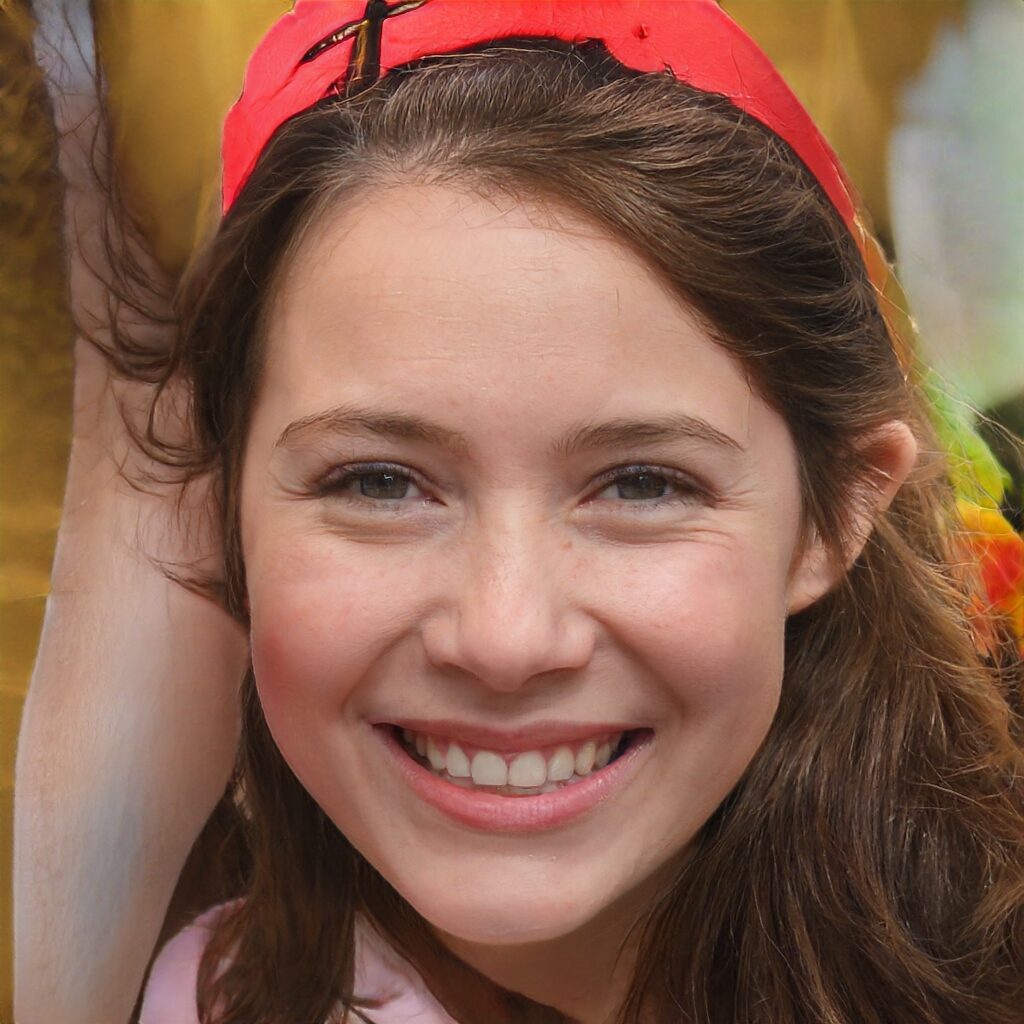 Stay connected to what's really important to optimize your digital revenues.
By clicking the button, you accept our Terms & Conditions. Also you will need to confirm your email address.
5. Personalize Communications
The gathered data and the identified segments help personalize and enhance the overall customer experience. That can happen wherever they interact with your fashion store – on the website, the app (if you have one), through promotional emails, ads, and social media activity.
Once you understand consumer behavior and individual shopping habits, you can create personalized experiences throughout all communication channels.
Additionally, that helps you retain a coherent voice and overall brand image across channels – something of great importance for fashion stores that rely on people opening their wallets just a little bit more.
6. Create Loyalty and Rewards Programs
To further boost CLV, use segmentation and RFM analysis to identify your most loyal customers, brand ambassadors, and champions.
Then reward them for their loyalty. Those are the people that will religiously purchase from you, keep an eye out for your promotions, and engage with every offer.
The fashion niche is especially suitable for loyalty programs since people don't buy often, and apparel is rather expensive compared to consumer goods.
Let customers acquire points they can redeem as coupons, discounts, and even toward free shipping. That will further encourage them to purchase again, gain more points, and then spend them.
As a result, you'll see a boost in the CLV of some of your most valuable customers.
7. Utilize Cross-Selling Techniques
Fashion stores always have another accessory to offer. Whether it will be a complementary bracelet, a silk scarf to go with the new blazer, or a handmade scrunchie that matches a dress, there's always a glass of wine that can go with the dessert.
Cross-selling techniques are quite successful on fashion stores for two key reasons:
There's a huge variety when it comes to fashion complements and accessories;
Customers are predominantly women who are known for making impulse and unplanned purchases.
You can cross-sell during the checkout process, on a product page, as a post-purchase activity, and so on. You can pair cross-sell offers with coupons and time-sensitive discounts as well. The most important thing is to always be relevant!
8. Offer Special Promotions
Customer lifetime value heavily relies on personalization and exclusivity. When you want to encourage customers to purchase more, nurture repeat purchase behavior, and gradually boost CLV, you can't ignore personalization and special promotions.
Base those on your most valuable segments and focus your marketing efforts on retention and improved customer satisfaction. It's cheaper and often easier to tempt existing customers than attract and convert new ones.
That's why leverage your existing customer base and identify the people you should target. Offer them a one-off coupon, give them a chance to pair products and buy them with special discounts, let them get bulk discounts, and so on.
Conclusion
Fashion and apparel are one of the biggest e-commerce playing fields. Everyone wants to participate, but few can succeed.
You'll be among the success stories if you boost CLV. Start with paying attention to the data you gather, create relevant and valuable segments, and focus your marketing efforts and budgets on increasing customer lifetime value.
Rely on personalization and relevance to boost retention and enhance customer satisfaction. And always, always pay attention to people's needs if you want loyal, high-paying customers.
Fashion and apparel aren't essential, so a healthy fashion store needs loyal customers that come for the goods, stay for the offers, and return for the experience. Customers that will generate value (and profits) in the long run.
Once you find the right ones for your fashion store, you'll spend less on customer acquisition and make steps toward sustainable success. That's why you must put CLV to work today!