When you run an ecommerce site, the amount of metrics and KPIs you need to monitor in order to gauge performance can often be bewildering. Customer lifetime value (CLV), average order value (AOV), customer acquisition cost (CAC), click-through rate (CTR); the list goes on.
Tracking customer engagement metrics and other KPIs may seem tedious at times, but they're crucial to not only show current performance but also give you informed insights to make changes and help formulate future marketing strategies and tactics.
Of the various conversion funnel metrics and KPIs you should be following, one of the most important is your average conversion rate (ACR).
We're going to go in-depth on ACR, so read on to learn about:
What is the definition of average conversion rate?
Your average website conversion rate is the ratio of unique visitors who visit your ecommerce store and follow the sales funnel through to the desired action: A sale.
Having a high average conversion rate tells you that you're doing things right. Things like your website design, marketing, product range, and customer service. It tells you that people want the products you offer and you make it easy for them to purchase those products.
If you have a low average conversion rate, then alarm bells should ring. You then need to look at all the different elements that make up your ecommerce website. The problem could lie in one or more areas.
Identifying where any problem lies is essential in order to optimise your site and improve that low conversion rate. First, though, you need to know how to find the rate in the first place.
How do you calculate average conversion rate?
Calculating your average ecommerce conversion rate is simple and won't require a degree in maths.
All you have to do is choose the time period you want to calculate ACR for (for example, a month). You then need two figures from that time period: Total number of visitors to your site and the total number of conversions/sales from your site.
For example, let's say you had 10,000 visitors to your online store in a one-month period. In that month, you had 200 sales from online shoppers. To calculate your ACR, the formula would be: (200 / 10,000) x 100, which in this case would give you an ACR of 2%.
What is a good average conversion rate?
The first thing to understand is that ACR can vary— often greatly—according to sector, mobile device (Android and iOS) used, and country.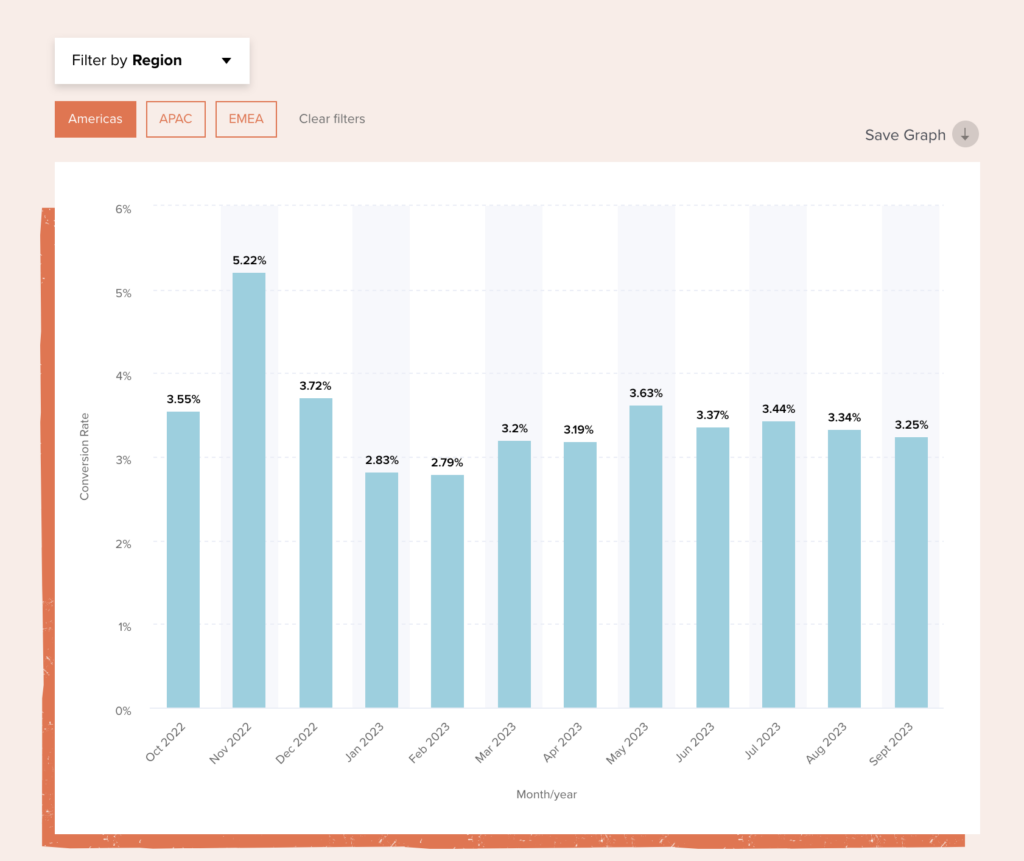 What may be a good figure for clothing may not be as good as that for home appliances, for example. If we look at the global average conversion rate for ecommerce, we find a figure of around 2.73%. However, do you want your ecommerce business to only ever be "average" or to have a good conversion rate?
Most ecommerce businesses want to aim for higher conversion rates of anywhere from 10% to 15% to be truly successful.
While those average figures of 2.5/3% represent fair short-term ecommerce conversion rate benchmarks for a new business, you want to aim higher to expand, grow, and make significant products. For example, the biggest ecommerce business, Amazon, has an ACR in that magic 10-15% range.
Do you like this article?
Join Mary and the Marketing Automation dedicated newsletter!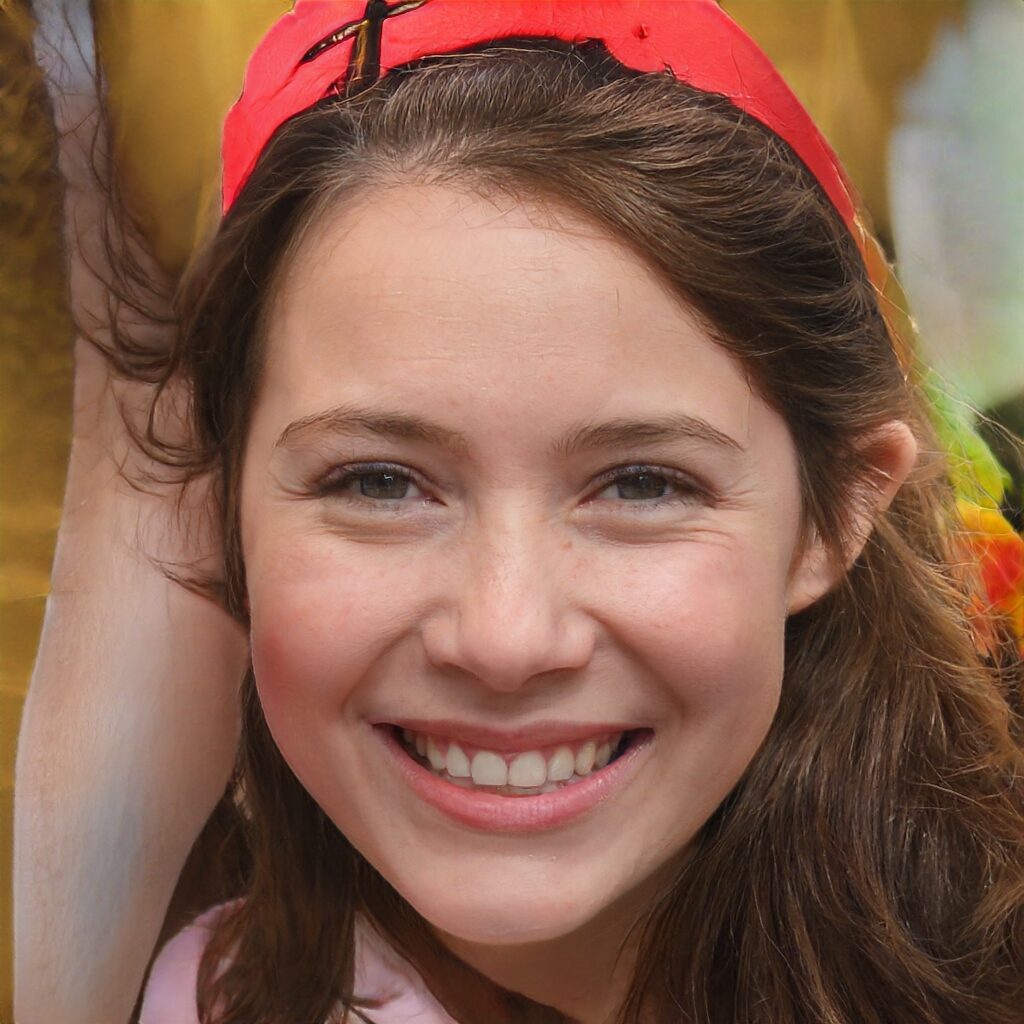 Stay connected to what's really important to optimize your digital revenues.
By clicking the button, you accept our Terms & Conditions. Also you will need to confirm your email address.
If you're just starting out on the ecommerce journey, you do want to establish benchmarks to aim for. To do that, you need to research what the ACR is for your sector within the geographical areas you are targeting, and the overall ACRs for those areas, too. You also want to see what type of digital marketing works best for your target customers in order to increase conversions.
Five tactics to improve your average conversion rate
Let's imagine a scenario: You started as an online retailer a year ago. Sales have been steady but not amazing, and when you use Google Analytics to look at your ACR for those 12 months, you find it's 2.5% over the year as a whole.
Of course, there may be some seasonal fluctuations according to your product ranges (toys will sell more at Christmas or beachwear more in the summer).
While that 2.5% rate may be providing a steady revenue flow and some profits, it's not generating a good enough profit margin to grow your business in the way you'd planned. Your next question is going to be: "How do I improve those ACR figures?"
Connected media
Does your website operate in a vacuum or do you have Connected Media, too? Consumers want to access your services in the way they choose and which are most convenient to them.
Having a strong presence on social media can not only widen your brand's reach, it can also direct customers to specific product pages through reviews and product demonstrations.
It can also help you to see the strong relationship between social media and SEO. Social media also helps you identify the type of content your target demographics like and engage with, and can act as a guide as to the style of content to include on your site.
Need help with your Advertising?
Get better ROAS using Marketing Automation, Audience Segmentation and Ecommerce Analytics
Well-connected digital ads on social networks are a great way to direct valuable, conversion-ready traffic to your site, and help customers towards those purchases once they get on your site.
Good communication tools, such as utilising an efficient free conference call provider, are another great way to keep you and your customer base connected. Offering local or free phone numbers for customers to call can also help in this area.
Test your site
One major factor that can contribute to low ACRs is website design. That could be anything from the font you use to the images you employ on landing pages. The best way to improve your website design is through regular A/B (or split) testing.
By testing all the various elements that constitute your site, you can find the formula that works best for your customers and potential customers. An A/B test is one of the primary components when you're trying to achieve conversion rate optimisation (CRO).
The thing to be aware of is that you should carry out A/B testing on a regular basis and always when a new product page is added.
Onsite technology like Digital Assistant
Adding a Digital Assistant to your ecommerce site can reap dividends when it comes to improving your ACR and overall sales. Integrating a Digital Assistant into the ecommerce journey can offer you, and your customers, several benefits at every stage of the sales funnel.
It can make suggestions as to products associated with or similar to the ones being viewed by the customer. You can have it answer simple questions customers may have, and it can significantly improve the customer journey and user experience throughout.
Email remarketing
When you examine your ACR more closely, you may find a lot of customers abandoned their shopping cart during the checkout process.
Do you need help with Marketing Automation?
Omni-channel automation is a must for online businesses: run effortless email, SMS, webpush campaigns through the entire customer journey.
Reasons for cart abandonment can vary greatly, as can the statistics. Sometimes people simply change their mind, they might discover they could only pay by credit card, they may find the total cost to be more than they expected, or they might only ever have been going through the checkout process to compare prices with another site.
With an average of around 70% of carts abandoned at checkout, that's a lot of lost revenue, and is also something that has a negative impact on your ACR. Rather than give up on all those potential buyers, your marketers can use email remarketing to try and bring them back to your site (and to buy something) with targeted messages and strong calls to action (CTAs).
Using the information and zero-party data you've captured on those customers while they were on your site, you can better understand their behaviours and intent. That lets you create personalised email marketing campaigns sure to draw them back in.
Well-rounded customer service
Good customer service is one of the foundations of a healthy ecommerce business. Part of that foundation is recognising that modern consumers expect an omnichannel approach when it comes to communicating and interacting with your company. They also expect self-service options and access to FAQ sections and a good knowledge base.
Sometimes, they may not be able to find the answer they want themselves, but they still want that answer now in real time. You need to give them customer service channels to accommodate this.
Live chat or instant messaging channels, when staffed by real people, give your customers one further option.
They can ask relevant questions in real time and the answers they receive may help push them through your sales funnel toward purchase, especially if you use strong sales training techniques to upskill your staff.
The takeaway
There are other tools and tactics you can also use to help improve your CR:
Automation, such as that utilised by mobile bots, for example, is increasingly used for many of the repetitive processes in ecommerce, and can help free up time for other business-critical processes. Such as those mentioned above to boost ACR.
The main thing to consider at all times, though, is how you connect with customers during their entire customer journey. That includes everything from how you communicate, to the content you present.
By implementing tools such as Digital Assistant, you can strengthen those connections, improve your ACR, and watch your company grow—as you can see from this case study.