One feature that stood out in physical stores was the personal service you could receive; that helpful assistant who would help you find what you were looking for and, of course, then suggest the "perfect scarf to go with that delightful coat, madam".
Ecommerce is constantly discovering new methods and processes to make the customer experience better and in turn to improve key metrics and KPIs.
But they also seek to recreate the best aspects of physical stores and while many of the new developments you see are technology based, some also have their roots in methods used in traditional bricks-and-mortar stores.
The UK ecommerce market is the fourth largest in the world (behind China, USA, and Japan), and saw a growth of 27% in 2020, slightly behind the global growth rate of 29%.
Do you need help with Product Recommendations?
Across customer journey, product recommendation play an important role to increase conversion rate. See how we can help
As the market continues to grow, customer expectations grow in kind, and in such a competitive market ecommerce businesses need to ensure the customer journey is easier and better.
While personalisation has long been key for your marketing and email targeting, it's now becoming crucial in basic interactions, too.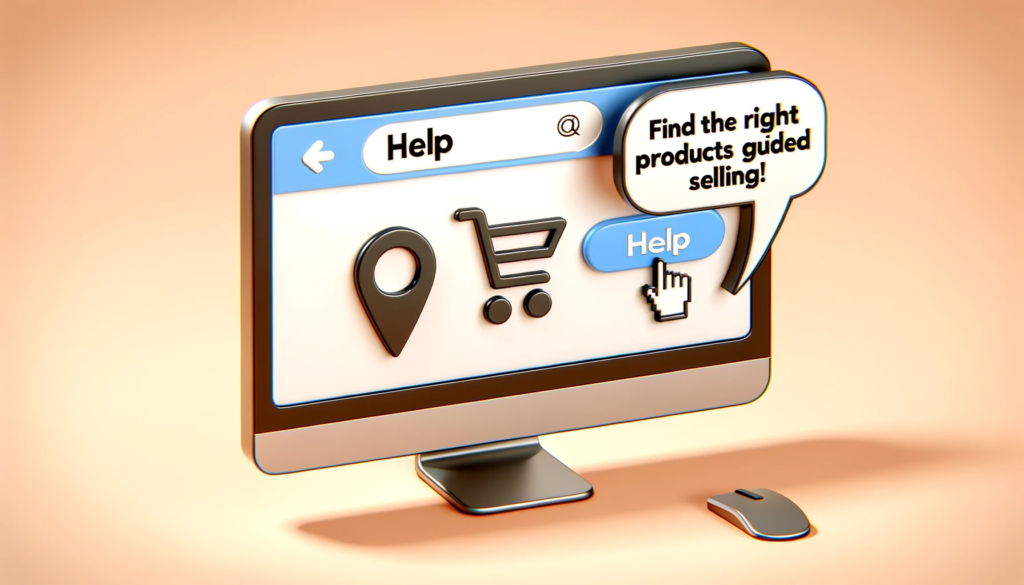 Guided selling is the way forward in ecommerce, and is setting a new benchmark for organisations who sell online. Of course, technology lies at the heart of online guided selling and, used correctly, it can enhance customer experiences while helping to boost your conversion rates and improve your brand reputation.
Just what is guided selling in an ecommerce setting and how does it work? What are the software solutions out there and how do they fit into the setup of your current online shop?
Read on for insights into this new development and to see how it can help improve your results. If you are interested in particular areas of the discussion, use our handy menu to jump to any pertinent sections:
What is guided selling?
You've probably experienced guided selling many times before, albeit in the setting of a bricks-and-mortar store. Online shops can often be large and confusing, especially to new visitors and particularly when your site carries thousands of products. Guided selling is a way of assisting customers to find the right product in as short a time as possible.
A good guided selling solution reduces the search time, whether customers are looking for something specific or they're a little unsure as to what they want. It offers product recommendations based on the search queries used by the customers as well as a customer's responses to a series of simple queries.  
Just as in a physical store, automation and guided selling tools not only improve the user experience and increase the likelihood of a conversion, they also offer opportunities for your site to upsell and cross sell. The starting point will always be that initial search; but you also want to offer other ways of helping them, and that can take the form of a digital assistant.
How does guided selling work?
You often hear the phrase "content is king". Well, data is the queen. Just as data drives and informs many of your strategies and campaigns, so it also lies at the core of your guided selling. Guided selling draws on both historical data that will be hosted in your CRM system (customer relationship management) and also real-time data on your site.
That real-time data comes from a number of sources, including the customer's behaviour and interactions with your site, and also how the customer responds to any questions from chatbots or from a Digital Assistant. This combination of data allows your guided selling solution to guide the customer through your site and to boost conversion rates at the same time.
You could say there are two main goals with guided selling; improve the customer journey and experience and boost your revenue through increased sales. There's also the added bonus that guided selling can help you understand your customer base better. You can gain real insights into their wants and needs which can translate to actionable decisions in the future.
Your customers have multiple reasons both for visiting your site and for making a purchase. These include:
Necessity
Convenience
Security/protection
Keeping up with the Joneses (FOMO [fear of missing out]).
Identity
Bargains
Happiness
What is guided selling software?
Guided selling software seeks to recreate the actions of an in-store assistant through multiple choice questions that help steer the shopper to the types of products they are seeking.
It can harvest and utilise a wide range of data drawn from your CRM and from customer interactions with your website, other platforms you use, and any communications channels where the customer has been in contact with you.
The software analyses the various data sets it has access to, in order to identify patterns (of behaviour) and to correlate those patterns with the optimum actions that will lead to success (a sale).
As almost every interaction between you and your customer is different, then it not only looks at previous behaviour but current desires.
Do you like this article?
Join Mary and the Marketing Automation dedicated newsletter!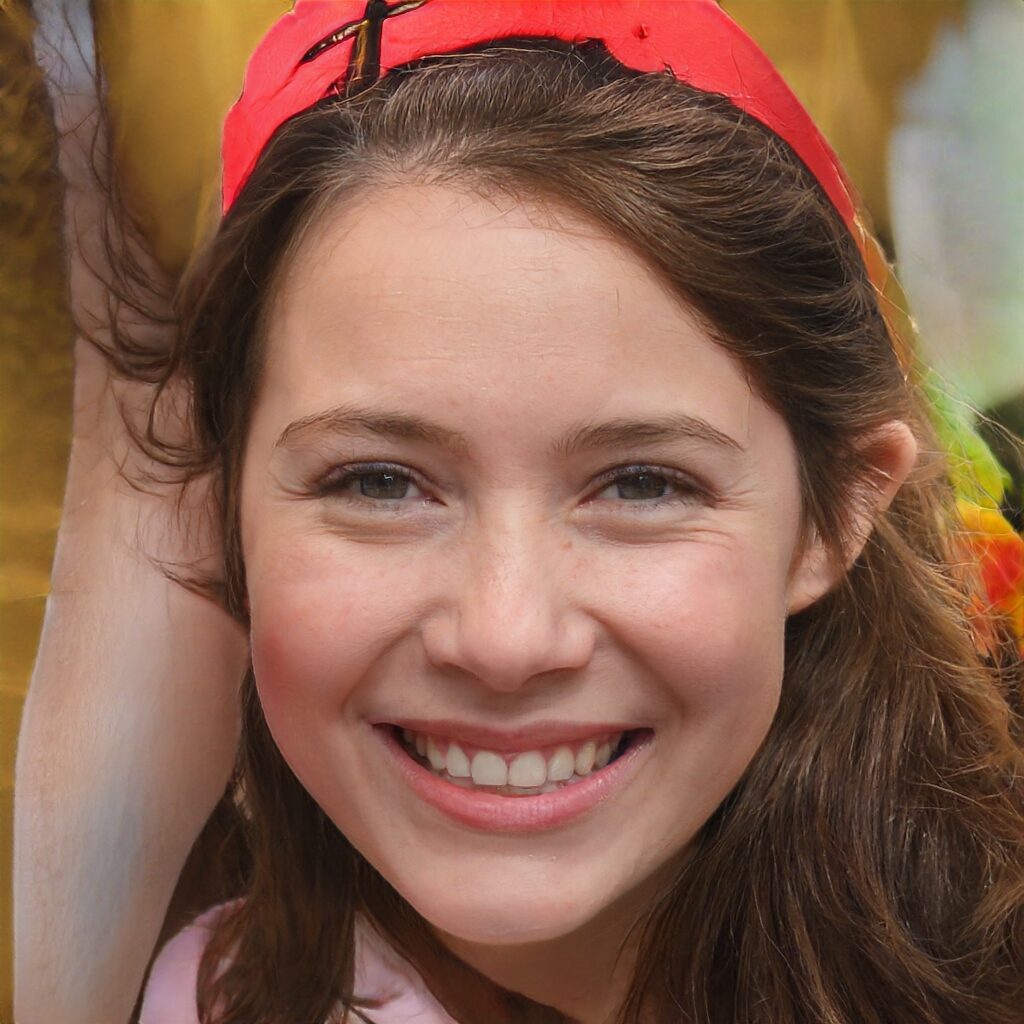 Stay connected to what's really important to optimize your digital revenues.
By clicking the button, you accept our Terms & Conditions. Also you will need to confirm your email address.
Guided selling software is the ideal solution for any type of ecommerce business, whether B2B or B2C. There are three main areas where your guided selling software can be of most help.
Product assistance
This is the area most like the traditional shop assistant. Your solution acts as a guide and advisor on the products you carry, as well as helping the customer to find specific goods.
It achieves this by asking a series of questions that define customer needs then makes suggestions based on those answers as well as on any historical data held on the customer.
It can also help make any technical data more understandable to the customer if needed. By matching wants/needs with available products, it can offer the customer a shortlist of the most suitable items.
Product customisation and selection
In modern ecommerce, many customers want products in a particular configuration or customised to their tastes, and 48% are happy to wait longer for these products to be produced and delivered.
Your guided selling software can guide the customer through the various factors involved (for example, size or colour) to find the solution the customer is looking for.
Product selection involves the ability to go beyond choosing a single product and to cross sell or upsell from the product the customer has settled on. For example, a customer may choose to buy a sofa from your site and your guided selling solution could then suggest related products, such as a coffee table or a rug that would go with that sofa.
Quizzes and gift finders
There's nothing worse than trying to choose a gift for a friend or family member, especially that awkward Auntie Gladys who never seems to like anything you buy but who you now know loves Royal Doulton.
Guided selling can help find a gift for Auntie Gladys just as it would find a product for you; by asking some simple questions, it can make recommendations to you.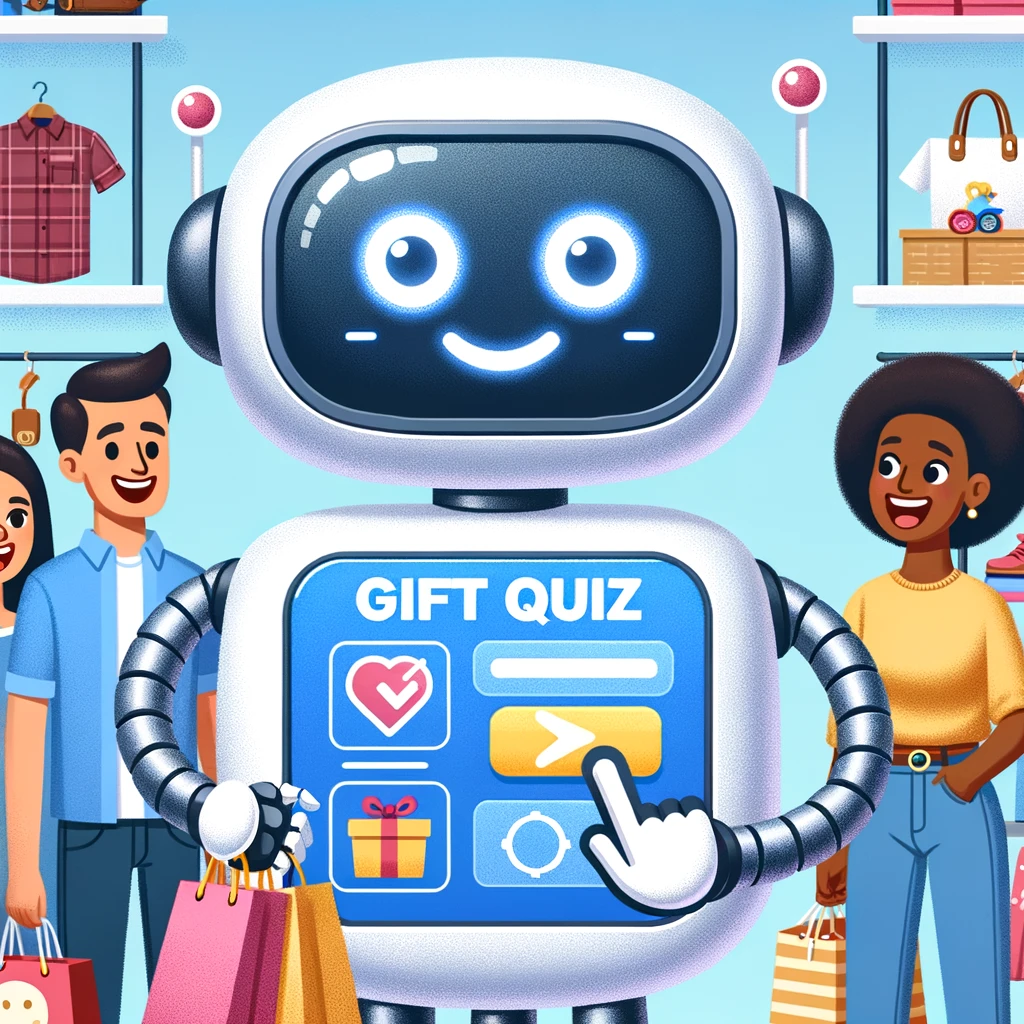 Quizzes are just a virtual way of finding out a customer's wants and needs and they are a fantastic way of increasing customer engagement (in a fun way) while still collecting data you can use to improve their experience.
You can use visual questions to narrow down a customer's taste as well as their wants, so that you can recommend the best possible product to them.
Benefits to using guided selling software
You can see that using guided selling software is probably a good idea. In fact, there are very few scenarios where guided selling is not beneficial—perhaps, only when you have an extremely small or simple selection of products.
So, what are the main benefits to your organisation from implementing guided selling software into your business model?
Up to date information
Guided selling software can help keep track of the rapidly developing and changing information that relates to your business and product ranges. This offers major advantages to you and your staff, not to mention your customers; making it easier for you to sell and making the customer experience far more positive.
Some of the main advantages are:
A product configurator allows for instant updates of new products or changes to pricing.
Combined with your inventory management systems, you can update customers when a product is low on stock (creating urgency) or out of stock.
Enables salespeople in B2B selling to see availability of services and/or time to deliver and to assist customers through
the sales pipeline. This can be made even easier with the use of CPQ (configure, price, quote) software in certain sectors.
Supplements sales reps training and skills and can reinforce their confidence.
Makes outreach and brand messaging easier.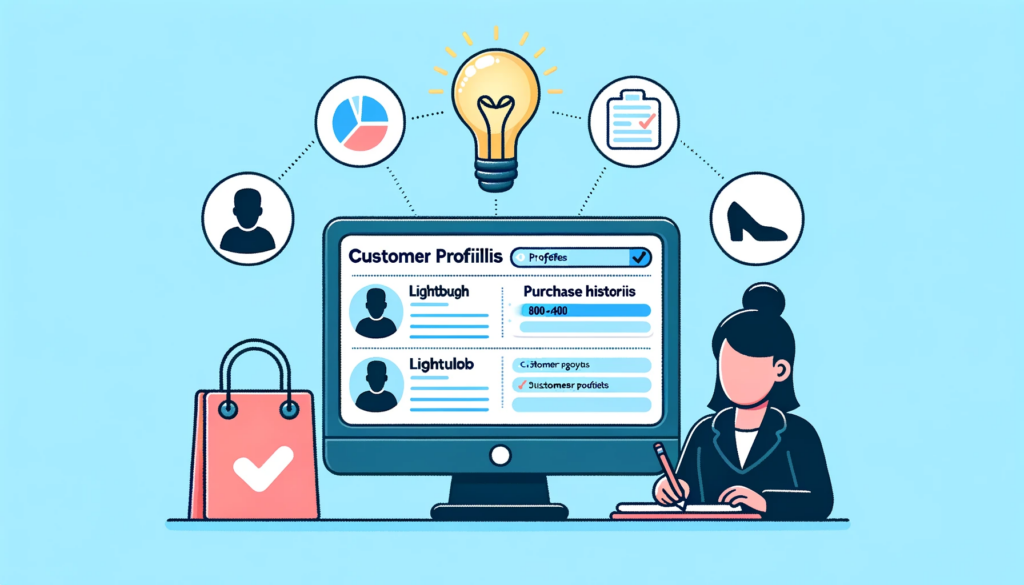 Consistent experience
You want to reach a level where you provide a great customer experience every time. That means you need consistency at every touchpoint on your site or other platforms. Efficient guided selling software helps to provide that consistency so that every time a customer visits, they receive the same level of support and guidance.
Need help collecting Customer Feedback?
An Integrated Marketing Strategy must have a Customer Feedback system in place and linked to Customer Data Platform.
While this is something that is primarily of benefit to customers in a B2C scenario, it also offers benefits to your sales teams if you have a B2B business. It can help new team members learn your system quicker and can also reinforce tried and trusted methods for your experienced reps.
It also helps B2B customers by offering a familiar sales process even when they deal with different staff so that any follow up is appropriate and targeted.
Digitalised presentation
Another great advantage of guided selling software is that it makes the entire experience more immersive and inclusive. It presents all your content in easy-to-digest format across all channels and all devices, including mobile devices.
In fact, it makes your whole selling process smoother and more enjoyable, which means customers are more likely to buy.
Again, this is an area that can benefit sales teams in B2B scenarios, as well as providing the more apparent B2C benefits. Everything they need is right there at their fingertips, from reference material and presentation tools through to technical data and other useful info.
With your software, you have a central repository for everything you need to keep customers happy and to make the sales cycle simpler.
Introducing Digital Assistant
Vibetrace's Digital Assistant seeks to help you mimic some aspects of the experience you would expect in a physical store. It also helps you to provide a better customer experience while seeing tangible improvements in your sales figures and conversion rates. You can customise your Digital Assistant so that it meets the evolving needs of your online store.
Of course, a Digital Assistant is not only about the here and now, but also the future and how your ecommerce business develops. Your Digital Assistant gathers both data and feedback from your customers so that you can improve your business on every level; from how you present your products on your site to how you market your business and products to a wider audience.
Vibetrace's guided selling capabilities
It all sounds easy enough, doesn't it? After all, if you owned a physical store, it would just be a case of advertising for staff, interviewing them and identifying the best candidates, and giving them the training and knowledge required to do their job efficiently.
Well, it's sort of the same for online selling, except that instead of human staff, you want the best platform and tech to do the job.
Our Digital assistant knows ecommerce inside out, and that some products are harder to sell than others.
We also know that better engagement with customers visiting your online store lies at the heart of successful results and improvements in your metrics and KPIs, not to mention providing a better customer experience.
Imagine for a moment a new visitor to your site. They want to buy a new laptop for high-end gaming. They may have a couple of brand names in their head as well as the technical specs they need.  But your site carries more than 100 laptops so how do they narrow that list down? Guided selling is the answer and it can help in a number of ways:
Customer data at your finger tips
Even the biggest ecommerce giants keep a close eye on their budgets and don't frivolously throw money at marketing campaigns. You want all your marketing and sales enablement activities, including creating content, content storage and presentation, sales communications, and analytics to be as efficient as possible.
Vibetrace offers efficiency when it comes to gathering and analysing your customer data. This gives you an overview of their on-site behaviour and why they may choose certain products, price ranges, or other factors.
These analytics mean you have actionable data that lets you optimise all aspects of your site, including how you present products and how you market them.
Do you need help with Marketing Automation?
Omni-channel automation is a must for online businesses: run effortless email, SMS, webpush campaigns through the entire customer journey.
Vibetrace's guided selling toolallows you to interact directly with your customers, removing guess work and hope from the equation, and replacing them with high functionality and real insights from the customers themselves. Those insights mean you can truly understand your customers and what they want and need.
You can also use your Digital Assistant to reach out to customers through the use of behavioural emails.
Experience support
When your customers see you not only as an authority in your industry but also as a brand that offers high levels of support, then you're likely to see higher CLV (customer lifetime value) and better retention rates.
Our solution helps you to improve the customer experience and the level of support and help you offer visitors to your site.
People don't want to spend an inordinate amount of time searching for their ideal product.
A company that supports them through the research phase and shortens the time between first click and final purchase is one that will see success, and this is something we help you achieve through the Digital Assistant and other facets of guided selling.
Vibetrace also helps you translate technical product descriptions into the answers to common problems.
By asking 2-3 questions based on the customer's problem, you can translate their needs into the technical specs they require from a product, narrowing down their options to a shortlist of relevant products, thus simplifying the whole process for the customer.
Response generation
By setting up a clear flow of questions and answers, our solution can easily help narrow down those 100 laptops to a shortlist of four or five. That clear workflow helps the customer make decisions, and when customers are finding it easy to make a buying decision, it leads to more conversions and revenue.
Generating responses that answer customers' queries is integral to how Vibetrace works for your ecommerce site. Vibetrace recognises that every company has different needs.
Want to be up to date with Marketing?
Subscribe to Marketing Automation dedicated newsletter!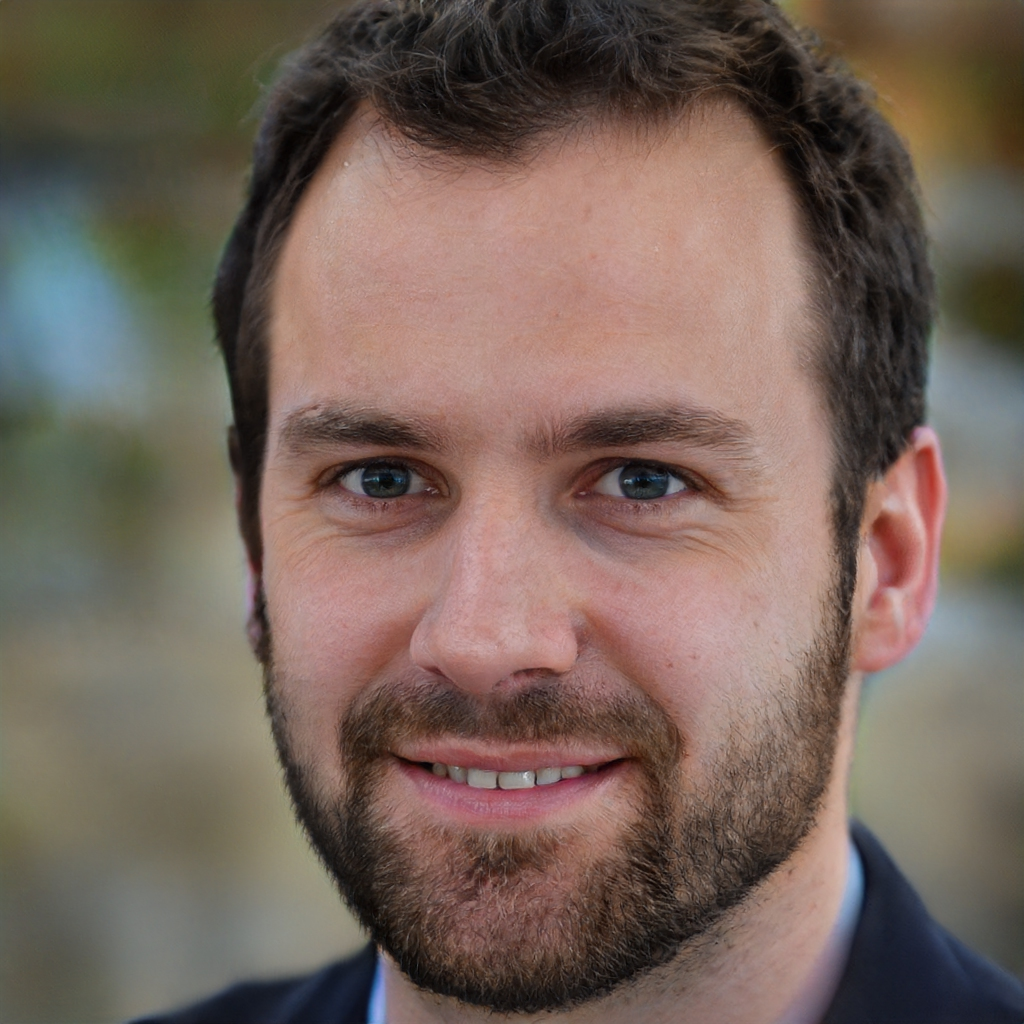 Stay connected with what's really important to optimize your digital revenues.
By clicking the button, you accept our Terms & Conditions. Also you will need to confirm your email address.
Therefore instead of a one size fits all solution, the Digital Assistant and other guided selling solutions are tailor-made, so you can configure them to your needs and achieve your specific goals.
Using our Digital Assistant and guided selling solutions is a strategy that is proven to work, and case studies show that Vibetrace produces tangible and positive results. Think of your Digital Assistant as a star performer that engages with your customers and generates the responses you, and your customers, want.
Conclusion
When looking at your ecommerce business, you need a playbook that covers all eventualities and that helps to produce customer success in terms of sales. That means that online retailers need to consider any and all sales tools that help achieve their goals.
How you engage with customers can cover everything from webinars to live chat, where appropriate. Sales activities can be complex and can cover different areas of your business.
You may base your approaches on different templates or may take a more generic approach, but using guided selling can enhance all customer-facing activities.
While in theory the process of guided selling may appear simple, the actual transfer of what is indeed simple in a physical setting to an online store can be more complex.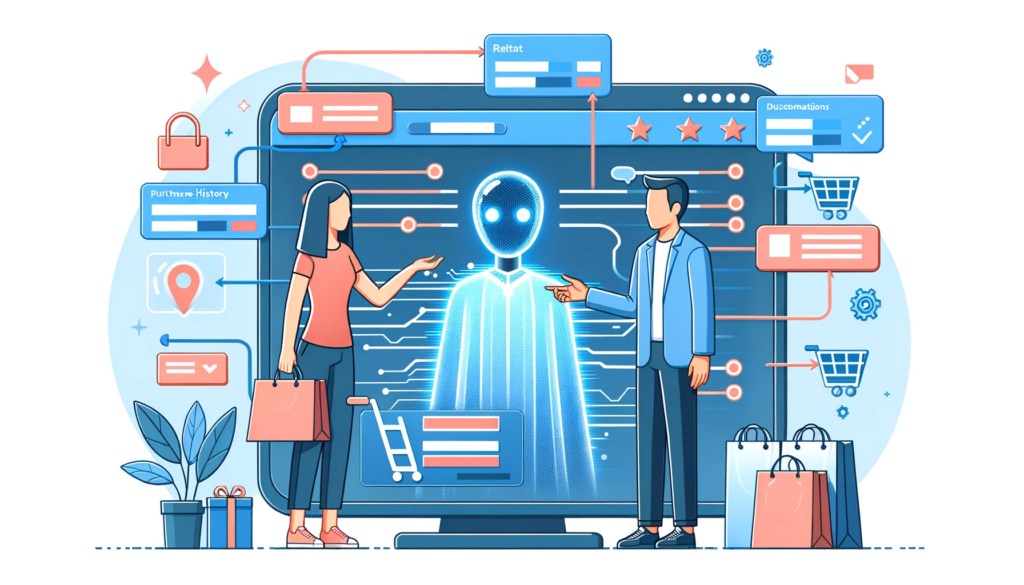 Partnering with Vibetrace across all aspects of your online presence, from connected media to a Digital Assistant, reduces that complexity so that you can provide that all-important positive customer experience.
Frequently asked questions (FAQs)
What is guided selling?
Guided selling is a process that assists customers to find the right products on your site in the fastest possible time. It does this by asking questions that help narrow the options down.
What are the benefits of guided selling?
The benefits to customers include a faster online experience and a better overall customer journey. The benefits to businesses include improved conversion rates and higher customer satisfaction scores.
What to look for in guided selling software?
You should look for a guided selling solution that is customisable to your needs and goals. It should feature a high level of product finding capabilities, as well as being able to generate relevant responses to customer queries.