In a market saturated with marketing automation tools, it's natural to wonder, "Which one is ideal for my company?". But looking for white-label alternatives makes things simpler, because there are not too many on the market.
First of all, this is only discussing about a white label Klaviyo alternative. Read this page if you want to see how Vibetrace compares with Klaviyo.
I'm sure you are familiar with Klaviyo marketing and are currently researching competitive products in white label version.
Are you a Digital Agency?
When it comes to email marketing, especially for ecommerce, many businesses think about Klaviyo.
However, the company's pricing structure often turns away potential customers. Especially agencies looking to put more customers under their own roof.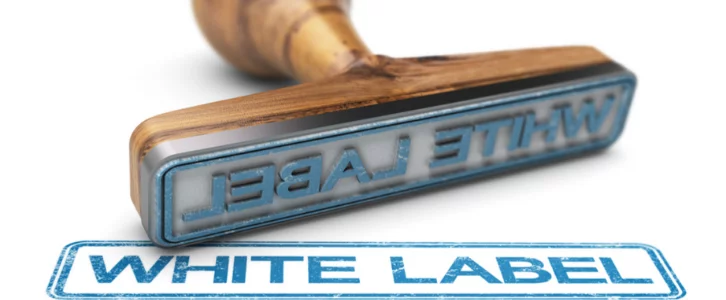 Do you like paying more as your customer list grows naturally?
| | | |
| --- | --- | --- |
| Number of customers | Vibetrace | Klaviyo |
| 1.000 | $60 | $30 |
| 1.0000 | $90 | $200 |
Simple comparison Klaviyo vs Vibetrace pricing
As luck would have it, there are numerous Klaviyo white label marketing alternatives available for e-commerce businesses interested in email marketing.
In this article, we'll discuss why automation software is becoming increasingly popular among email marketers, and specifically those that offer the best return on investment.
A Quick Overview of Whitelabel Marketing
"White labeling" refers to the practice of having a third party produce goods for your company that will then be sold under your label. What's so great about it?
Working with another business to develop a technology, in the marketing space for this case frees you from having to pay for developers and all related personnel costs as well as maintenance.
Successful digital marketers of the future will evaluate the wide variety of options and hire a white-label agency that best fits their needs.
Everything from building a website to sending out emails, plus additional services like PPC advertising, content writing, and analytics tracking on desktop and mobile platforms can be found already in white-label alternatives.
The good news is that you can find a white-label agency that meets all of your requirements among the many available.
Looking for White Label Marketing Solution?
See benefits of our White Label Marketing Automation Platform and how it can help your business!
To What Extent Is Marketing Automation Necessary?
The marketing automation market is expected to grow from its current size of $600 million to $6.4 billion by the year 2024. Salesforce found that 67% of marketers were using some form of marketing automation by the time they released their fourth annual State of Marketing report. A further 21% are considering making the switch.
Join the rest of society and start using automation today.
Imagine running a successful campaign of email marketing from start to finish without having to deal with tedious details. With the help of automation software like Vibetrace, that also offers an alternative to Klaviyo white label, you can streamline your marketing efforts while spending less time on routine tasks.
This is really good for agencies to start with Marketing Automation.
When you use digital marketing in a coordinated way, you can focus on coming up with creative ways to reach out to customers. Timeline, customization, and predictive analysis are all capabilities that can be set to run automatically while you focus on higher-level tasks. This shift in focus has the potential to improve the quality of your leads and increase your close rates.
Some of the other important things that marketing automation software can help with are:
Making content that is both specific and well-researched
Establishing a general direction for communications based on customer information
Altering communications with all of a company's customers to fit their specific needs
Automating the process of personalization in messaging
Building a dedicated Customer Data Platform for your business.
Do you like this article?
Join Mary and the Marketing Automation dedicated newsletter!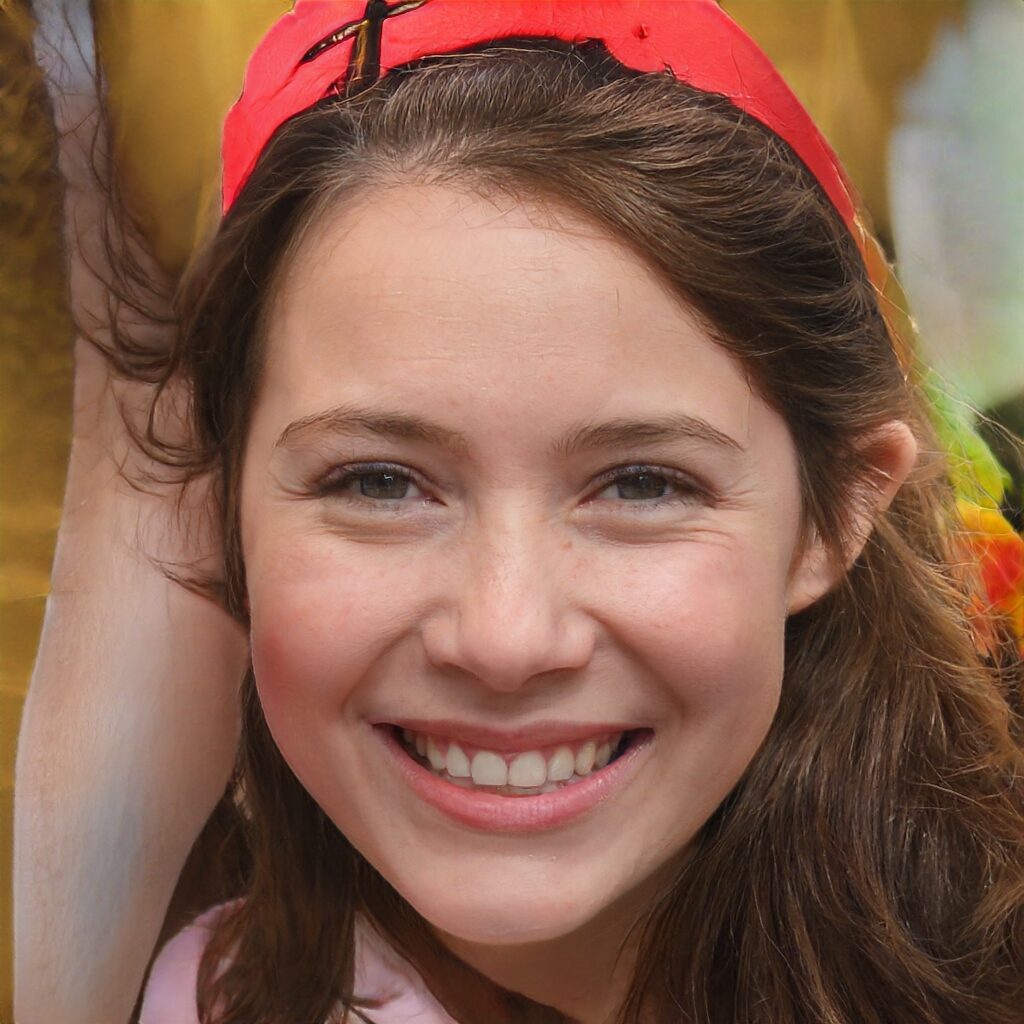 Stay connected to what's really important to optimize your digital revenues.
By clicking the button, you accept our Terms & Conditions. Also you will need to confirm your email address.
What You Need To Know About Klaviyo White label Marketing
In general, whitelabel Klaviyo alternative marketing needs to be an extremely feature-rich piece of software.
Klaviyo has a set of marketing automation features, just like many other email marketing tools on the market today. These features include email campaigns, automated processes, mailing capture, pop-up ads, creative segmentation, and much more.
When it comes to the creation of campaigns, the drag-and-drop interface that Klaviyo white label marketing provides makes it simple to construct emails. There are some strange components, despite the fact that the builder is, on the whole, very user-friendly. However, adding products and personalizing the email are both fairly simple processes.
But when it comes to email automation, Klaviyo white label marketing is where this tool really shines: the platform offers a variety of flows for you to try out when you're just getting started, such as your greeting series and searching abandonment flows.
That's why Vibetrace was built in the last 12 years with focus on digital marketers. Therefore, offering it as white-label software was a natural direction to go for.
If you sign up a new subscriber, you can have a pre-written email template automatically sent to them. This provides new users with a sense of where they ought to begin their exploration of the site.
When reading Klaviyo reviews online, the pricing plans are consistently cited as the number one reason why potential customers decide not to sign up. Overall, Klaviyo is the most costly option here, and its pricing model can be difficult to navigate.
Regardless, you may find that Klaviyo's cost is too high to justify its use.
But have no fear; there are several excellent, cost-effective alternatives to Klaviyo white label marketing that you can use instead— and we're talking about VibeTrace.
The Best Klaviyo White-Label Alternative You Should Know
Vibetrace's marketing automation software is made for businesses that do a lot of business with both consumers and other businesses. You could either run a traditional online store or become a service provider that targets customers. But there is one thing that all of them have in common: they are aware of how essential it is to automate their branding and to develop their own customer information platform.
Our white-label marketing automation solution contains same-like features to Klaviyo white label marketing. It lets you change everything to fit the image of your business. The other option is a "dedicated instance," in which we take care of all the technical details for you. These services are where we find our groove and continue to develop together.
Complete Branding- Automation of all of your marketing efforts, fully branded. Our highly competitive pricing gives agencies a chance to expand while gaining entry to cutting-edge marketing automation tools.
Personalization– We employ AI-based algorithms across electronic communication channels including email, web, mobile, and push notifications like in Klaviyo white label marketing. Use your own domain and branding everywhere with white label email software to give the impression that you developed it.
Focus on clients not software- We'll take care of software development and on-time delivery so that you can concentrate on serving your clients. Participate in the creation process by making feature requests.
Scenarios & Templates- Sets of sample documents you can use with your agency's clients Make more money by providing value-added services like strategy, design, and content.
Real-time Reports– Powerful, live data on customers, actions, and advertising campaigns the same ones with Klaviyo's white label marketing. Our in-app or email-delivered reports will help you develop stronger relationships with your clientele.
Special Pricing- You can take advantage of our transparent, usage-based pricing. With the help of the agency dashboard, you can establish variable or fixed rates, as well as those based on traffic volume or a percentage of assisted sales.
What Makes VibeTrace a Better White Label Agency?
Are you interested in Email Marketing?
Let's see what we can do for your business.
Our white-label agency adds a lot to your team's scalability and costs you less than Klaviyo's marketing automation solution. Professionals at the pinnacle of their fields will work under your brand name to complete all tasks. The partnership with VibeTrace provides excellent reliability and a return on investment.
At this point, you may be wondering why VibeTrace as your white-label marketing agency is necessary. The following are eight arguments in favor of this view:
Spend less effort and money.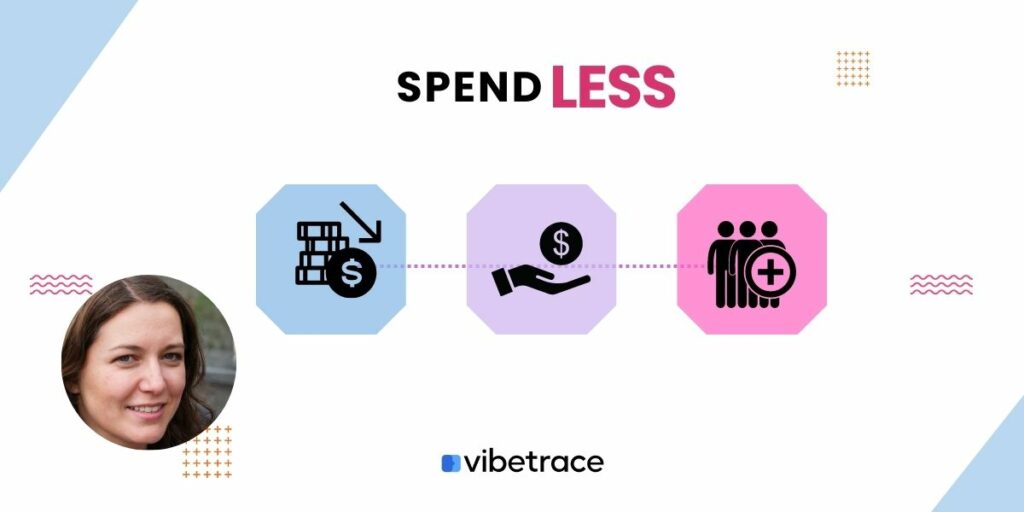 You may know a lot about digital marketing and be eager to learn more, but this strategy needs a big team and a lot of experience running campaigns.
In addition, your planning and advertising efforts may not reach the intended demographic. In addition to raising your ROAS, this is a waste of time. In contrast, working with VibeTrace, to handle your digital marketing campaign will not only save you time but also money, unlike Klaviyo's whitelabel marketing. Vibetrace also offers managed services, that can also pe whitelabel for your agency.
Before you start a campaign, you should have a digital marketing executive and a content writer on staff. There is a $9,000 gap between the average salaries listed on Glassdoor for content writers and digital marketing executives. By contracting the campaign out, you can save a lot of money.
Pricing of marketing automation software offered by Vibetrace as whitelabel option to Klaviyo is based on active users and not list size. This allows your agency to know and control in a better way how much your customers will pay.
Want to see a pricing comparison for Klaviyo?
Make your marketing efforts count.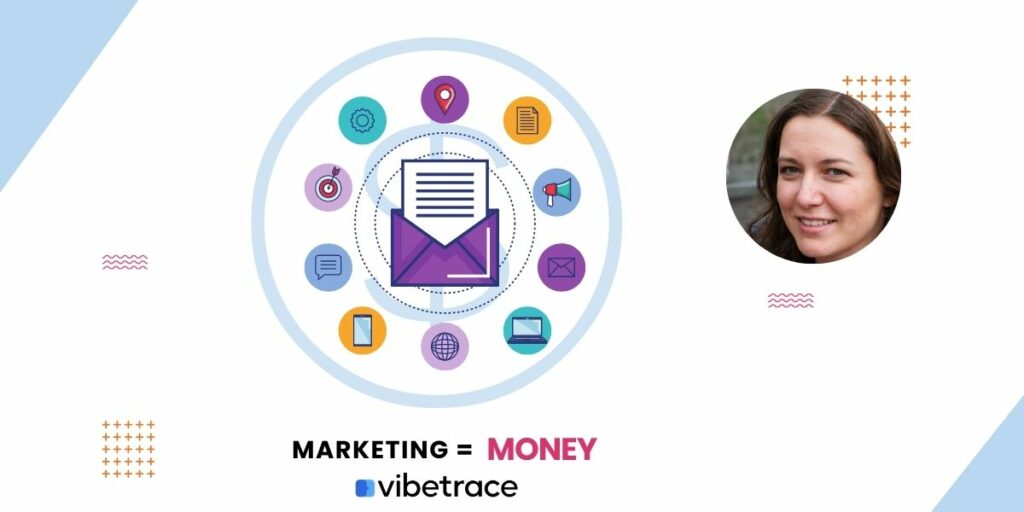 If your agency offers marketing services, your clients will want to know how much money they are making thanks to the efforts of your agency. Unlike Klaviyo's whitelabel marketing, VibeTrace automatically traces each new visitor and customer right to the message that is most capable of converting it.
By "white labeling," or putting your agency's name and logo on the platform that tracks marketing campaigns' effectiveness in generating new leads, you can show your clients exactly which of your campaigns are producing the best results.
Also, part of the whitelabel software you receive it's a root control panel for you agency that allows you to control the following:
Account management with dedicated configurations.
User & access management
Pricing levels and invoicing
Statistics and reports for each account
Fully featured marketing automation software at your feet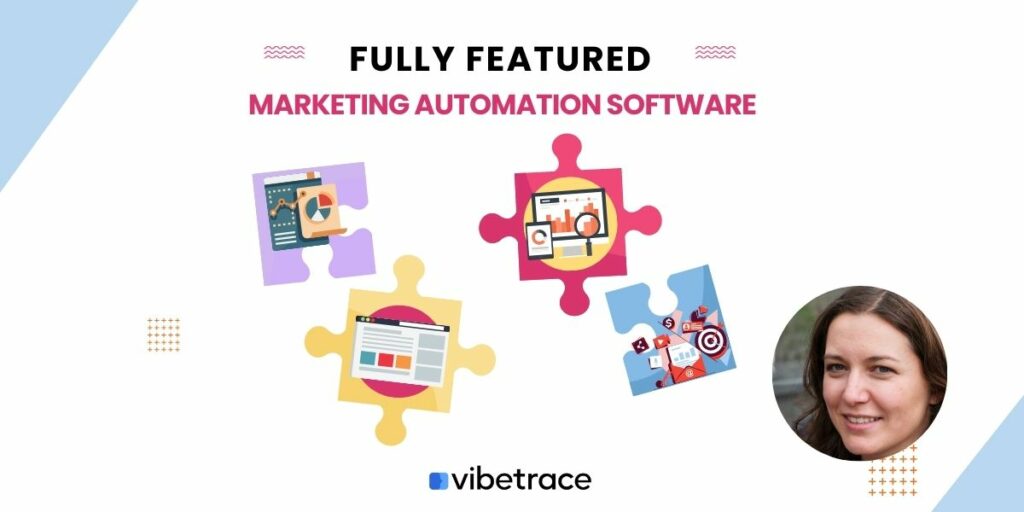 Vibetrace does a few things that make the marketing automation software to be really good. It starts with tracking customer behavior on client website, build a dedicated customer data platform for it, when it centralizes all profile data, along with events and product catalog.
All this real-time data is then used to deliver campaigns through email marketing, push notifications and SMS automatically.
The last part focused on providing you and your customers real-time reporting & ecommerce analytics that becomes very helpful in creating new campaigns and converting more visitors to customers for your ecommerce shops
So, from a technical point of view, if you are looking for a real whitelabel alternative to Klaviyo, you came to the right place.
Personalization and segmentation.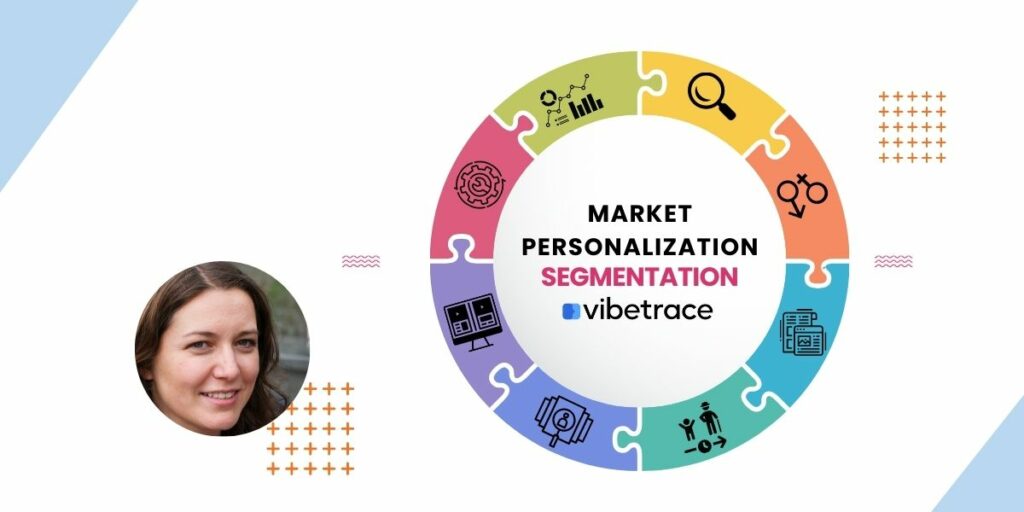 When it comes to marketing automation, VibeTrace's segmentation and personalization features are among the most useful. Together, they allow you to communicate with thousands of people simultaneously while still creating the impression that you're talking to each of them individually.
Like its marketing automation tools, its personalization tools use the recipient's known contact information and their past actions to create messages that are unique to them.
Comprehensive data visualization and analysis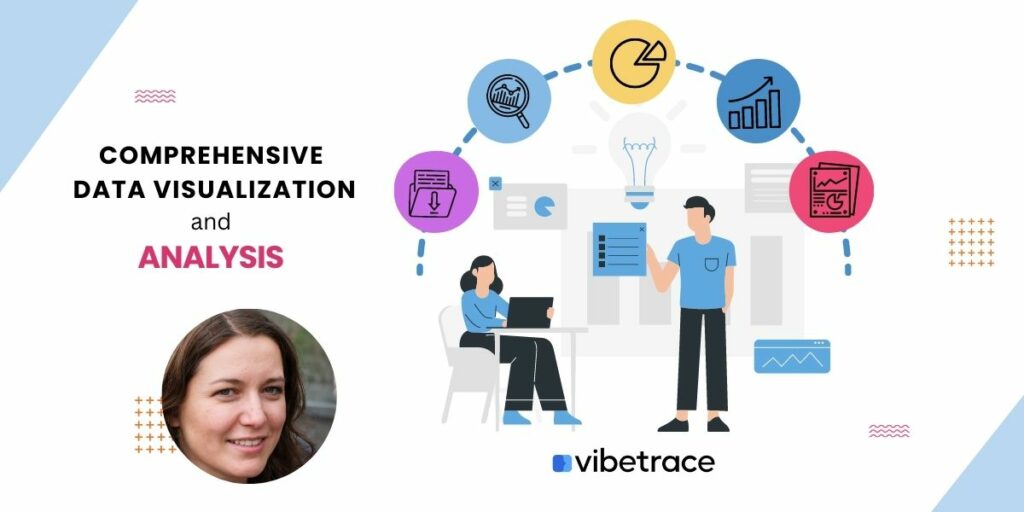 VibeTrace's extensive feature set is rounded out by a powerful data dashboard and data analysis section. In particular, the reporting features of the tool let you keep track of your business's growth from a high level as well as on a more detailed level, per marketing campaign.
Just like Klaviyo's white label marketing, users can change VibeTrace's reporting into a wide range of pre-made and custom dashboards to meet different needs. These dashboards show the overall growth over time that can be attributed to marketing efforts, the health of a certain segment, or the health of individual campaigns.
Grow Your Digital Agency with VibeTrace Whitelabel Marketing Automation Software
VibeTrace is the foundation of your customer relationships. It uses artificial intelligence to power tools that are easy to use. With VibeTrace—the Klaviyo Whitelabel alternative— you can put your customers at the center of everything you do, including online sales, targeted advertising campaigns, email marketing, landing page creation, postcard mailing, and report analysis.
You can launch and expand your business with the help of VibeTrace's white-label marketing and e-commerce tools. Ready to get started? Get in touch or start a free trial.
Note: Vibetrace is not endorsed by, directly affiliated with, maintained, associated, authorized, or sponsored by Klaviyo.
All product and company names are the registered trademarks of their original owners. The use of any trade name or trademark is for identification and reference purposes only and does not imply any association with the trademark holder of their product brand.
Useful links: