The one thing entrepreneurs have in common is the desire to achieve long-term success. Opening and operating a Shopify store today is one of the easiest ways to become a business owner. But most brands still struggle to find long-term success.
While monitoring sales and revenue is important, those aren't the metrics that help you determine whether you'll have long-term success. To know that, you must monitor metrics like the Customer Lifetime Value or CLV.
Sales and revenue give you a snapshot of your business condition. CLV can show you the future. Yet, that's one of the most underestimated business metrics.
Shopify store owners with smaller businesses overlook it because it's difficult to measure, and many deem it a waste of time and effort.
But no two customers are the same. Managing and understanding customer relationships is so important because that allows you to find out how valuable each one is and where to focus your efforts.
If you're worried CLV is too complicated to measure, we've got you covered. In today's article, we'll introduce some of the easiest ways to measure it.
But most importantly, we'll discuss strategies and tactics you can implement to increase customer lifetime value of a Shopify store.
Are you after long-term success? Then keep reading!
Want to increase your Average Order Value?
Learn how to increase your Average Order Value using our Marketing Automation Software.
What Is Customer Lifetime Value?
CLV is a vision of the future. It predicts the amount a customer would spend for goods throughout their relationship with a business. It doesn't simply say, "Customer A will spend X money in Y years, while customer B will spend Z in T years.".
This measurement informs you who are your most valuable customers.
We love saying that it's cheaper from a business standpoint to retain existing customers than to attract new ones. By increasing customer lifetime value, you gain a profitable approach to operating an e-commerce site with a high retention rate and loyal customers.
Because many retailers find calculating it an intimidating task, if you start doing it for your business, you're bound to acquire a competitive advantage.
To help you tackle this task, below, you'll find a straightforward way to measure CLV and a breakdown of the most complex aspects. Don't give up now!
How Is CLV Calculated?
If you're aiming at long-term success, you must care about CLV. It predicts the net profit customers generate over the course of their relationship with a brand.
To calculate that, consider your customers in the context of the following formula: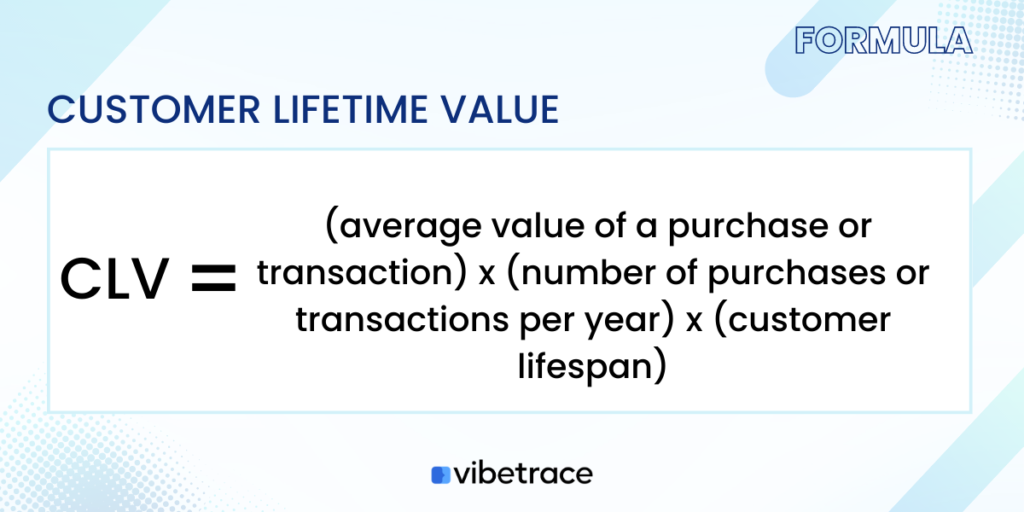 We have a detailed breakdown of the concept in our knowledge base.
Don't hesitate to check it out and use our customer lifetime value calculator to help you with the calculation.
How to Monitor Customer Lifetime Value?
Customers aren't just figures in Excel spreadsheets. How much they spend depends on their overall experience. And you form that experience across all communication channels.
That's why your approach to monitoring and measuring CLV must be defined by those channels, as you'll see here:
Different CLV per Initial Acquisition Channel: CLV helps determine which channels bring more valuable customers. If you want to decrease your costs per acquisition, you need to identify those channels and focus on them.
Different CLV for Engaged Users vs. Non-Engaged Ones: Users interacting with your emails, for example, tend to have higher results. That's because engaged users get relevant content and recommendations. They can take advantage of dedicated discounts and coupons you send their way, and so on. In that case, you can focus on engaging non-engaged customers.
When you know which channels generate the most valuable customers and manage to engage them, you'll see immediate results that will impact CLV in the long run.
Remember that every customer will have a different relationship with your brand.
Use analytics to segment the customer base and find the most valuable segments, not just the most valuable customers, to streamline your efforts.
Below, we'll explore just that, so don't miss out on the details.
Want to be up to date with Marketing?
Subscribe to Marketing Automation dedicated newsletter!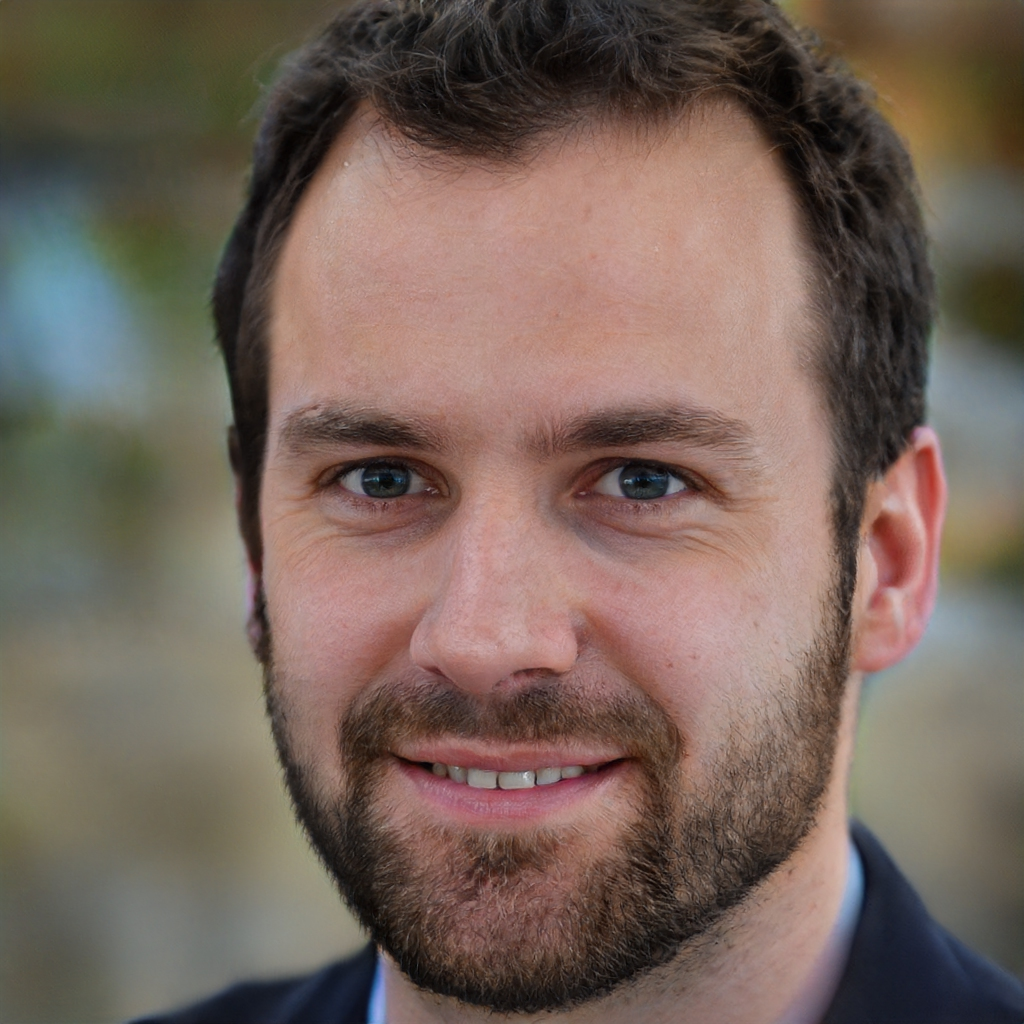 Stay connected with what's really important to optimize your digital revenues.
By clicking the button, you accept our Terms & Conditions. Also you will need to confirm your email address.
Use Analytics to Determine Current Customer Segments
Customer value sounds abstract and subjective, and that's part of the reason why many retailers avoid calculating and considering this metric. Here's a quick breakdown of how to make customer value tangible:
RFM Analysis
The RFM technique explores the three aspects that form customer value. Those are:
Recency – or the most recent purchase made. Recent customers are more likely to buy again.
Frequency – or the number of purchases made in a specified timeframe. Frequent customers are more likely to buy again.
Monetary Value – or the money spent in that same timeframe. Bigger spenders are more likely to return.
Once you analyze those aspects and combine them, you can use the results to segment the customer base according to customer value. For that purpose, customers are analyzed individually, and that's the step that makes business owners hesitant.
It can be very simple – assign values to each aspect, combine those values, and filter them by the highest RFM score.
That is your most valuable segment.
CLV per Customer Acquisition Source
Monitoring CLV allows you to determine the size of the return on investment. ROI is the difference between the customer's CLV and the cost of their acquisition. When considering the difference, you can discover the most valuable acquisition source.
That knowledge allows you to focus your marketing efforts and budget where it matters. Once you determine the CLV in the context of the costs for customer acquisition, you can work toward maximizing ROI by increasing customer lifetime value as well.
To start doing that, get free inspiration and ideas from the strategies below!
Do you need help with Ecommerce Analytics?
Test our tool for free to see how our ecommerce analytics features will help you run your marketing campaigns in a much better way.
5 Ways to Increase Customer Lifetime Value
What does the math tell you? Is the future bright and profitable or are customers forgetting about you quickly? Here are some strategies that are quick to execute but aren't quick fixes to customer retention and CLV: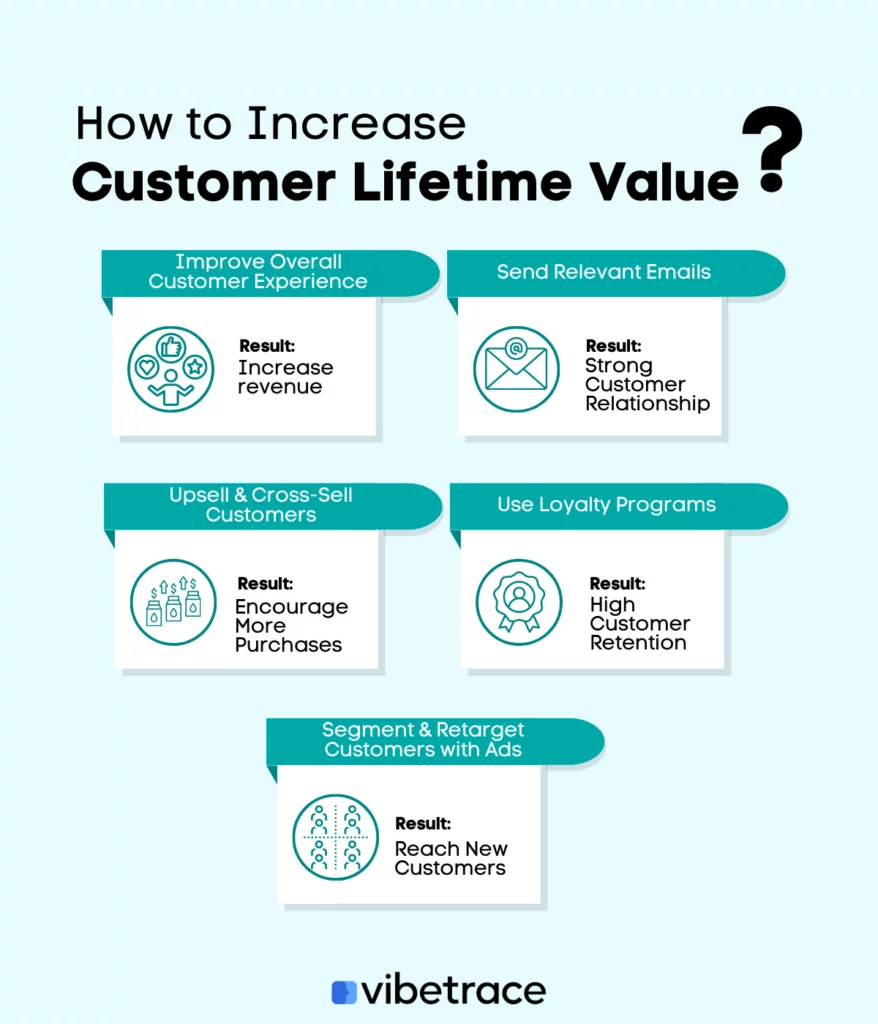 1. Improve Overall Customer Experience
Today's customer has very high requirements and expectations that brands struggle to meet. But data shows that you must overcome that struggle if you want to impress customers.
Pleasing customer experiences boost revenues, cut costs, and help businesses grow faster in a competitive environment. Think about it – pleased customers will recommend you to a couple of people. Displeased ones will warn their immediate circle against you.
According to customer experience research, 1 in 3 customers will abandon a beloved brand after a single negative experience. 92% of customers will leave brands after 2 or 3 negative experiences.
That's why you must pay attention to the experience – from "Hello" to the after-purchase follow-up most customers expect today. Lasting and profitable customer relationships grow from delightful experiences, and so does their value.
2. Send Relevant Emails
As mentioned above, email marketing plays a massive role in driving customer lifetime value. Relevant emails help nurture strong customer relationships that positively impact ROI.
Through email marketing, you can:
Encourage repeat-purchase behavior;
Improve overall engagement;
Engage people who don't care;
Reactivate those customers who might abandon you;
Offer relevant promotions and make product recommendations;
Create a delightful experience, and so on.
Through email marketing, you can stand at the top of your customers' minds, especially if you use powerful tools to stay relevant. Shopify apps are the go-to instruments you need. VibeTrace is among those that can help with product recommendations through artificial intelligence.
Other popular examples include LimeSpot and Also Bought.
3. Upsell & Cross-Sell Customers
Existing customers are more likely to act on upsell recommendations and go with your cross-selling offers. Both tactics work toward:
Increasing customer lifetime value;
Boosting average order value.
Plenty of Shopify apps like ReConvert and Selleasy help you add those tactics to your store.
4. Use Loyalty Programs
Customer lifetime value can steadily grow if people are interested in your special offers. Loyalty programs are an excellent tool for increasing customer retention and boosting average order value. And as you already know, both affect the value of customers throughout their relationship with a business.
You can encourage and reward repeat purchases with coupons, gift cards, redeemable points, and even immediate cashback. Apps like Smile and Growave help you quickly and easily establish a loyalty program to aid your efforts to boost ROI.
5. Segment & Retarget Customers with Ads
Paid advertising is the quickest way to reach your customers. When you monitor and analyze CLV, you can identify the most valuable segments to target.
That allows you to efficiently retarget customers from those segments. Retargeting is highly effective when it comes to conversions. That's because they display whatever the customer cares about, not random offers.
Those are just simple examples of strategies you can use to increase customer lifetime value. And if you still have objections to monitoring this metric, below, we explore key reasons why it's a must as a KPI for e-commerce businesses.
Why Should You Care About CLV?
The benefits of understanding the metric are self-explanatory. Let's recap: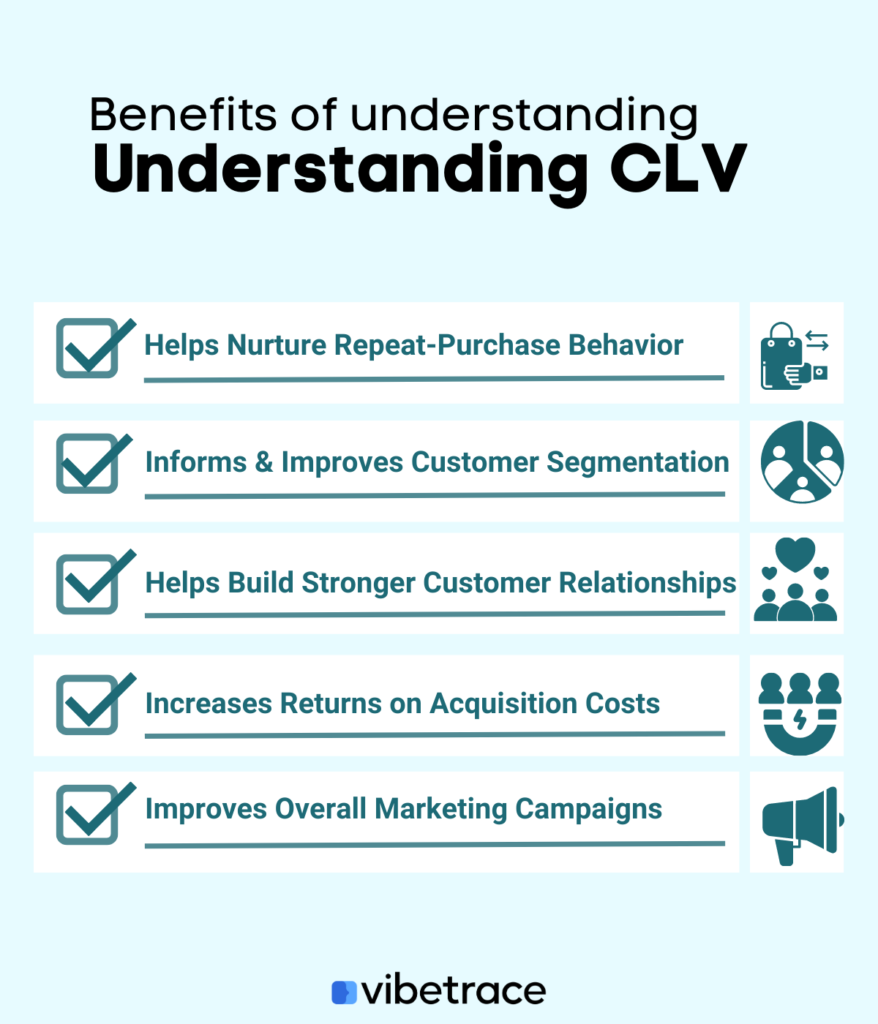 Helps Nurture Repeat-Purchase Behavior – strategies focused on creating suitable conditions for enhanced CLV encourage customers to return and make repeat purchases.
Informs & Improves Customer Segmentation – it allows you to identify the most valuable segments that will help you generate better ROI through enhanced AOVs and lowered costs.
Helps Build Stronger Customer Relationships – the implementation of customer-centric tactics improves customer retention and nurtures loyal behavior through various incentives.
Increases Returns on Acquisition Costs – more efficient budget allocation across different communication channels helps increase the returns on every invested dollar.
Improves Overall Marketing Campaigns – because you know where your most valuable customers are coming from, who they are, and most importantly, what they want from your business.
When you make customer lifetime value part of your KPIs and act to increase it, it will impact every aspect of your e-commerce business. And for the better.
Play the Long Game
Even if CLV seems intimidating to calculate, it's worth measuring it. Success is not just about having customers. It's about reaching the ones that match your business and will help you achieve your goals.
The right customers. You already know them – through your ideal buyer persona and the data you collect with customer data platforms. Now's the time to identify the most valuable among them!