In 2022, the global market for fashion eCommerce was valued at $744.4 billion. However, this number is expected to increase by 10.3% (with the valuation of $821.19 billion) in the upcoming year.
With this growth rate, it can be difficult for up-and-coming fashion brands to distinguish themselves in the digital space.
Considering this, emerging stores must take initiative to stand out, which requires staying informed on market trends, as well as knowing the store's position in the online fashion space.
One way to do this is by measuring success metrics, which include net income ratio, return on investment (ROI), bounce rate, and conversion rate.
What is Conversion Rate, Really?
Conversion rate measures the number of leads that are converted into customers. You can calculate this metric by dividing the number of customers by the total number of visitors.
Conversion Rate = (Number of Customers / Total Visitors) x 100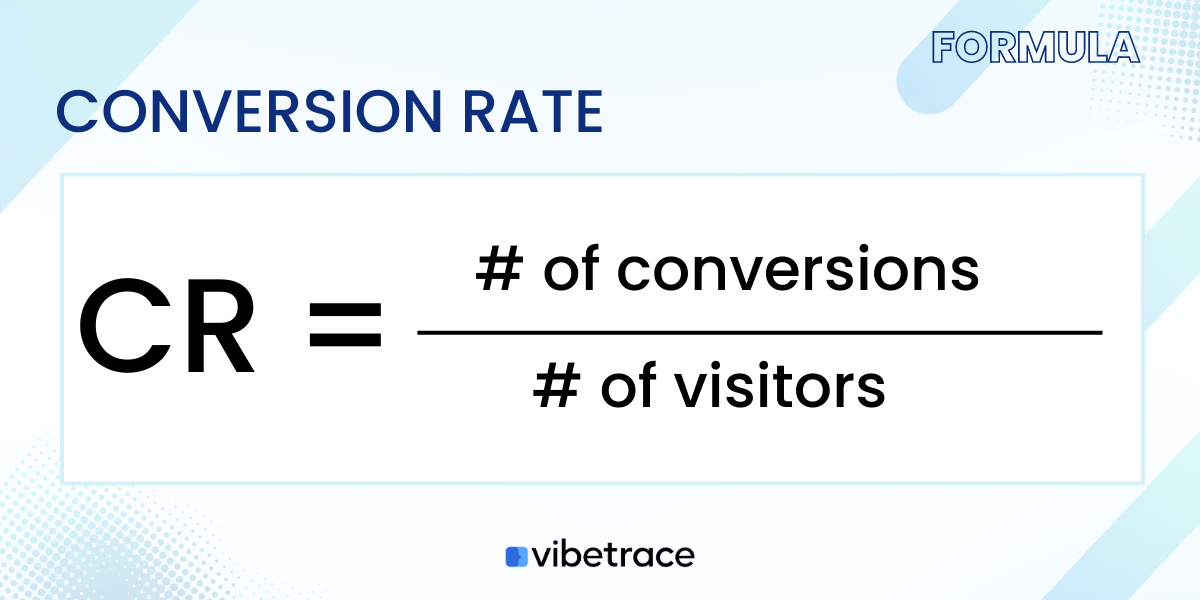 What Does the Conversion Rate Measure?
This metric is critical, as it informs you about the success of your marketing campaigns. Essentially, more conversions mean that your brand is performing well, whereas a low number shows that your marketing efforts need improvement.
If you want to boost the conversion rate of your fashion store, there are two things you need to keep in mind: the market trends and conversion optimization strategies. This guide will inform you on everything you need to know about increasing your sales.
An Overview of Fashion Industry – A Complete Journey to Digitalization
The Origin of Fashion: The Prime Age of Custom Clothing
The fashion industry's origin dates back to 1826 when Charles Frederick Worth became the first fashion designer in the world. He pioneered the tradition of fashion houses, which revolutionized the sale of apparel, footwear, and accessories.
Worth's fashion era revolved around creating custom patterns and tailored dresses uniquely crafted for individual customers. This trend followed suit in the 19th century, when the culture of haute couture- which involves the creation of custom fitted dresses, was introduced.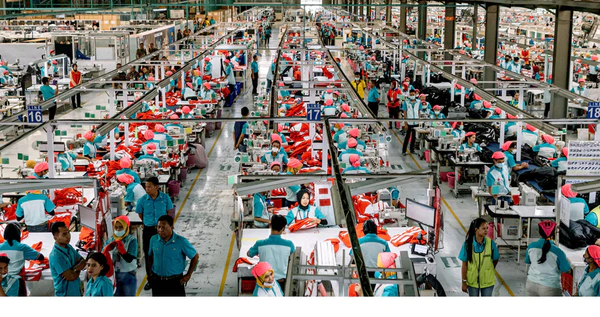 The 19th Century: The Rise of Mass Production
Unfortunately, the expense and time of creating custom dresses for individual customers became unrealistic for brands that targeted the masses. Therefore, fashion brands began production in bulk, providing customers with more choices at affordable prices.
This initiative empowered more companies to come up with trending designs that attracted a vast audience. As a result, the number of fashion brands increased each year.
The Digital Revolution: The Age of Accessibility
Now, the US alone hosts around 28,433 fashion companies. This is because fashion became even more accessible with digitalization.
Brands could now present their offerings to a global audience with a simple website and social presence. As a result, customers were provided with more options.
In the current age, the US population spends around $204.9 billion annually to purchase footwear, apparel, and accessories.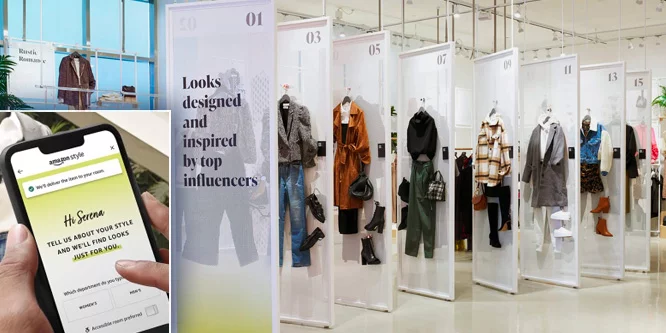 How Does History Affect Online Conversion Rate?
The history of the fashion industry signifies the importance of evolution with the market's requirement.
This means emerging brands need to stay well-versed with the digital trends and customers' interests, so they can market their products effectively.
In doing so, they can increase their conversion rates and build a community of loyal customers. Let's discuss the current market trends and segmentation in fashion:
The Fashion Industry: Market Overview
Market Segmentation
Fashion industry is divided into three parts, apparel, footwear, and accessories, with the global value of:
Information Source: CSIMarket
This information can help entrepreneurs determine the segments that allow maximum opportunities to make a profit.
The Digital Market
The market and digitalization trends of online fashion stores differ from traditional retail in the following ways:
Market Trends:
· Affordable Luxury: Affordable luxury items are affiliated with high-end brands but are sold at a lower price (compared to luxury items). Customers, especially Generation Z, are more attracted to affordable luxury. Considering this, online stores can market their products as "Affordable Luxury" to maximize conversions.
· Impulse Buying Behavior: Research shows 40 to 80 percent of all online purchases are impulsive or unplanned. According to a study, most customers spontaneously buy products due to media and social influence. Therefore, your marketing strategy must coerce purchase behavior by leveraging online ads and marketing.
· Male vs. Female Shoppers: Young women generate two-thirds of traffic on fashion websites, as they make more purchases than their male counterparts. This is primarily attributed to the fact that women make purchases on men's behalf as well.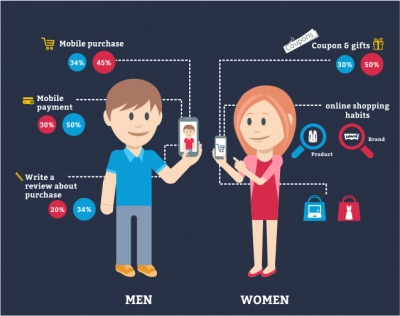 As a result, brands use up to 80% of their advertising budget on female audience. Using this information, you can create tailored strategies for female customers.
· Fierce Industry Competition: Research shows that 28,433 fashion designers own a business in the US. Each brand uses different digital marketing techniques and offers unique products to attract an audience.
This greatly impacts on consumers' online buying behavior. Therefore, emerging brands must analyze the competition and devise strategies that allow their brand to stand out.
· High Market Concentration: The apparel and footwear market is saturated, which means there is greater supply and a lower demand. As a result, it is imperative for fashion brands to come up with a USP (Unique Selling Proposition) that makes their company stand out.
· Operational Hours: Digital stores allow customers to place an order at any given time. Therefore, customers are more encouraged to buy from an online store.
Fashion brands can make the most out of this feature by allowing customers to place pre-orders on newly launched products.
Digitalization Trends:
· Superior Customer Experience: 96% of sales are made due to quality customer experience. Therefore, fashion brands need to take initiatives that provide superior service.
For instance, you can provide incredible customer support through live chat options or add a virtual fitting room to your website.
· Standard Sizes: With online shopping, customers may not have the option to try on the product before purchasing. This can lead to fit issues. To combat this, brands can feature a sizing chart with each product's listing to encourage sales.
· Product Filters: Product filters enable customers to easily find what they're looking for online. By adding relevant filters, you can provide a smoother buying journey.
· Shipping: Brands can also offer free shipping to increase sales. Research shows that 95% of customers consider shipping costs before making a purchase decision.
Importance of Conversion Rate for Online Fashion Stores
It is essential for fashion stores to stay informed of their current conversion rate. This information can help you make better marketing decisions, which can ultimately increase your sales.
Additionally, businesses must also remain aware of their industry's average rate of conversions. In the case of fashion, the typical rate is 1.53%.
Do you like this article?
Join Mary and the Marketing Automation dedicated newsletter!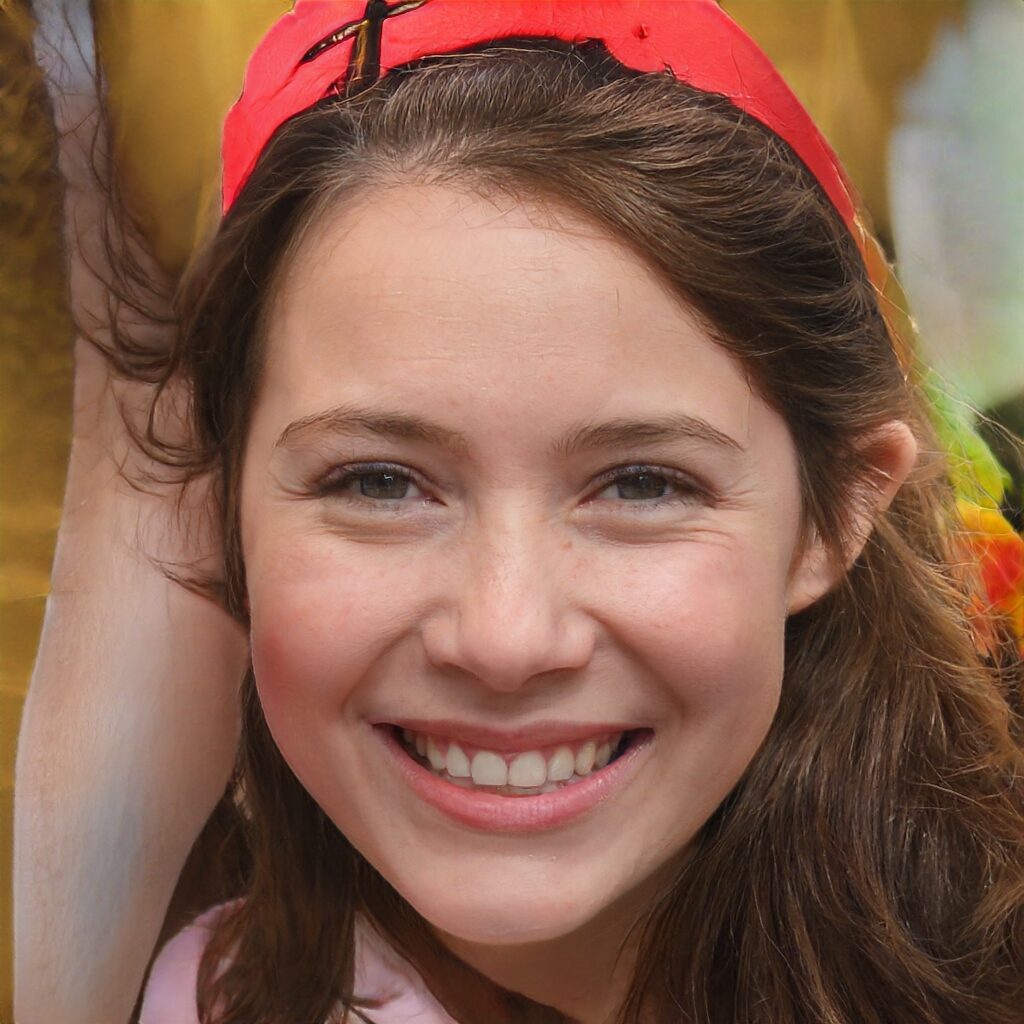 Stay connected to what's really important to optimize your digital revenues.
By clicking the button, you accept our Terms & Conditions. Also you will need to confirm your email address.
Strategies to Boost Conversion Rate
If your website is not producing the expected conversion rate, use these strategies to gain maximum results.
Optimize Website Design
Website design is important to nurture your leads and increase conversions. You can hook your visitors with a great design, informative content, and great user-experience. You can also optimize your website by:
· Feature Stunning Pictures of Models Sporting the Brand's Attire: 93% of shoppers say their buying behavior is strongly influenced by product photographs.
Considering this, you can post a full-screen picture of models sporting you brand to entice visitors.
· Use A Human Touch: Instead of using product-only photography to present your clothing, accessory, and footwear items, use models to increase the emotional appeal of your products.
When you use models to represent your brand, your leads can imagine how they would look after wearing your brand's clothes.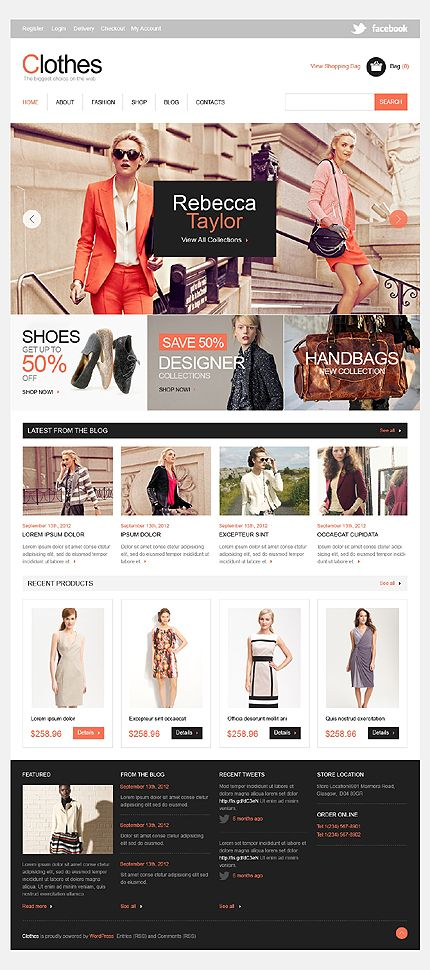 Case Study
Website speed can make a huge difference on the conversion rate. In fact, the team of iHeartRaves, a festival fashion manufacturer and seller, optimized its site in the following ways:
· Compressed images to boost speed but retain image quality
· Minified JavaScript code while compressing all source code
· Removed cluttering images and assets from the page layout
· Used Accelerated Mobile Pages (AMP, open source HTML framework) to reduce page load time to one second
These efforts of iHeartRaves improved the web traffic by 20%.
Conduct A/B Testing
A/B testing allows businesses to test two versions of website or ad copy content to analyze which performs better. This approach can help you increase conversions, as you can put forward content that best resonates with your customers.
Considering this, it is essential to conduct A/B testing on your website or ad copies. When doing so, measure the following:
· The overall traffic on the website, social media pages, or store
· The open-rate of emails and message
· The click-through rates of CTA (Call-to-Action)
· Subscription to newsletters or email list
Case Study:
A great example of this is Zalora, an online fashion brand, which increased its sales by 12.3% after optimizing its product page design.
The eCommerce company used A/B testing to highlight its free return policy and free delivery service. The new CTA buttons performed better than the first-page variation by increasing the checkout rate.
Utilize Targeted Marketing
Targeted marketing allows you to focus your marketing efforts towards a specific group of customers. You can create these groups based on age, location, economic status, gender, and more, by following these steps:
· Create A Customer Profile: Analyze the behavior of your current customers to identify similarities. Once you have noted that down, you can understand which group needs or values your product more.
· Specify Demographics: To make sure you don't end up targeting the wrong people, specify the demographic of your target audience. For example, you will target Gen Z females if you are selling crop tops and shorts instead of women aged 60+.
This practice will help you gain customers, save money by investing in the right marketing trends, and hike your return on investment (ROI).
· Review Competitors: Keeping an eye on your competitors will help you use new ways to distinguish your brand in the market.
Case Study:
ISSEY MIYAKE is a Japanese luxury brand that operates in multiple countries. After encountering success in international markets, the brand expanded its business in the UK. To successfully market its products in the UK market, ISSEY MIYAKE identified its target market and solely focused its promotions on the select groups. The brand divided its customers in the following ways:
| | | |
| --- | --- | --- |
| Youths (18-25) | Affluent (25-35) | Online Consumers |
| Westernized | Urban Adults | 89% mobile penetration |
| Individualistic | Entrepreneurial | Incredibly tech savvy |
| Gadget-oriented | Expression of wealth | Social media users |
By specifically targeting to this group of customers, the brand achieved success in its launch in the UK. Now, the company has three stores in the country, along with an online shop.
Offer Discounts and Promotions
Offering discounts is an effective short-term strategy for increasing your conversion rate. Research shows that 71% of digital shoppers are attracted to clothing sites that offer discounts and promotions.
This will help you attract new customers and satisfy the existing ones. You can create a sense of urgency by presenting discount offers for a limited period of time.
Some options include:
Special events
Stock clearance
Flash sales
First-purchase
Specific product discount

Leverage Social Media
If you want to promote your brand to a vast audience, you must leverage social media. It currently has 4.76 billion users, giving you multiple opportunities to reach your target audience.
Even though you can access a wide population through social platforms, your strategies should be influential enough to attract customers.
You can devise a perfect marketing strategy for your social media followers by:
Researching recent fashion trends followed by your potential customers
Visually showcasing your products with high-quality products
Maintaining engagement levels by responding to comments
Collaborating with influencers and sponsors to expand your brand's reach
Case Study:
Topshop, one of the largest British fashion companies, rebranded itself by creating a strong social media presence. It launched a social media campaign (#LIVETRENDS) on Twitter during London Fashion Week and observed astonishing results.
Topshop's campaign received up to 4 million responses and observed a 75% increase in sales of the featured products.
Make Your Website Mobile-Friendly
Your website needs to be mobile friendly. According to a recent survey, 22% of online shoppers purchase apparel through smartphones after discovering a product on social media.
So, if your website is not well adapted to mobile devices, you will lose a big chunk of profits and convertible leads. You can improve the shopping experience of mobile phone users by:
· Developing a responsive layout that fits various screen sizes.
· Accelerating your website speed, so all pages and product images load instantly.
· Compressing multimedia files to reduce loading time.
· Customizing clickable button size and placement according to screen size.
· Adjusting font to make it easily readable.
Case Study
Mobile optimization can enhance all of your marketing strategies as proved by Walmart Canada. When Walmart.ca launched a mobile-friendly web design, it increased the conversion rate by 20% (98% increase in mobile orders).
Instead of changing the layout of its entire website, Walmart.ca used A/B testing. 50% of the mart's site traffic placed orders from the old design (Version A), while the rest of the shoppers were introduced to the new one (Version B). The final result showed that Version B created 12% more conversions.
Need help with your Customer Data Platform?
Customer Database is the base for successful marketing campaigns. Let us show you what we can do for increased retention and revenues.
Use Visual Merchandising
Fashion brands can also use visual merchandising to further enhance the user experience. You can achieve this by using digital storytelling tools and offering user-generated content to help customers buy the right product.
You can also install a feature on your website that allows customers to design their own clothes by choosing their preferred colors, styles, and designs.
When focusing on improving customer experience, you need to focus on the following:
· Retargeting Tactics: Turn cold prospects into buyers by sending personalized emails as a reminder to complete their purchase.
· Easy Returns: Use simple words to define the terms of product return, replacement, and refund. You can also use an automated system to generate return labels and process refunds.
· Streamline Checkout Process: Include shipping cost in the final amount to ensure your customer doesn't abandon the cart from the checkout page after watching the additional expense.
On the checkout page, install a guest checkout option as most customers do not wish to create an account. After this stage, ask for payment details and provide multiple payment options to finalize the order.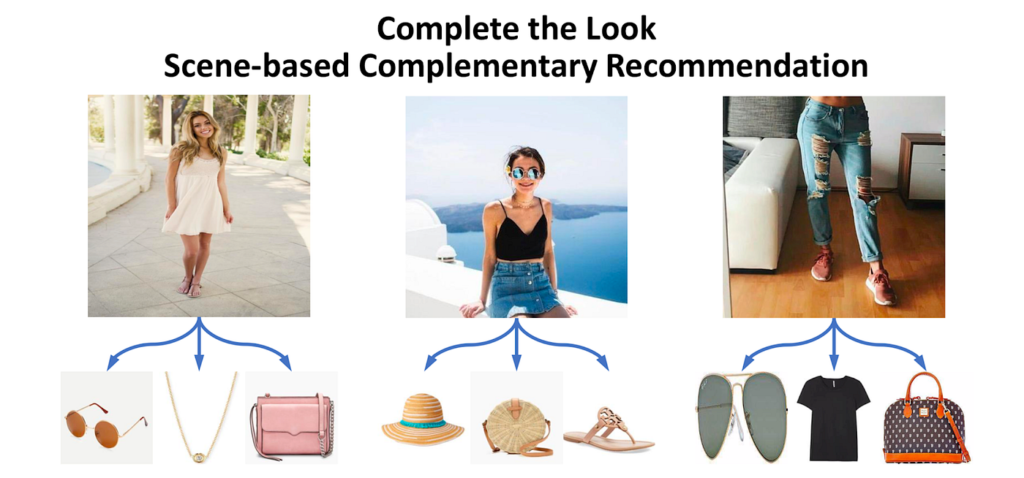 Personalization Tips for Online Fashion Shops
One of the best parts of eCommerce retail stores is the fact that you have several opportunities for personalization. Customization is known to increase customer engagement, loyalty, and sales. In fact, 74% of shoppers feel frustrated if an ecommerce site's content isn't personalized. Here are some of the best ways to personalize your online fashion shop:
1. Targeted Recommendations: Personalization allows you to recommend products to customers in accordance with your browsing history, past purchases, and the like. Studies have shown that personalized promotions on the homepage of online fashion stores influenced 85% of customers to make a purchase.
2. Automated Email Campaigns: Automating generic emails to customers isn't a big deal. However, targeting emails to the specific shopper in accordance with their preferences and interests can do wonders for your conversions. A Bluecore report showed that click-through rate increases by 139% when a business sends out personalized emails. An example of this would be sending an automated email to customers who have an "abandoned cart," i.e. individuals who added items to their cart but did not complete the purchase.
3. Personalized Styling Tips: Personalized styling recommendations, such as suggesting an item that complements the customer's purchase, is a nice touch. Most customers appreciate this feature and it leads to more sales if they decide to purchase the recommended product.
4. Dynamic Product Displays: You can personalize the store's browsing experience by dynamically displaying product recommendations based upon customer browsing history and interests. This will assist you in targeting each customer, which can significantly improve your conversion rate.
5. Customized Product Collections: A great way for an online fashion store to stand out is by creating personalized collections for each customers in accordance with their interests, past purchases, and preferences.
Need help with your Email Marketing?
We offer managed services. Let's see how can we help you
Drive Good Traffic by Segmenting Your Customers
A study by Appboy analyzed 10 billion messages sent by marketers. The findings discovered that campaigns with proficient customer segmentation increased their conversions by 200% compared to generic campaigns.
Customer segmentation is integral to gaining quality leads. This is because you can appeal to your target market, and therefore, the traffic acquired is relevant and ready to convert.
The basic types of segmentation that online fashion stores should consider are:
1. By age: An ecommerce fashion shop can easily segment potential customers according to their ages. For example, 55.1% of Gen Z-ers use the Buy Now, Pay Later option compared to 16.3% of baby boomers.
Similarly, younger customers prefer trending items while the older demographic goes for more timeless and classic pieces.
Usual segments based on age are:
18-24
24-35
35-50
50-65
65+
2. By gender: An online clothes retailer that creates separate collections for women and men can benefit from segmenting their market by gender. Moreover, your marketing campaigns can also be personalized for women.
For example, a study by Mindshare/Ogilvy & Mather revealed that 92% of women communicate information about deals and promotions to others. Therefore, your store can leverage this information and target women in its referral marketing campaigns.
When thinking about gender always consider default values. Maybe some people do not want to share their gender or you simply can't have it:
male
female
unknown (not provided)
3. By location: An ecommerce fashion store can benefit by segmenting their customer base by location, as each region may have different preferences for style.
Location segmentation can also help you market at the right time, as you can publish your campaigns at a time when your audience is most active.
When segmenting based on location is important to consider the following:
delivery locations
your physical shops (if any)
your regions where most of your customers are from
4. By lifestyle: Segmenting according to the different kinds of lifestyles people lead can be an effective marketing technique. You can separate the product collections in your online shop into different categories that would appeal to specific groups.
For example, if you're targeting busy businesswomen, your campaigns can revolve around formal wear. Whereas, if you're targeting customers who love fitness, you can create copies that highlight your active wear collection.
To detect lifestyle we suggest you the following data values:
past purchases value, so you have a glimpse of their revenues
location (city, country side)
auto-detect based on behaviour (checked expensive items for example)
5. By interests: Segmenting your customers according to their interests, such as browsing history and past purchases can be an effective tactic to get them to your online store.
This is something custom to every business. You need to analyze product catalogue, past purchases and responses to other marketing campaigns.
Need help with your Customer Data Platform?
Customer Database is the base for successful marketing campaigns. Let us show you what we can do for increased retention and revenues.
Wrapping Up
As an emerging entrepreneur in the fashion industry, it will take some effort to establish your name and place. To stay updated with your company's progress, you need to measure your business conversion rate.
A high conversion rate means your leads are transforming into long-term customers. However, if you are struggling to reach this stage, optimize your website design, offer discounts, leverage social media, and make a mobile-friendly website.