Marketers often underestimate the power email marketing has. Most don't know how to stand out from the crowd and general spam. You can get that edge by using emojis in email subject lines.
Today, we'll discuss their power and the transformative effect they can have on results from email marketing results. Let's start!
Why Do Marketers Use Emojis in Email Subject Lines?
Customers' inboxes are often overflowing with emails, plenty of which offer nothing but spam and generic content with zero personalization.
Something like an emoji might sound frivolous at first, unprofessional even. But we should stop thinking like marketers and start thinking like our ideal buyers.
Here are several excellent reasons more and more marketers embrace the use of emojis in subject lines:
They can grab the attention and stand out from the rest of the emails in an inbox;
They are expressive and can prompt the subscriber to click on the email;
They can boost engagement through sharp wordplay and by replacing words altogether;
They can inspire a lighthearted feeling instead of the annoyance of getting yet another email.
And more! According to a study executed by Experian, 56% of the brands that dare use emojis in subject lines achieve higher open rates. As a result, you can see higher engagement and better response rates. But most importantly, you'll be able to set yourself apart from the crowd.
But to be effective, you shouldn't stuff your subject lines only with emojis. Below, we'll give examples of some of the best practices when using symbols.
Need help with your Email Marketing?
We offer managed services from strategy, to implementation and tracking. Usually getting a 15-25% increase in results. Let's see how we can help you!
Asking people on Linkedin if they use emojis in subject lines, and here are the results: 62% said yes!
Featuring Emojis in Email Subject Lines: 3 Best Practices
The strategic use of emojis in subject lines can catch the subscriber's eye and draw attention, showing customers your nature as a brand – a friendly business that wants to be on good terms with them. To avoid the pitfalls of using too many or irrelevant symbols, here are some of the best practices to consider:
1. Align Them with the Content
You might offer anything from beach accessories to insurance. Regardless of how conservative or otherwise your business is, you can choose a suitable emoji. You can use graphs or charts to liven an important email or a palm tree to announce those new summer arrivals.
What's important is to always choose an appropriate emoji according to the contents of the email! They should also be relevant to your subject line.
2. Convey emotions
If you aim to inspire a specific emotion in customers, don't be shy about using a corresponding emoji. Are they going to 😍 what you're offering them? Is your offer going to make them look or feel 😎?
You can see how corresponding symbols suggest how the readers will feel when they open your email and, most importantly, when they click through.
3. Create Impact
Featuring emojis is a great way to emphasize what matters most in your email subject line. You can put a relevant emoji right after a keyword to highlight it.
Remember, use it only after the keyword – readers will associate the symbol with the word. If it's before the keyword, it will interrupt their reading, forcing them to guess what you meant with this specific symbol.
How to add Emojis in Email Subject Lines
Adding Emojis in Subject Lines is a very simple action. We will first tell you how to do this with our software, and then how to do it with any email marketing software:
How to insert Emojis into Subject Lines with Vibetrace
Edit your email content and go to Email Info section (where you edit subject line)

2. Choose one Emoji from the big table of emojis. When you choose one, it's automatically copied into your clipboard.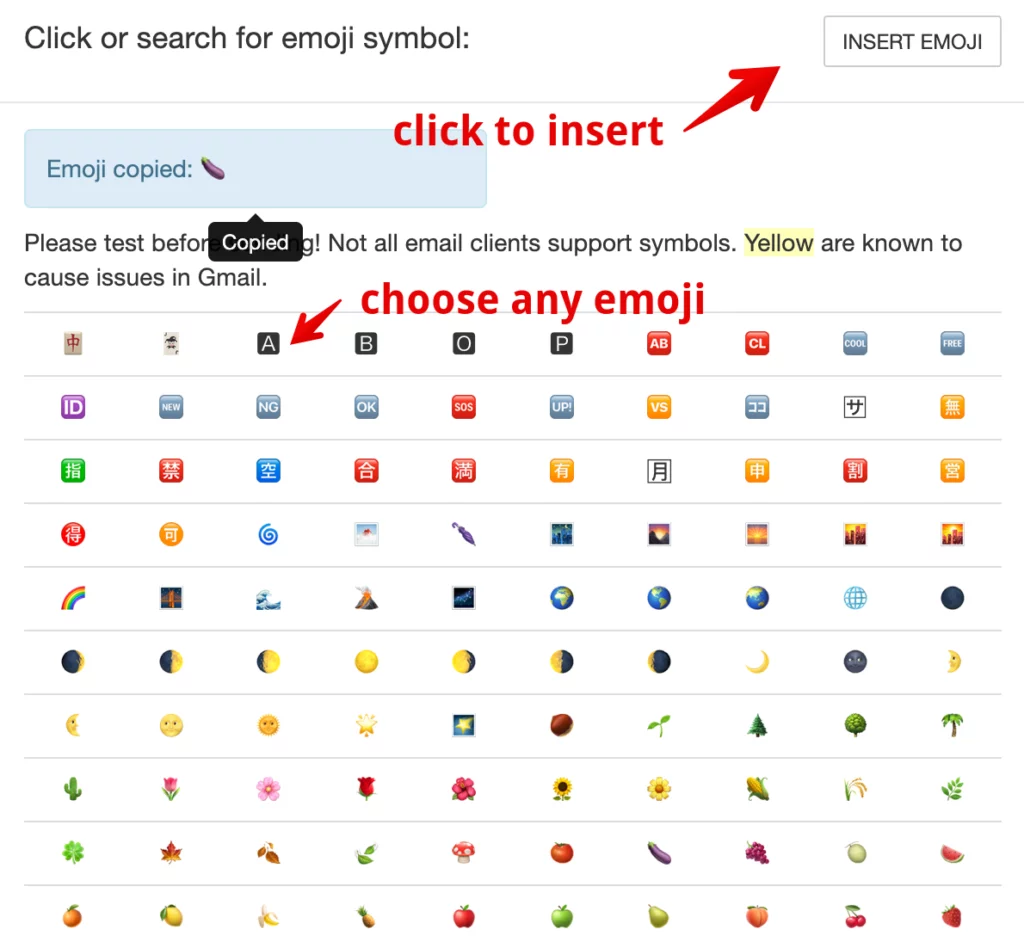 How to insert emojis into subject lines with any email marketing software
You can follow this approach with any other software:
Choose the emoji you like and copy it from the page (select it like normal text)
Paste it into your email subject line input field (whatever it is).
Do you like this article?
Join Mary and the Marketing Automation dedicated newsletter!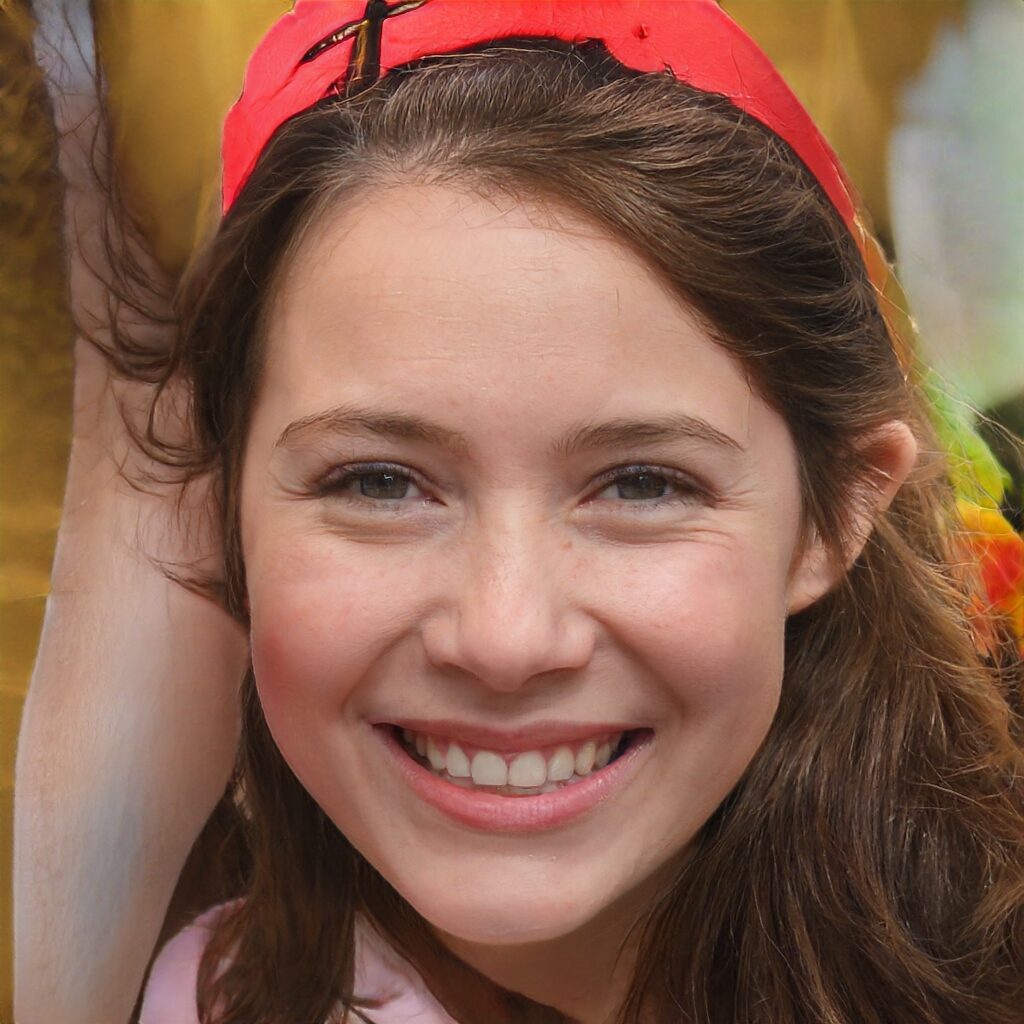 Stay connected to what's really important to optimize your digital revenues.
By clicking the button, you accept our Terms & Conditions. Also you will need to confirm your email address.
Successful Use of Emojis in Email Subject Lines
Subject lines are the most essential part of your email. They are the deciding factor in whether a subscriber will open your email. You should pay extra attention when crafting the copy, and that, of course, means choosing the best possible emoji.
Below, we've assembled a list of seven of the most widely used and popular emojis you can feature in the copy of your subject lines, along with what they can express:
🎁 – the Wrapped Gift emoji is perfect for emails with gifts, vouchers, freebies, and especially those aimed at wishing your subscribers Happy Birthday.
❤️ – the Red Heart emoji expresses and inspires emotions of love and gratitude.
😍 – the Smiling Face with Heart-Eyes inspires excitement and enthusiasm.
😮 – the Face with Open Mouth emoji can help you express how surprisingly good your offer is.
🔥 – the Fire emoji is perfect for hot deals, promotions, and important news and information.
⏲ – the Timer Clock emoji expresses urgency and is a perfect fit for time-sensitive and limited offers and promotions.
👉 – the Backhand Index Pointing Right will help you draw attention to something specific in the subject line and convey importance.
What to Strive for When Using Emojis?
You're not limited to the seven emojis we shortlisted above. Depending on what you wish to express, you can use any of the available symbols. The most successful instances of using emojis in subject lines are when they:
complement the subject line;
convey something important – like an emotion or urgency;
help you create better subject lines that look great both on the web and mobile;
help you optimize subject lines by shortening them;
create visually captivating and engaging subject lines, not clutter.
Speaking of clutter – a good rule of thumb is to use no more than 3 emojis per subject line. Substitute numbers, letters, and entire words, but don't stuff them with symbols. That would make the subject line unreadable and might even come across as spam.

I know you're wondering how you can be sure you're using the right emojis for your audience. We'll discuss just that right now!
How to A/B Test Emojis in Subject Lines & Track Performance?
That's the simple part. Robust solutions like VibeTrace enable you to set up automated email marketing workflows and create variations for each outgoing email.
Inside the VibeTrace marketing platform, you can create email campaigns with up to three content variations. And that applies to email subject lines as well.
When you create them, you can predetermine the percentages of time each variation will show. You can track the results of these email campaigns inside the campaign reports.
All that's left after that is to optimize accordingly. Have it in mind that some variations with emojis might underperform not because of the symbol you've chosen but because of the email client you're using. You can see what I mean below!
Emojis vs. Email Clients
The tricky part with using emojis in email subject lines is knowing how they'll render depending on your subscribers' email clients.
In general, emojis are rendered according to the user's operating systems, but that's not always the case. Below we've listed what happens with emojis in the most popular email clients:
Emojis in Gmail – Google renders emojis through Gmail instead of the operating system. That can lead to style differences as well as general problems with rendering.
Emojis in Yahoo – the emojis will be rendered according to the operating system, but Yahoo itself supports limited emojis, some of which can be outdated.

Emojis in Outlook – Outlook fully supports emojis. How they're rendered depends on whether the subscriber's viewing their email through the mobile app/browser or the desktop app.
Testing your emails before sending them is the only way to guarantee emojis will render correctly. You can test them on different clients or use additional tools in your work. If you want to see improved results thanks to emojis, you can't skip that step.
And speaking of results, we'll talk about that in the next section to help you figure out if using emojis in subject lines is worth it at all.
Emojis in Email Subject Lines and Spam folder
One of the questions we receive frequently is if adding Emojis into Subject Lines will trigger spam filters.
Short answers is NO, you can safely use them in your email campaigns. Overusing them like adding too many and making subject line seem unnatural, then those spam filters might be triggered.
How Do Emojis Impact Open Rates & KPIs?
Research has proven that emojis have a significant effect on KPIs and leading email marketing metrics. I already mentioned Experian's study on the impact on open rates, but there is so much more:
According to the Adobe Emoji Trend Report, 44% of customers are more likely to purchase when emojis are featured in advertising products.
78% of subscribers find brands using emojis more likable, again according to the Adobe Emoji Trend Report.
According to Swiftpage (now Act!), unique open rates increase by 29% and unique CTRs – by 28% when using emojis in subject lines.
While these are all very positive results and firm evidence in favor of using emojis, a third of senior managers think emojis are unprofessional, according to Business.com.
That's where knowing your customers well plays a primary role. The context will determine the success of using emojis, and your target audience defines that context. Online lifestyle shoppers might enjoy them, whereas IT decision-makers might find them unprofessional.
Once you have a clear picture of your audience, it's time to send out those emails. Don't forget to split-test your subject lines, as mentioned above. That way, you'll determine whether emojis are working for your business and which ones perform best!
Should You Consider Using Emojis in Subject Lines?
For sure! It's not for every business out there, and context matters, but it's worth trying out. You should:
Use them for emphasis;
Place them strategically;
Don't overdo it;
Align them with your brand and tone of voice;
Use relevant ones;
And consider your target audience.
Using emojis in subject lines has proven to be quite beneficial, indeed. Emojis are a rather engaging accessory to a form of communication that plenty of subscribers might find boring because we all receive dozens of emails every day.
But if you're ready and willing to get creative and drive results, emojis are a superb way to do it!
Further Reading. We have a full topic regarding Email Subject Lines. Some
1. How to Increase Email Open Rate in 2023
2. Best Words + Subject Lines to Improve Your Email Campaign