Building meaningful relationships with customers is crucial to brand success. But crafting engaging messages and efficient campaigns has proven a greater challenge than expected.
Data-driven marketing took the stage to help marketers and business owners stay relevant.
There's nothing consumers hate more than irrelevant marketing communication. Customers actively seek brands' attention, they want us to care.
That's one of the biggest hurdles for today's marketers – understanding customers and how to combine personalization and segmentation to achieve better results. We'll discuss this combination in today's article to help you kick-start your fresh new marketing campaigns that generate better ROI.
Let's start with the basics.
What is Segmentation?
Segmentation and personalization sometimes introduce confusion in marketing efforts. But there's a very distinct difference:
Segmentation's done for the marketer's benefit.
That's the process of splitting your entire customer base into smaller groups called segments, united by specific characteristics. Those characteristics can be:
Demographic – like age and occupation;
Psychographic – like personality traits and specific desires;
Geographic – the first that comes to mind is, of course, location;
Behavioral – according to the way customers interact with your brand;
Requirement-based – according to the unique customer requirements;
Value-based – according to aspects like purchasing habits and the value of each cart;
Technographic – according to tech specifications like the channel and device customers used to find and interact with your brand.
You can mix and match the characteristics of each type to create specific customer segments that correspond with your business, needs, and goals.
Segmentation allows you to go far – create segments within your segments or the so-called hyper-segmentation.
That's not always advisable because audiences that are too narrow will not affect your overall business performance, even if results with them are good. There'll be too few people in such narrow segments.
But what's the benefit of going through the hassle of segmenting customers, even if you make the process more manageable through customer data platforms?
Why & When Do You Need Segmentation?
As I said, today's marketing is data-driven. To get results, you need to know your customers and craft targeted campaigns.
Need help with Customer Segmentation?
Based on a powerful CDP, you will be able to segment customers on RFM status, CLV or many other elements for successful Marketing Segments.
That's where segmentation comes into play. When you segment your customers before launching marketing campaigns, you get an informed view of your audience. The data you gather paints a detailed picture of their:
Needs;
Habits;
Challenges;
Pain points;
Preferences.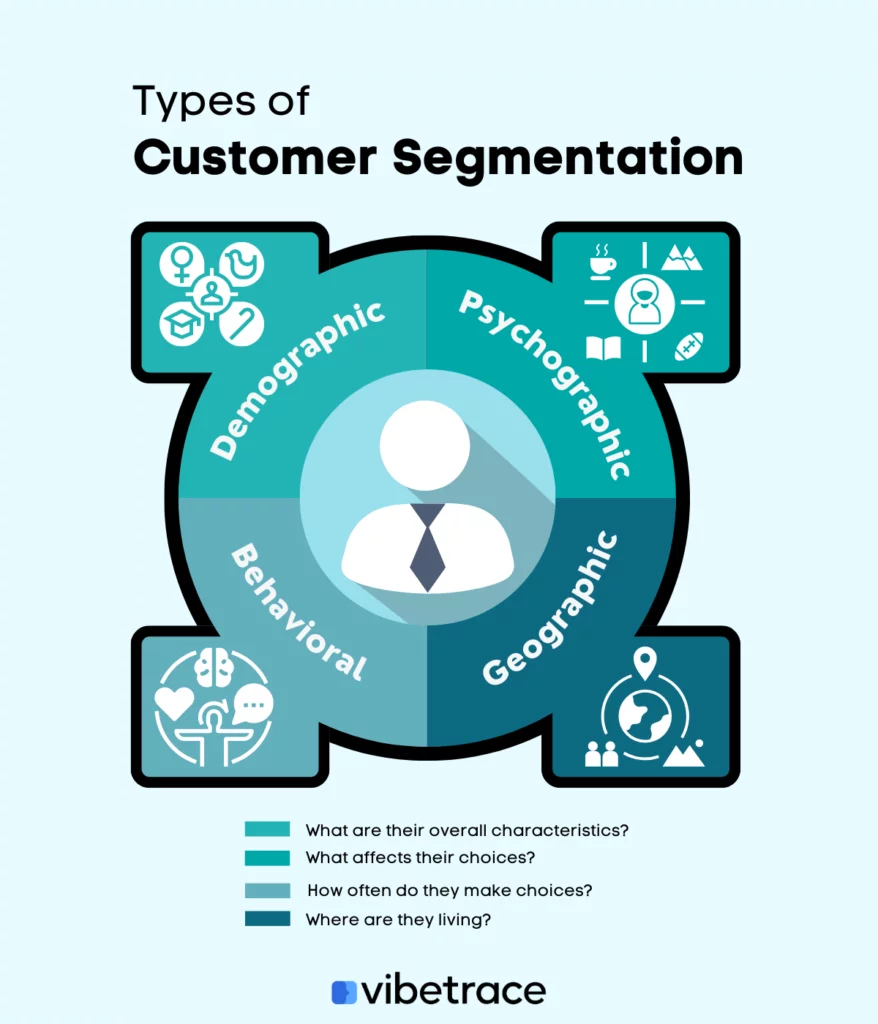 All this invaluable information allows you to craft meaningful messages and execute targeted campaigns that convert. The data helps you build an efficient narrative relevant to the specifics of each segment.
That, in turn, allows you to make your campaigns not only more convincing but more relevant to every individual in your target audience.
Read our RFM Segmentation article for Shopify
How? The answer is personalization – the next ingredient for a successful marketing mix.
What is Marketing Personalization?
The main difference with segmentation is apparent:
Personalization's done for the customer's benefit.
Once you know your target audience better (through gathering data and creating segments), you can start targeting individuals from your segments. That's basically one-to-one marketing.
Through personalization, you can create the user experience customers want, or better yet – that they demand of your brand. That's the tool to show them you care.
Personalization helps you demonstrate to the customer the exact way in which you'll answer their specific needs and preferences and resolve paint points. That's not a one-off or singular activity, though.
Instruments like an advanced product recommendations engine and dynamic content change for web personalization will help you shape your customer's journey through personalization. Those journeys are non-linear, and you must keep up at every touchpoint if you want people to convert.
But those aren't the only reasons you must start applying personalization in your campaigns. Let's see what else!
Why & When to Use Personalization?
The starting point for your personalization efforts should always be the customer's intent. It can change at every touchpoint with your business. You can derive conclusions about their intent through gathering and segmenting data.
As a result, you'll be able to conclude:
At what stage in their journey are your customers – from awareness to action.
Are customers experiencing difficulties with completing a purchase?
What possible objections do they have that result in them not converting?
Are they ready to convert, or do they need more incentives (like free shipping or an exclusive discount code)?
In that sense, you must apply personalization at every touchpoint – with every piece of content on every platform and communication channel. For example, when you launch email campaigns, use a product recommendations engine to suggest relevant products for every specific customer based on their purchasing history.
Do you like this article?
Join Mary and the Marketing Automation dedicated newsletter!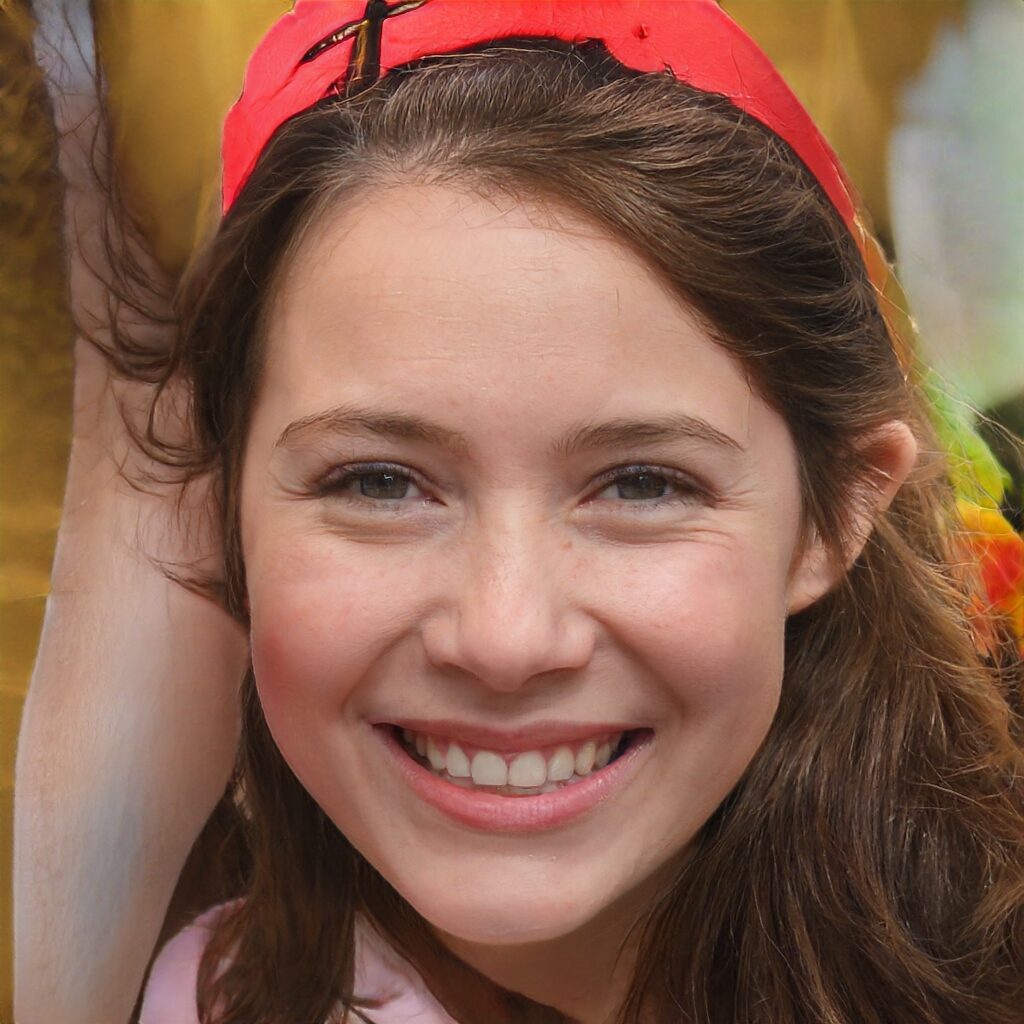 Stay connected to what's really important to optimize your digital revenues.
By clicking the button, you accept our Terms & Conditions. Also you will need to confirm your email address.
When the touchpoint is your website, leverage web personalization tools for dynamic content change to display similar products for upselling or complementary ones for cross-selling, for example.
To give you a better idea of how personalization and segmentation differ, we'll look at more examples, so keep reading!
Which to Do First & How Do They Compare?
Segmentation and personalization go hand in hand when it comes to digital marketing. Some marketers make the mistake of dismissing segmentation for the sake of personalization, while others stick strictly to creating segments and not taking the next step.
The truth is, you mustn't do one at the expense of the other. On the contrary, gather your data, dig deep, and use all available information to split your customer base into segments relevant to your business goals. And then, personalize your communication, tailor it to the specifics of each segment.
When you personalize your messages for every customer in your segments, you show them that:
You know them;
You understand their needs and desires;
You care about what they want and have made the effort to deliver exactly that.
That goes beyond just using a customer's name in your email marketing. A name can't show customers that you know, let alone you understand them. But that's why personalization relies heavily on data.
When you amass data and split it into segments, you can take personalization further. Below, we'll answer why you need to combine the two strategies.
Why Should You Do Both?
It might be tempting to stick to just one since it's easier and can be applied more quickly. But you should first segment your customer base and then align your messages for the different segments.
Today, customers require personalized experiences. They expect it every time they open your emails or visit your website. When you combine segmentation and personalization, you can create a personalized experience at every touchpoint and shape a more delightful customer journey.
Need help with your Customer Data Platform?
Customer Database is the base for successful marketing campaigns. Let us show you what we can do for increased retention and revenues.
Customer journeys aren't linear. That's why when you use both segmentation and personalization, you can grab the attention and hold customers' interest regardless of the stage they're at or the touchpoint at which the interaction happens.
Here are just a couple of examples of how segmentation and personalization compare:
| | | |
| --- | --- | --- |
| Idea | Segmentation | Personalization |
| Use of product recommendations | | ✅ |
| Filter customers who purchased in the last 30 days | ✅ | |
| Filter customers who haven't purchased in the last 90 days | ✅ | |
| Use of first name in subject lines | | ✅ |
| Conditional display content for men and women | ✅ | ✅ |
| Filter customers with higher income | ✅ | |
| Filter customers by cart values | ✅ | |
| Send low-stock warnings for products in "Favorites" | | ✅ |
| Offer loyalty discounts and promotions | | ✅ |
| Send birthday gifts and vouchers | | ✅ |
| Location-based experiences | ✅ | ✅ |
Below, we explore specific scenarios to help you better understand what both entail and how they intertwine.
Customer Segmentation Ideas and Examples
Let's explore some of the scenarios in the table above – ones strictly on segmentation:
1. Filter Customers Who Purchased in The Last 30 Days
Those are the hottest leads you have right now. When you create such a segment, you open the doors to cross-selling and upselling them.
But most importantly, those are the people who will pay the most attention when you blast them with a new promotion or when announcing the arrival of a new product.

But if you can find the warmest leads, can you find the coldest ones? Let's say people who haven't purchased in the last 90 days. Those people might never return to your online store.
To activate them, you can use special discounts or any type of encouragement to get them back to your store. No personalization there, just a solid 20% off for anyone who hasn't purchased in the last 90 days.
2. Filter Customers with Higher Income
If you own an online store, you're most likely offering a wide range of products – from cheap deals to expensive items. Creating segments based on income can help you understand how to craft your campaigns for customers with various purchasing power.
Let's say you just added a new luxury journal for business women who want to keep track of their habits and finances.
It's leather-bound, can be personalized, and comes with a luxury pen. Your new addition is remarkable but will not appeal to customers who come to buy stickers and journal refills, right?
When expanding your range of products and you want to alert customers of new arrivals, you'll greatly benefit from knowing the income tiers of your audience. That way, you can alert the people in whose income range the product will fit.
3. Filter Customers by Cart Values
People who purchase 3 times a month and have average order values (AOV) of $15 are much different from those who order once a month but walk away with a $250 AOV.

When you segment customers by their average order values and know what they have in their carts and how much it's worth, you can target them with different offers to increase their AOV.
You can use that information for cross-selling, even without the added touch of personalization.
Let's say a hundred people bought a luxury journal from you. The next time they return to your store and maybe add the new arrival we described above to their cart, tempt them with a 25% discount if they buy a second one.
Need help Acquiring New Customers?
We can help you acquire valid traffic and convert this traffic into customers. Let's discuss and see what we can do for you.
Offer 2-for-1 if they buy one of the fine Parker Pens you have on your store, along with a journal.
As you can see, the potential of segmentation is limitless. You can combine it with pop-ups and a Lucky Wheel, exclusive coupons, and so on. But only if you have details on the people who visit your store and interact with your campaigns and if you segment them.
To make your efforts even more rewarding and efficient, you must combine your knowledge of your customers with personalization.
Below, we'll give several examples of personalization scenarios and ideas to help you leverage the data.
Marketing Personalization Ideas and Examples
Personalization relies on data so that you can tailor messaging as if you're having a one-to-one interaction with customers. Let's take three personalization examples from the table above:
1. Use of Product Recommendations
Big and small retailers can greatly benefit from product recommendations. Those can go through emails and occur on your website through dynamic content change and even appear in dynamic ad retargeting.
To achieve that, you'll need information on individual search history, browsing and buying behavior, campaign and website engagement. Sites like Etsy and Lowe's make an impressive demonstration of using product recommendations.
When you land on their homepage, you immediately get recommended searches to make or categories to browse. That makes the user journey easier.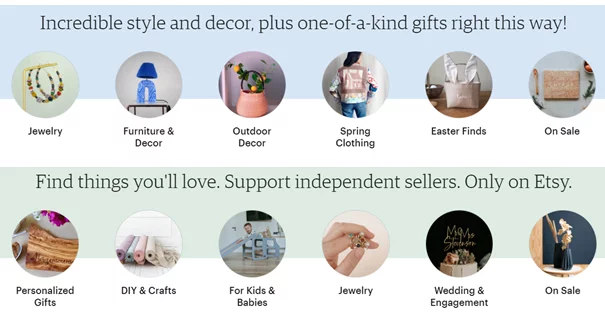 Etsy even changes those homepages dynamically based on the location from which you're accessing the website. Try it for yourself with a VPN. Consider what recommendations you might give your customers, but most importantly – why those exactly.
2. Use of First Name in Subject Lines
Even though most customers require a little more than just their names slapped on an email, this is still a powerful way to connect with people. Once they share their email or phone, you can reach them whenever and wherever they are.
Make that interaction count. You can use the first name in Cart Abandonment emails to incite an emotional response.
The first name helps you re-activate and reengage cold leads and shows people you care when you send to-the-point messages like order follow-up emails.

Last but not least, using their first name in the subject line makes the email stand out from all the noise in the customer's inbox.
3. Send Low-Stock Warnings for Products in "Favorites"
Online stores give visitors the ability to mark products as Favorites and create lists instead of keeping track of everything they like in a cart that never gets to checkout. The list of Favorites is an invaluable source of information.
People might put products in there for several reasons:
They're not ready to buy just yet;
They don't want to lose track of products they're considering;
They wish to compare alternatives;
They're waiting for a discount, and so on.
When you use the information that you gather to understand your customers, you can offer better incentives for buying the products in their Favorites list.
Analyze buying behavior. If your customer is a discount shopper and is waiting on a promotion, send them an email with a low-stock warning and a discount code. If they're comparing products, send an alert for a product that's an upsell and offer them 10% off from their next purchase.
Use personalization to keep customers engaged with your business and find new ways to delight them at every step.
These are just a few examples of boosting your business and taking a step toward success and better results. When you gather your data in one place and segment your customer base, you can start personalizing messages and turn one-off purchases into loyal customers.
All because you've met people's first and foremost requirement – you've personalized the customer journey at every point of interaction with your business.
To Sum Up
Segmentation and personalization are not two competing marketing strategies. On the contrary, they work in combination to help you reach customers wherever they might be with the most relevant marketing message possible.
Today's data-driven marketing has shaped those two strategies to be extremely useful. They allow you to appeal to every customer individually.
You can use various tactics and instruments to personalize your messages and make them relevant to different people in the variety of segments you create.
Many marketers and business owners stop at segmentation or don't apply either strategy. If you combine them, you stand to boost the results of your entire marketing strategy.
If you want to start using segmentation and personalization – from emails to web and ads, check out the all-in-one VibeTrace marketing platform. Book your demo today!