Think about the last ad you saw. Can you even remember the brand, let alone the creative? Today, we see between 4 000 and 10 000 ads daily. How do brands manage to stand out? How does your brand stand out?
Coherent communication and integrated marketing efforts help with that. If you're seeking help with implementing integrated marketing on your Shopify store, you're in the right place.
Today's article will introduce you to that concept, how to build such a strategy, and most importantly, why to care about being coherent. Let's get started!
What's an Integrated Marketing Strategy?
That's a comprehensive strategy that helps you stay coherent and deliver consistency across communication channels. That consistency starts with your brand colors and ends with your slogans.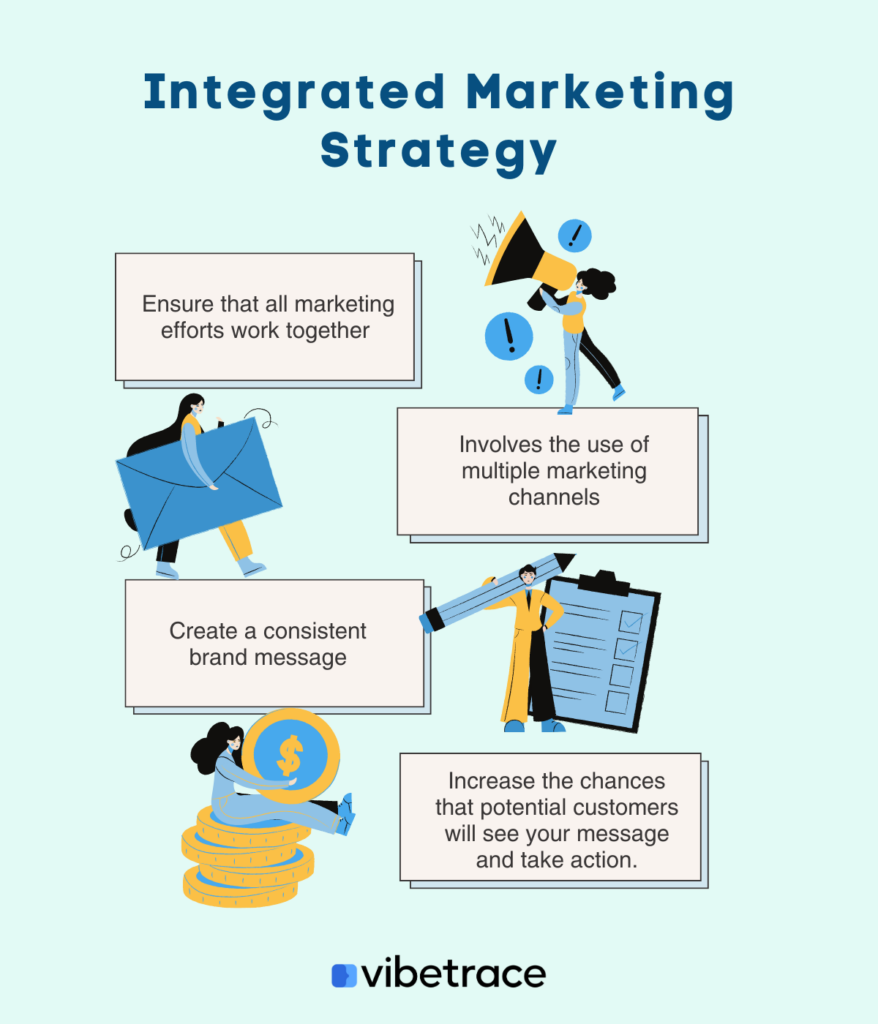 Whatever image you present on your Facebook page must correspond to the image you're building on your Shopify store.
An integrated marketing strategy for your Shopify store and retail business will:
Use the same colors;
Use the same words;
Use the same tone of voice;
Even use the exact same promotions across communication channels.
Imagine the following scenario. You tell the target audience to "Rest & Relax" with the latest campaign. Then they land on your website or landing page with the slogan "Kick Back, Chill Out". What would be the effect?
Some visitors might even ask themselves, is this the site of the same brand that beckoned them to rest and relax with their products?
Running on Shopify?
Test 14 days free! Integrate Customer Database and Marketing Automation with your Shopify store.
In other words, whether you're sending emails, making organic posts with catchy content, or running ads, the target audience must have the same experience.
Brands are not just logos, they're experiences. You promise that experience through your content across communication channels.
To align everything, rely on integrated marketing. To help you kick-start the processes of developing coherent communication, let's check out key communication channels and touchpoints for your Shopify store.
Communication Channels in Integrated Marketing for Shopify Stores
With integrated marketing, you communicate coherently with your audience across all available channels. These include:
Paid Ads
Like those on social media or the SERP (search engine result page) and banner placement on thematically suitable websites. That's a quick and easy way to reach a wider audience and people who might not know about you. Do you have the budget for it?
Email Marketing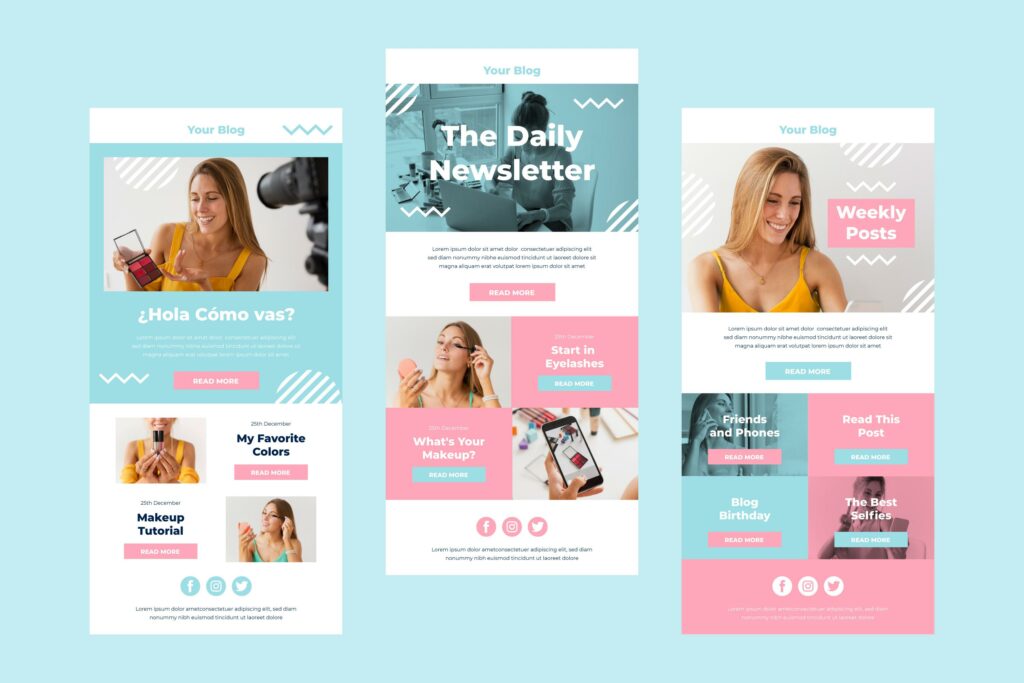 Limited to your subscribers. You can communicate directly and personally with your audience. Cold emails aren't popular in retail and often end up as spam if the addressee hasn't subscribed, so better stick to your subscribers and dedicate some time to grow your lists.
SMS Marketing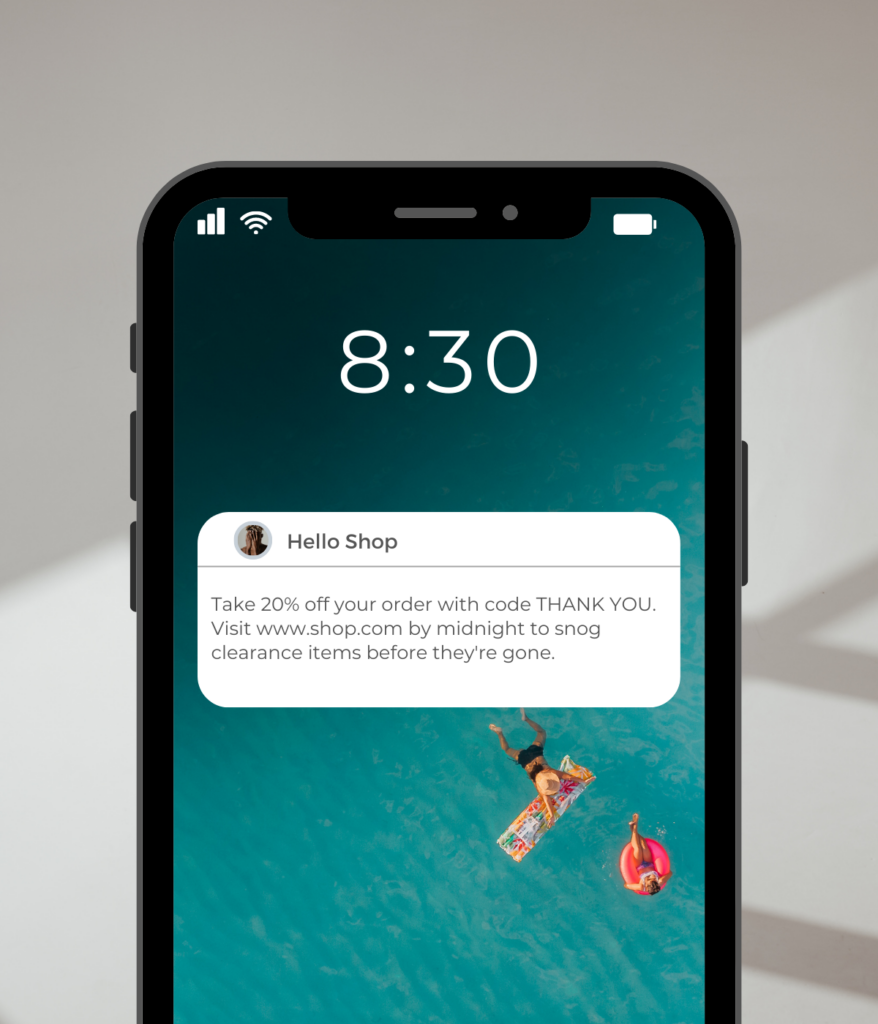 Also limited to your subscribers. You can directly contact with very high open and read rates, because SMS is very personal.
SEO
The infamous search engine optimization can help you climb higher in SERP results. If you achieve a higher ranking, even if you reduce your budget for paid ads, you'll retain visibility and help people quickly discover your store. You can optimize every element of your product pages and even open a blog for content marketing, to climb higher in the SERP.
Social Media & Content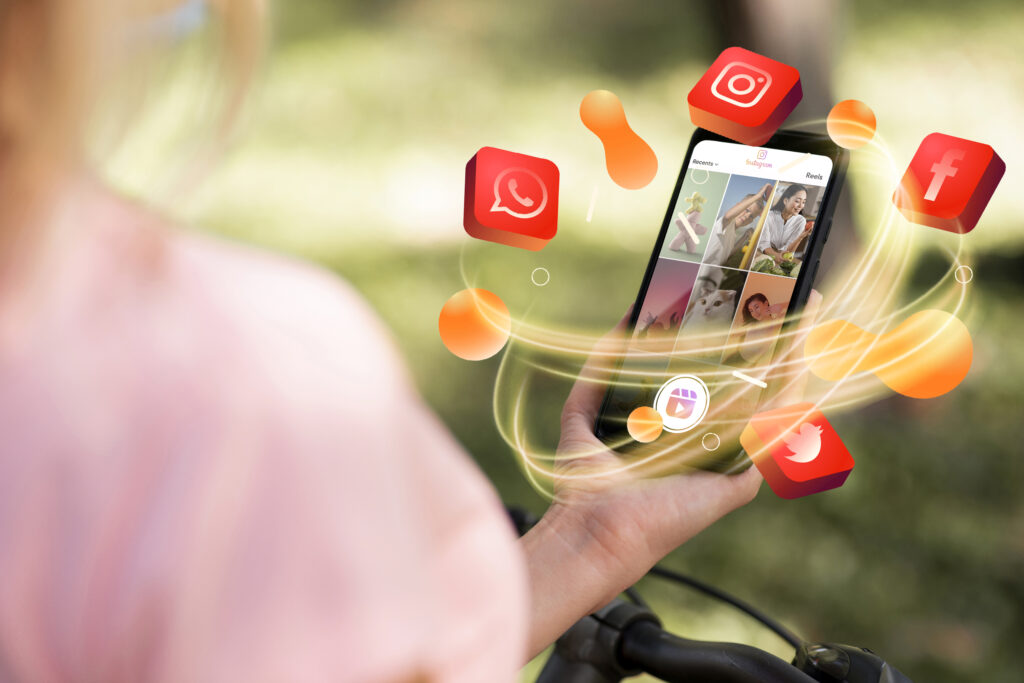 Social media channels aren't just for paid ads. They're a great way to build a community around your brand through engaging and entertaining organic content.
Dedicated Landing Pages
Or the places where you send people to convert them to leads or customers. Landing pages must correspond with your goal, the visitor's interest, and the promotion that drove them to that dedicated page. Apps like VibeTrace help you easily create dedicated LPs and personalized web experiences for visitors
Need help with your Email Marketing?
We offer managed services from strategy, to implementation and tracking. Usually getting a 15-25% increase in results. Let's see how we can help you!
Today's digital reality doesn't oblige you to develop all those communication channels. But you should if you want a working integrated marketing strategy for your Shopify store.
Once you're clear on the brand's overall appearance and behavior online, you can start planning your integrated marketing campaigns.
Below, we'll show you exactly how such a campaign looks, so keep reading!
Planning an Integrated Marketing Campaign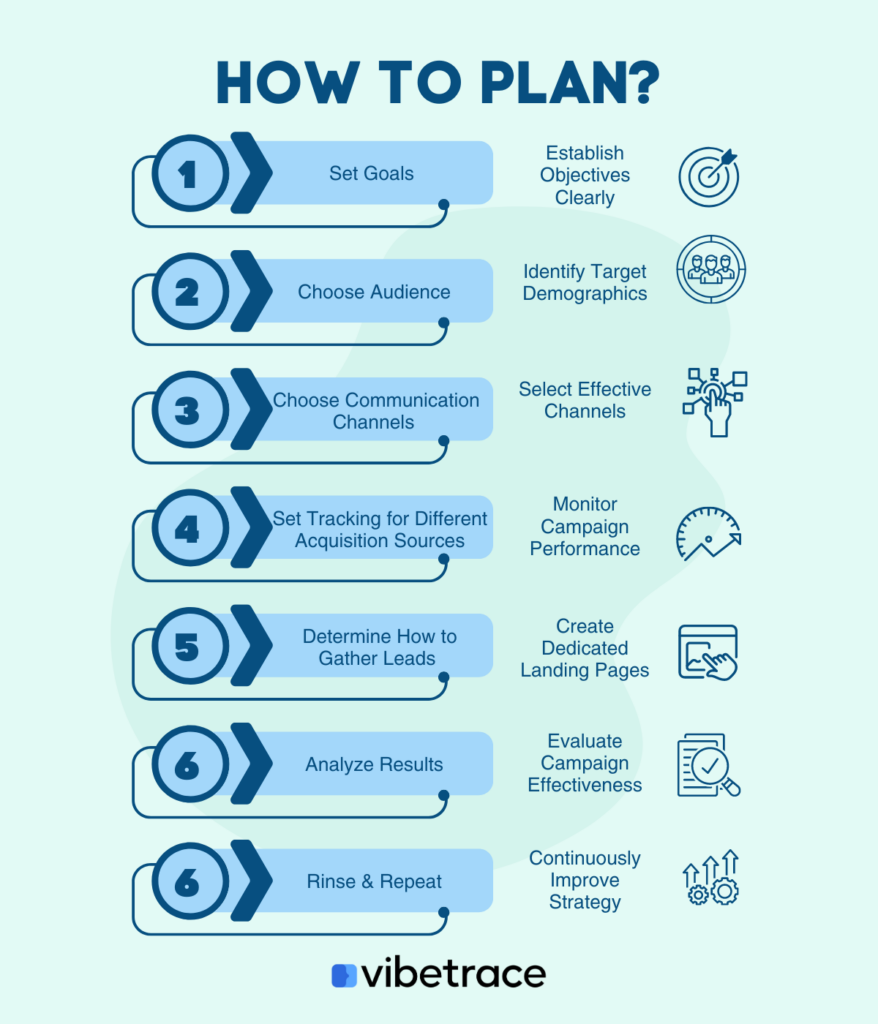 Planning an integrated marketing campaign for your Shopify store involves several steps. Let's have a quick overview:
Set Goals – you must know what you want to achieve. As a retailer, you might have different goals – gaining email subscribers (for which you might benefit from a dedicated landing page), boosting brand awareness, or straight-out generating sales. Start with that.
Choose Audience/Segment – you can use various tools and apps on your Shopify store, like the VibeTrace app with its built-in customer data platform, to create segments. When you choose your segment, you can decide on creatives and the best place and way to reach the people from that segment.
Choose Communication Channels – millennials feel more comfortable on Instagram, and Gen-Z will wait for you on TikTok. Baby boomers are most likely to be on Facebook or rely on Google to find stores. That's why it's essential to choose your segment first and then the most suitable communication channels.
Set Tracking for Different Acquisition Sources – when running multiple campaigns across multiple channels, don't forget to track your links. You can use the so-called UTM parameters to get accurate data on clicks and sales sources.
Determine How to Gather Leads – dedicated landing pages are the best way to capture leads and convert visitors. They focus on the specific offer of the integrated marketing campaign. It's also a way to guarantee that visitors from different channels will land on the same page.
Analyze Results – integrated marketing campaigns are specific and limited in time. They aim to achieve a certain goal. Decide on specific KPIs to determine whether your campaign's been successful. Those can include conversion rate, ROI, click-through rate and open rates for email campaigns, reach and engagement for the social media channels, and so on.
Rinse & Repeat – when the campaign ends, and you have a clear idea of which channel generates the most conversions (depending on your goal), which creatives perform best, and what didn't work as expected, adjust and prepare yourself for the next campaign.
Do you like this article?
Join Mary and the Marketing Automation dedicated newsletter!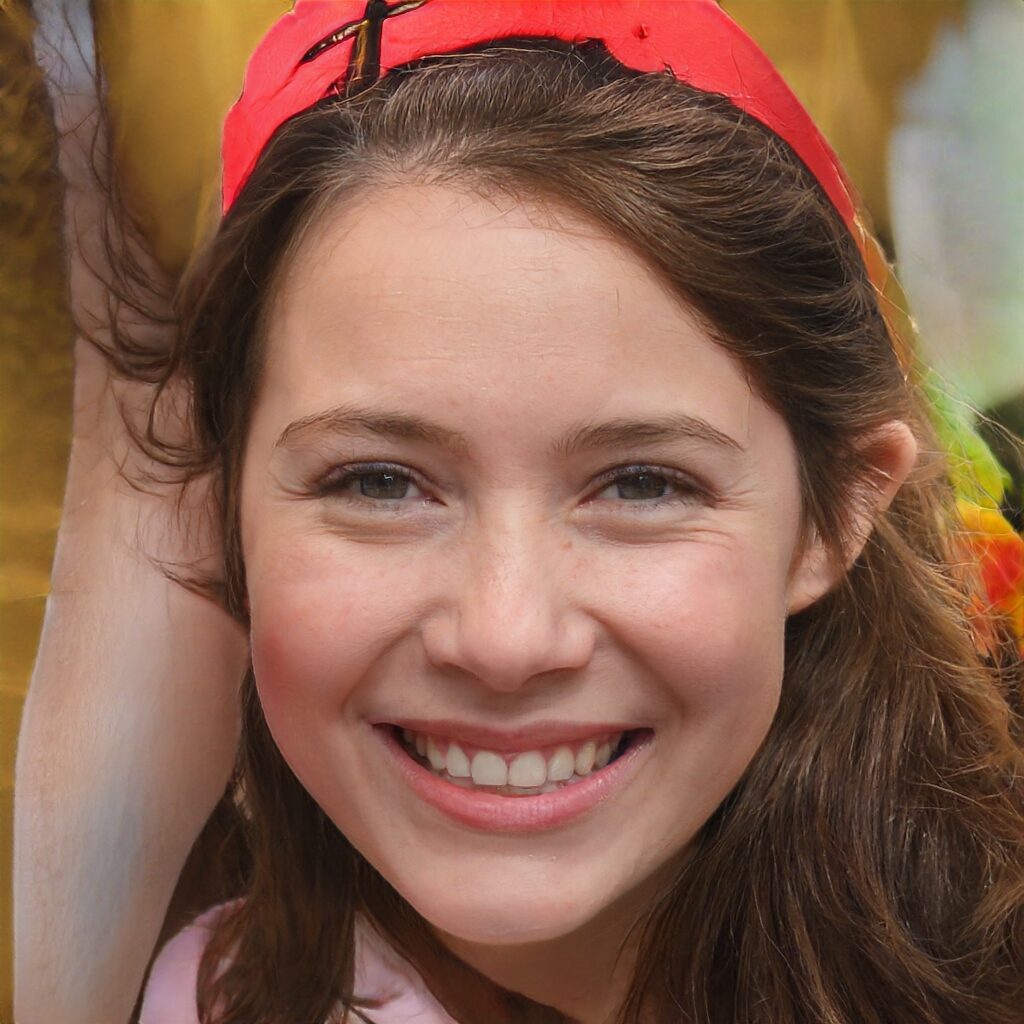 Stay connected to what's really important to optimize your digital revenues.
By clicking the button, you accept our Terms & Conditions. Also you will need to confirm your email address.
Here's a tip from the experts:
Never launch a single ad – create at least two variations in an ad group. That's applicable to both Google and social media ads. Additionally, A/B test your subject lines to find the best working options.
Why Do You Need Integrated Marketing for Shopify Stores?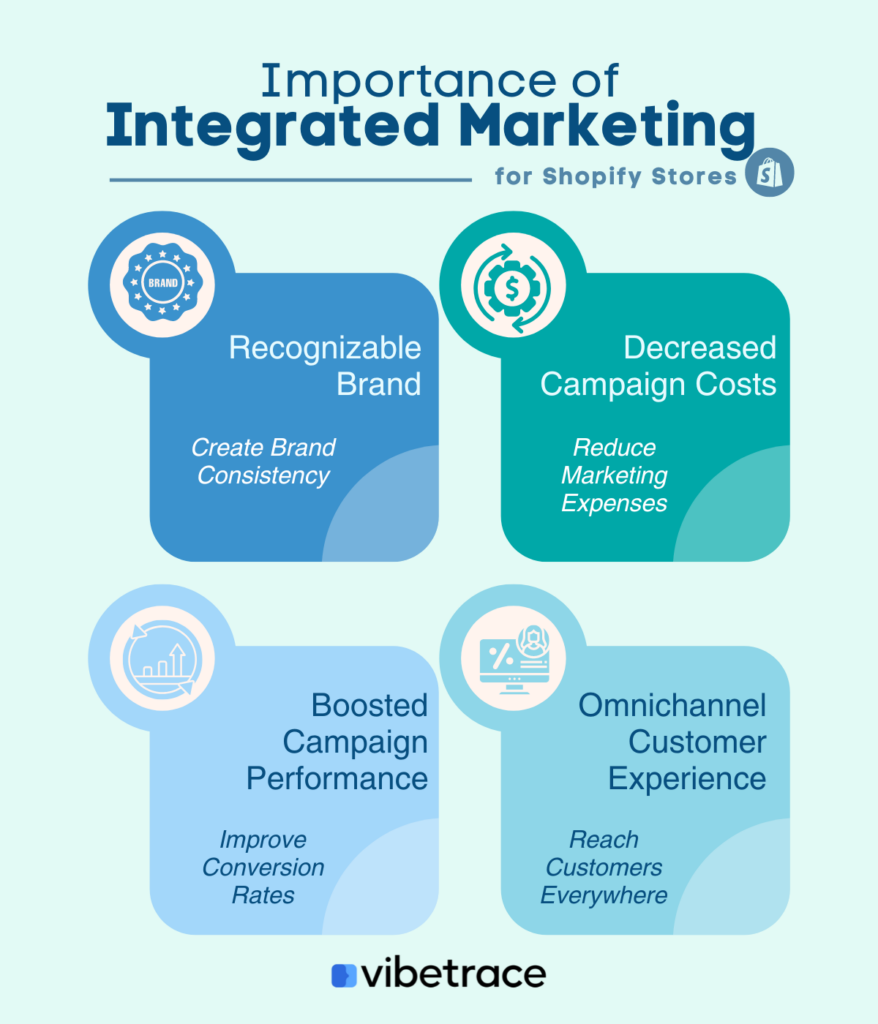 All that might sound like too much effort, but a well-developed integrated marketing strategy pays off. It brings to the table several key advantages for your Shopify store:
A Recognizable, Coherent Brand – your brand is more than your logo. It's the overall experience you offer through communication channels, including your website.
Decreased Campaign Costs – because you'll be able to reuse creatives and visuals across channels because they have the same coherent look.
Boosted Campaign Performance – when you're consistent in your messages, people will start associating your promotions with your brand. They'll remember your name, recognize your colors, and get used to your store's theme and navigation. And when they see your campaign, they'll be more likely to convert because they know you.
Omnichannel Customer Experience – customer journeys aren't linear. Whether people are browsing Facebook, googling for a new bathrobe, or checking their email, you need to be there. And you must be consistent if you want to achieve long-term success. That's where integrated marketing campaigns will play an essential role in a way that will delight your target audience.
Need help with your Customer Data Platform?
Customer Database is the base for successful marketing campaigns. Let us show you what we can do for increased retention and revenues.
Application You Can Use: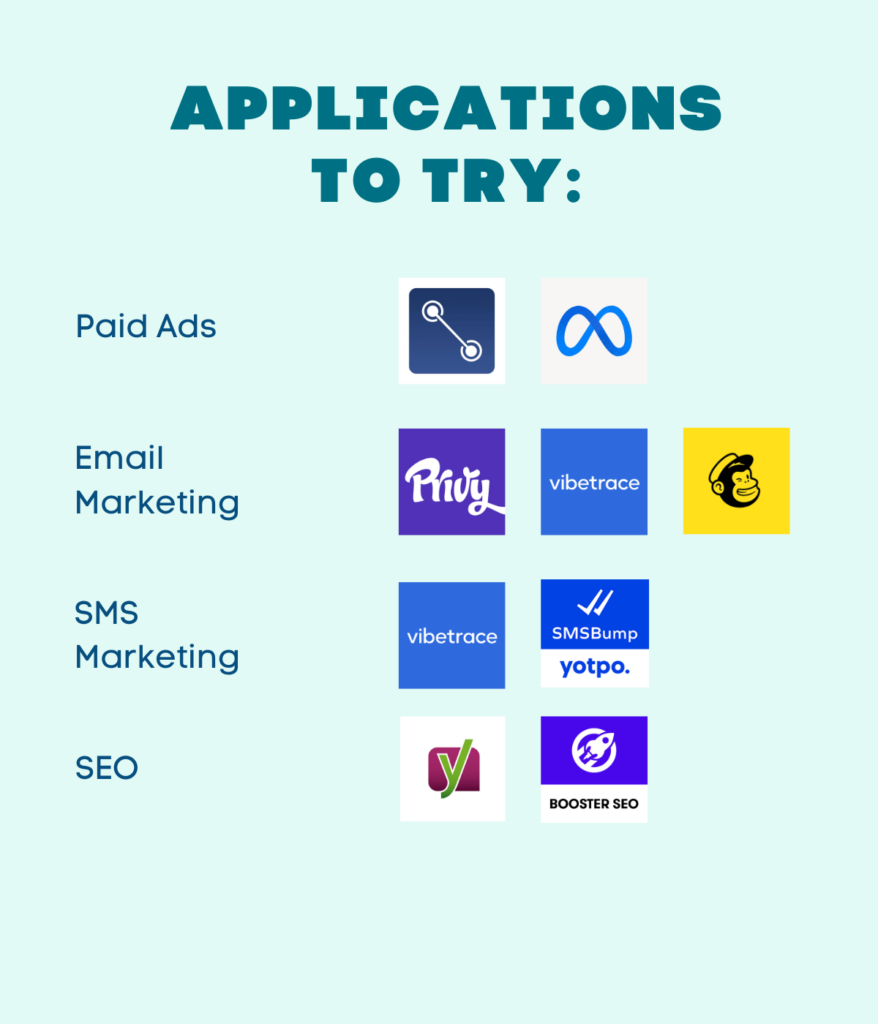 Paid Ads: CedCommerce, Facebook & Instagram
Email Marketing: Vibetrace, Mailchimp, Privy
SMS Marketing: Vibetrace, SMSBump
SEO: Yoast SEO, Booster SEO
To Wrap Up
Integrated marketing requires time, focus, and dedication. And that's why it's one of the best ways to boost your Shopify store's ROI.
It's the only way to ensure you can deliver coherent offers across channels, the only way to ensure a wholesome experience that will delight customers. Integrate your marketing efforts and start growing your Shopify business today.