If you're a business owner who operates an online store using a website, you would want your eCommerce marketing to be successful. To be successful you absolutely needs tools and software providers to rely on.
When searching for a system for marketing automation, Klaviyo is one of the best options to deliver Email and SMS.
Creating visually stunning email campaigns with Klaviyo is just one of the many things you can do with it. Also they provide some nice automation workflows that can touch customers on every step in their purchase journey.
But this article is not about all things you can do with Klaviyo, but how Vibetrace is a better alternative if you are a large or enterprise business:
Top things to know:
for large contact lists Vibetrace pricing is competitive
You can have a dedicated instance built on your premise or in your cloud
Vibetrace allows you to bring any Email or SMS provider
Site personalization is way more powerful
Real data integrations between servers, files and security zones.
Product Recommendations are working onsite and in email
Klaviyo gives you access to all the features you need to launch and manage effective marketing campaigns, whether you want it as a Shopify store extension or as a marketing automation system.
One things that differentiate Klaviyo from Vibetrace or from other competitors is they built an incredible ecosystem of integrations.
Although, with the increase of advanced technology, many alternatives to Klaviyo have already been made as well.
In this article, you will be able to know what makes a better alternative to Klaviyo as well as the features and pricing of Klaviyo.
Need help with Ecommerce Revenues?
Our Customer Database powers customer retention strategies and smart segmentation for omni-channel marketing.
What Is Klaviyo Good At?
Klaviyo facilitates a more personalized shopping experience for eCommerce store owners using a powerful marketing platform.
It provides advanced Email &SMS marketing software for discounts and promotions, VIP early access updates, and welcoming and thanking customers.
You can use it as a flexible tool to support virtually any email marketing campaign for your eCommerce business.
You can personalize each message with strong automation when using Klaviyo to send bulk SMS campaigns.
This gives you the chance to manage your content more easily, and automatically.
Building multichannel (only SMS and Email) customer experiences with Klaviyo and managing them all from a single platform becomes possible where you can easily set up your campaign to show to your target audience immediately or by schedule.
What Klaviyo does not provide?
There are many things Klaviyo lacks from an advanced marketing automation and customer database solution.
Bring your own email/SMS provider
Vibetrace integrates with top world-wide email providers: Amazon SES, Sendgrid, Sparkpost, Mailgun, Netcore and almost any SMS provider out there.
This gives you flexibility in terms of who you work with, also flexible in pricing options and keep existing provider if you already have an account with them.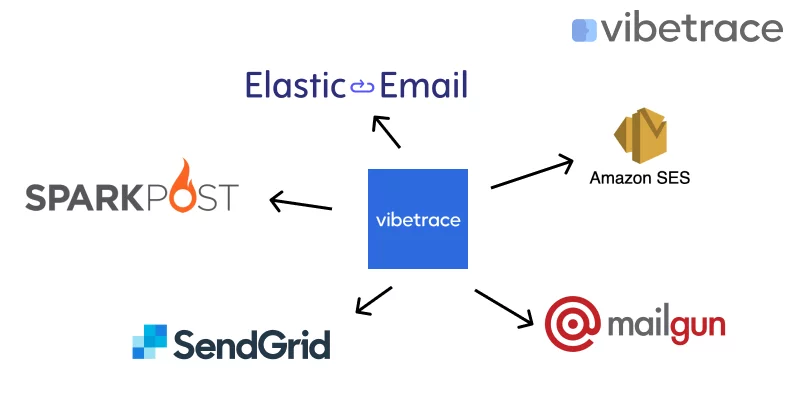 Onsite and Email Product Recommendations
Our Product Recommendation Engine works identical across website and email. You can choose any of the existing default algorithm or create your own using filters, conditions and other settings.
We're also able to deploy completely custom algorithms dedicated to your business needs.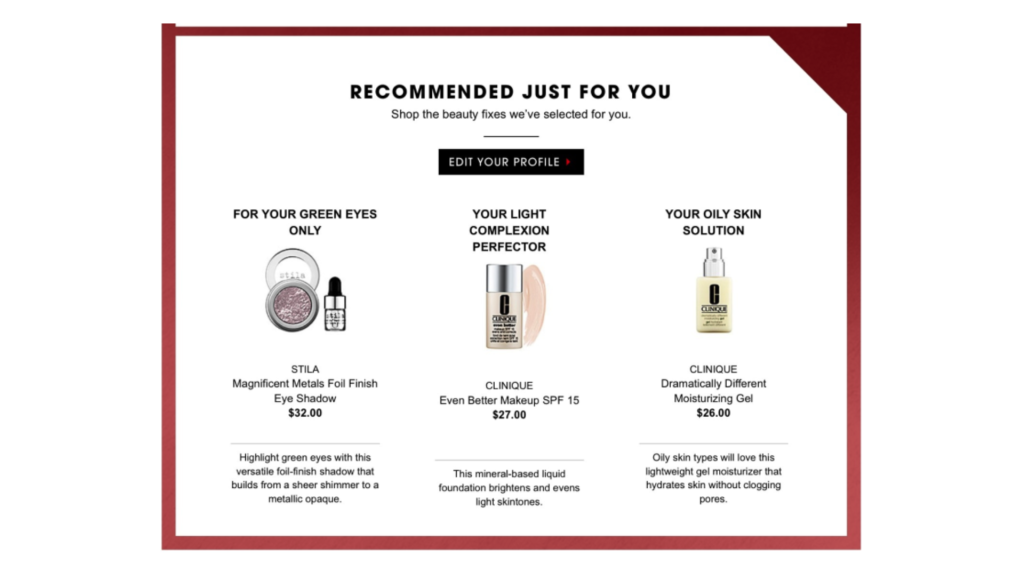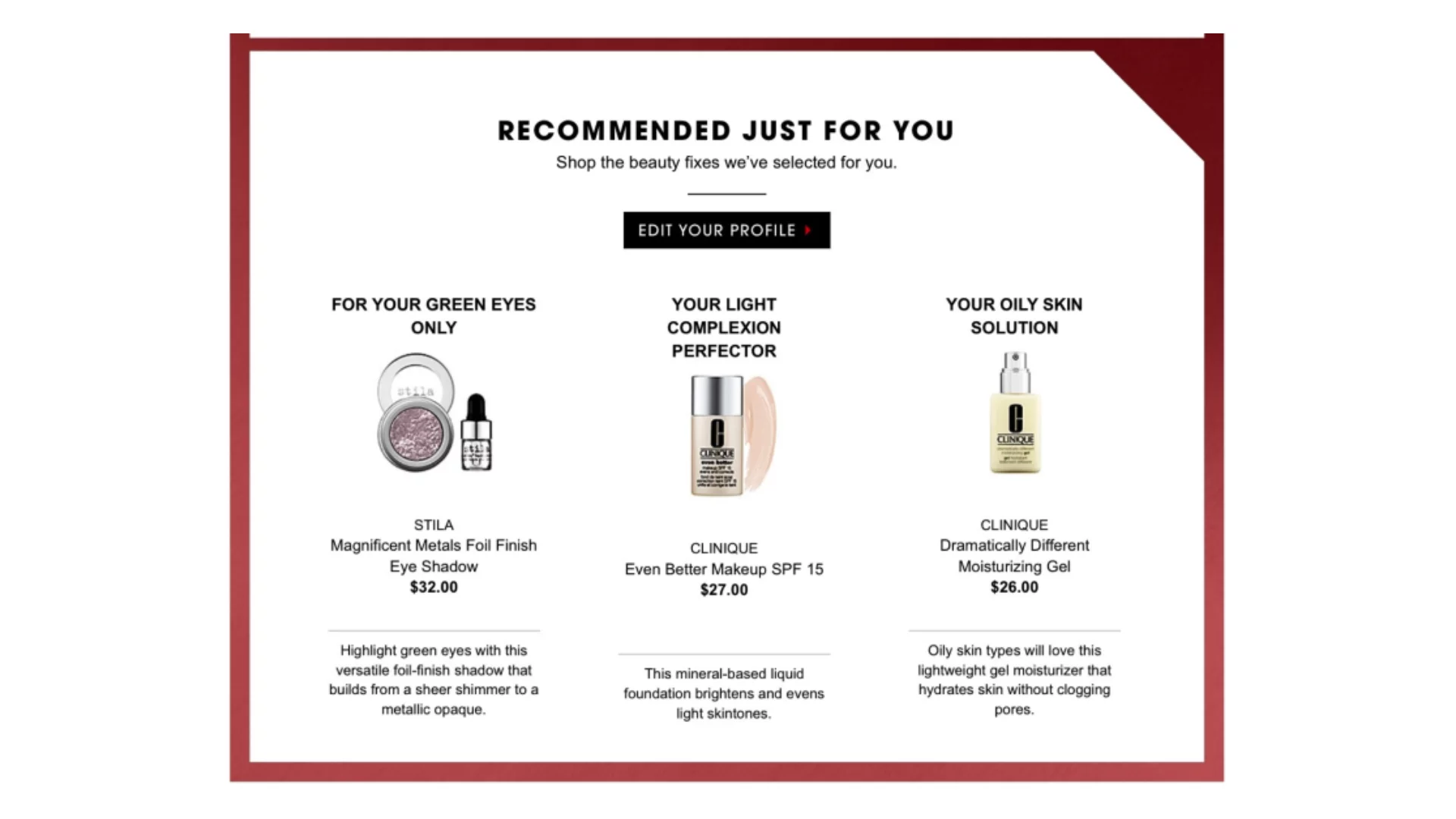 Dedicated instance
Maybe we should have started with this. But for a large enterprise owning their data should not only be a statement. Should be a real fact.
Vibetrace has the flexibility and it's built to be deployed across various cloud networks as well as on-premise within the data network you already manage.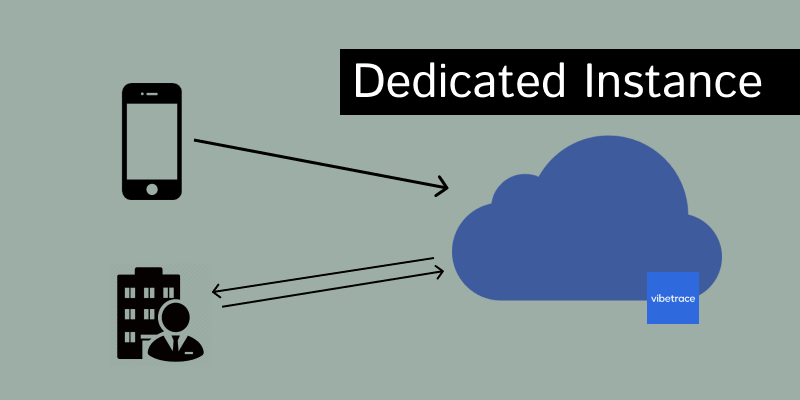 Omni-channel personalization
You can do powerful email marketing with Klaviyo as well as SMS Marketing. But your users are across many-channels, including your website, ad networks or prefer to be connected on Whatsapp for example.
Looking for White Label Marketing Solution?
See benefits of our White Label Marketing Automation Platform and how it can help your business!
What Is Klaviyo Pricing for large businesses?
Klaviyo is known as an affordable software with pricing available for email only, SMS only, or both. We have made a detailed pricing analysis for Klaviyo.
You will be charged $20 per month regardless of whether you choose to email or SMS, for a minimum total of 500 email contacts and 10,000 SMS.
The cost of the email includes email and chat support, as well as 5,000 email sends. SMS cost includes up to 70,000 SMS or 23,333 MMS sends, Toll-Free Number, and email and chat support. Additionally, for $40 a month, you can select a mix of email and SMS.
Here is a quotation on how much it would cost for 10,000 to 150,000 email contacts.
10,000 email contacts = $150
10,000 SMS = $450
20,000 email contacts = $375
20,000 SMS = $$885
30,000 email contacts = $500
30,000 SMS = $1,305
50,000 email contacts = $700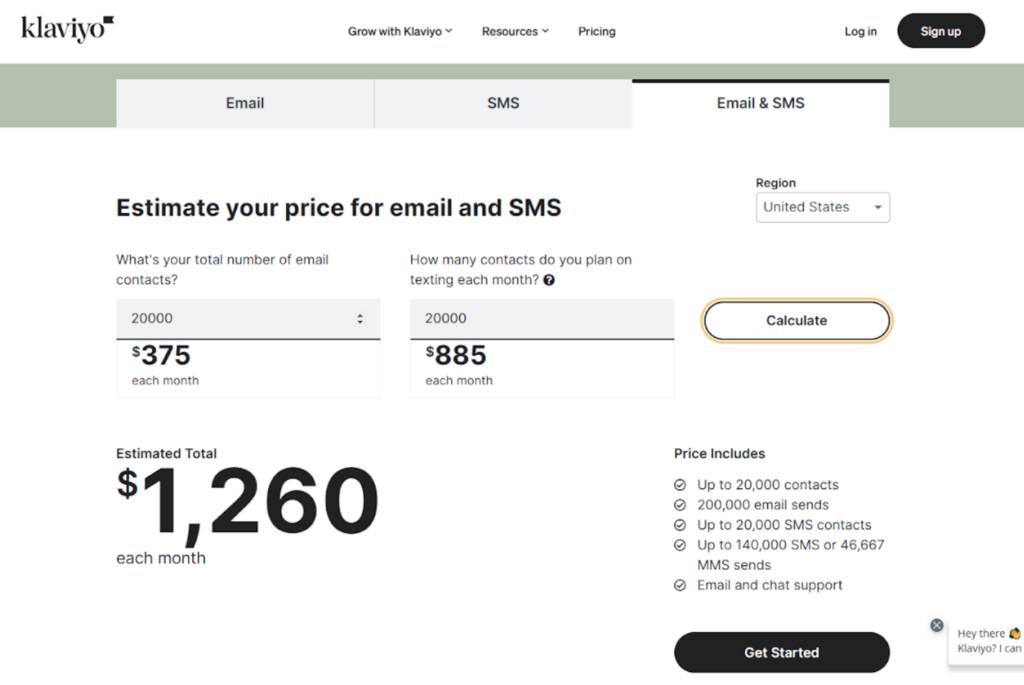 In case you need more email contacts above 50,000 and more than 40,000 SMS you may call them with this number: (800) 338 1744 or email them at [email protected]. Lastly, you can combine email contacts and SMS at the same time depending on your needs for your business.
But any large or enterprise company will have more than 100.000 email contacts. So you'll end up paying a lot more on Klaviyo compared to Vibetrace, for example.
With Vibetrace you pay only for active users from a customer database perspective (segments, audiences, analytics). Email Marketing and SMS costs are separated and are as low as $100 per million if you decide to use Amazon SES.
Vibetrace is one of the few marketing automation platforms that integrates with multiple ESP. This way you can decide what email provider to use and not use the one that Klaviyo has default (Sendgrid).
What Are The Top Features Of Klaviyo?
By using the right campaigns, Klaviyo makes it simpler to communicate with your clients or potential clients, increasing the revenue generated by your company. Klaviyo is one of Shopify's partners, so you can now easily access all of its amazing features that can benefit your business.
Those are good features, but not for large businesses. There you need data integrations and omni-channel orchestration that only a solution like Vibetrace providers.
What you get with Klaviyo is as follows:
Ecommerce Automation
There are numerous built-in automations, such as welcome emails, happy birthday, and cart abandonment which are completely customizable. Any combination of emails and texts can be received by each person. As a result, customers will be receiving timely and useful information from you.
One-click will sync all of your Shopify data.
You can sync all of your historical and current data with the help of the seamless one-click eCommerce integration, allowing you to keep track of every interaction visitors have with your website. You can simply go through all transactions anytime you want.
Market Segmentation
You can increase sales with effective personalization on relevant content that can help you increase engagement—and generate more income—whether you're sending a drip campaign, a transactional email, or a special holiday campaign.
Pre-built template libraries
You have access to the different free templates for signup forms, automation, email, and SMS to make your campaigns look more attractive
Creative Reports
Data is useful, but only if you can locate, comprehend, and use it. This is why performance is evident with Klaviyo. The most important marketing questions are addressed by pre-built reports from Klaviyo which can help you gather all data and create a uniform report.
Want to be up to date with Marketing?
Subscribe to Marketing Automation dedicated newsletter!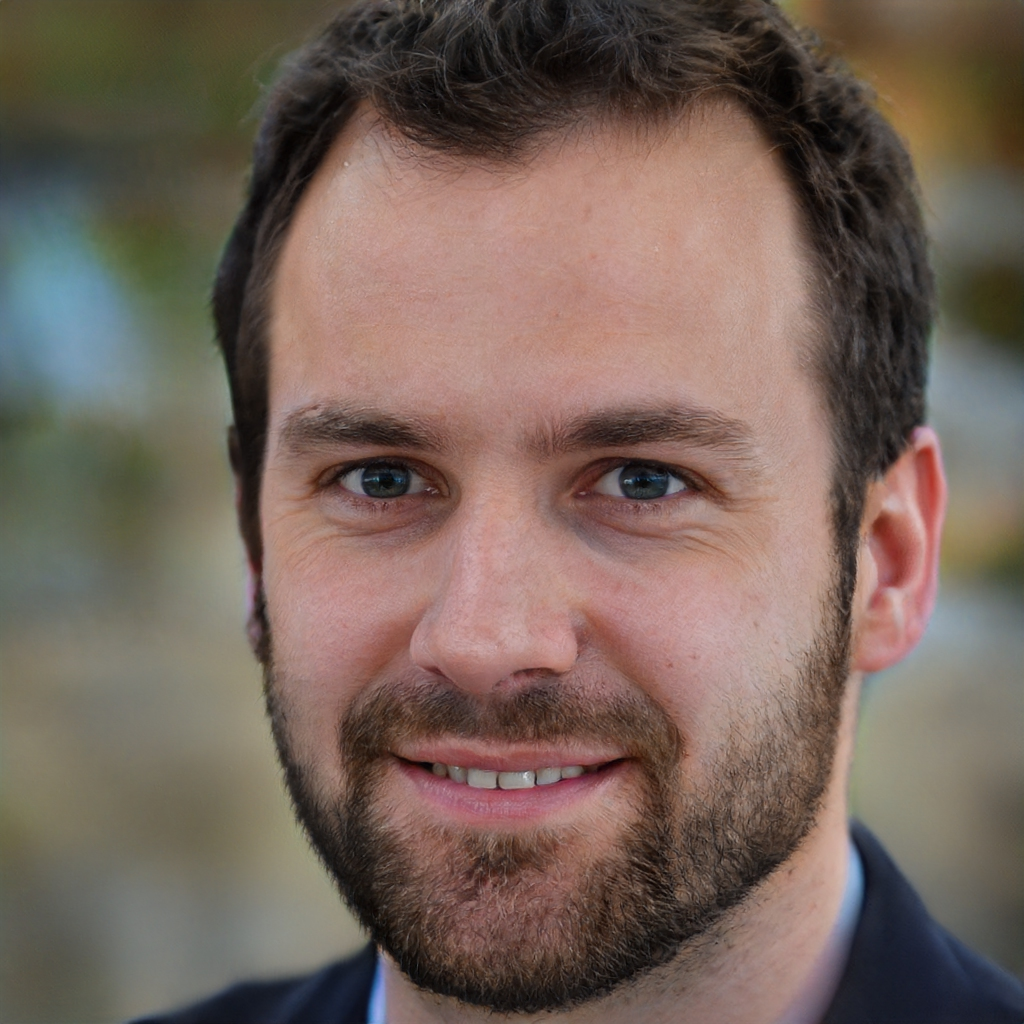 Stay connected with what's really important to optimize your digital revenues.
By clicking the button, you accept our Terms & Conditions. Also you will need to confirm your email address.
What Makes a Good Alternative for Klaviyo?
Klaviyo was known as one of the best software for email marketing.
It is easy to use, simple, and has a free version which makes it the best option for ecommerce business owners.
Although if you are still looking for another software that can be a good alternative for klaviyo you must take note of the following:
Free starter Plan: Just like Klaviyo it is best to look for a related software that can give you a sample trial so you can see if it satisfies your need for your email marketing campaigns.
Customizable sign up forms, messages, transactional emails, themes and other templates: Having stunning campaigns can help you generate more leads which may result in an increase in your profit.
Time based autoresponders or automations: Automated messages can save you at all times even during non working hours. It can help you go through your customers' concerns anytime of the day.
Facilitate Reports and Analytics: Organizing sms, mails, orders, etc is one way to keep your business on track. You can make accurate decisions with regards to your current and historical data.
Drag and drop edits: This will be the easiest way for you to add images and emails or messages.
Feedback forms: Having a software where you can gather the insights of your consumers is one way of keeping them as your loyal customers.
Overall, whichever software you pick – make sure that it will surely satisfy the requirements or needs of your business.
It is best to pick an email marketing software that can not only help you with easier campaigns but can also give you convenience in keeping records, editing emails, setting up automations, and others.