In technical terms, the average order value (AOV) refers to the average amount that a customer spends per purchase in your online store. This is an important metric used to identify the performance of your store in terms of revenue, profitability, and implementation of customer relationship management strategies
To give you an idea of how to calculate AOV, here's the formula to get it:

AOV = Total revenue before taxes and shipping / Number of placed orders
As you can see, the higher the average order value, the better. This is an ideal indicator that your store is performing well and making its presence known in the market. If you want to know some strategies that can increase your AOV, then Vibetrace has the solution for you!
Overview Of Recent Trends In Electronic and Gadget Stores
Now that technologies these days seem unstoppable, recent trends continue to emerge, and everyone appears to be hooked on them.
Some of the most notable trends nowadays are the rise of smart home devices, wearable technology, online shopping experiences, gaming devices, and last but definitely not least, artificial intelligence (AI).
Want to increase your Average Order Value?
Learn how to increase your Average Order Value using our Marketing Automation Software.
Due to its dynamic and ever-changing demands, electronic and gadget store owners can maximize the opportunity to expand their variety of offers and use these trends themselves to provide better customer service and daily operations.
Emerging Niches in The Electronic and Gadget Industry
Just as any other industry, the electronics and gadget industry has various niches, which means that you have a variety of niches to choose from if you want to start with something small for your business.
This will help you have more focus on your target market, which can potentially increase the success of your business.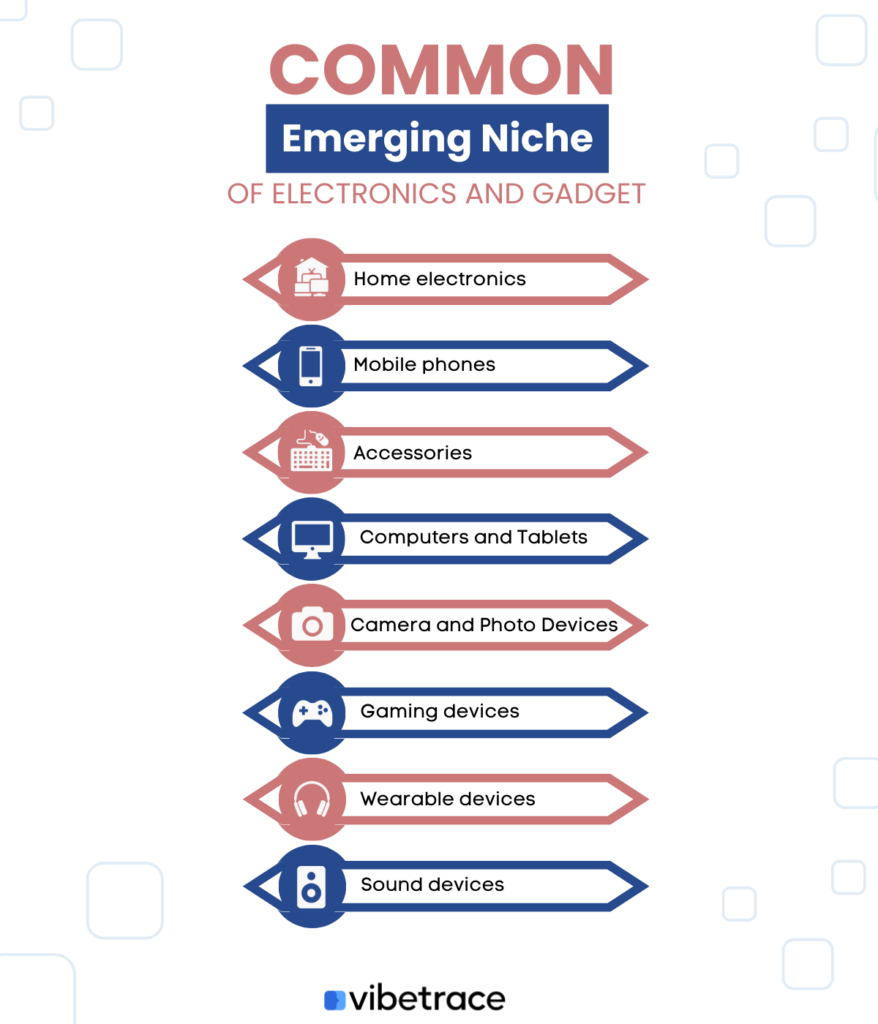 Here are some of the known niches in this industry:
Home electronics
Home electronics encompass a wide range of devices, from smart thermostats and lighting systems to home security and entertainment solutions.
If you decide to go with this niche, you can help homeowners create connected, efficient, and secure living spaces using electronics.
Mobile phones
Mobile phones continue to be an essential part of people's lives, with constant innovations and improvements. These devices are always needed by everyone, whatever the cost, depending on their needs.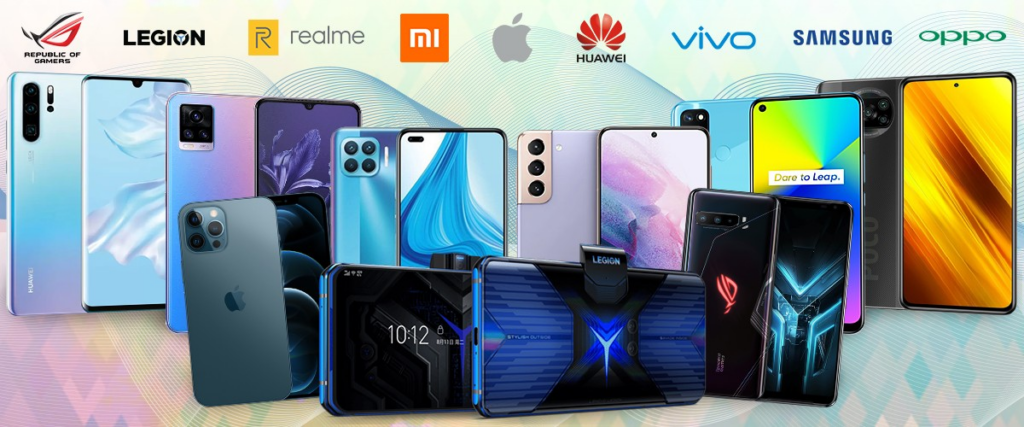 You have more options in this niche where you can offer the latest smartphones, accessories, and services that cater to various consumer needs.
Accessories
Mobile users tend to take care of their phone like it's a part of their lives, and many keep on trying various accessories to stylize their phones.
The accessories niche includes a variety of products like phone cases, screen protectors, headphones, and chargers. Entrepreneurs can provide stylish and functional accessories that enhance users' gadget experience.
Want to be up to date with Marketing?
Subscribe to Marketing Automation dedicated newsletter!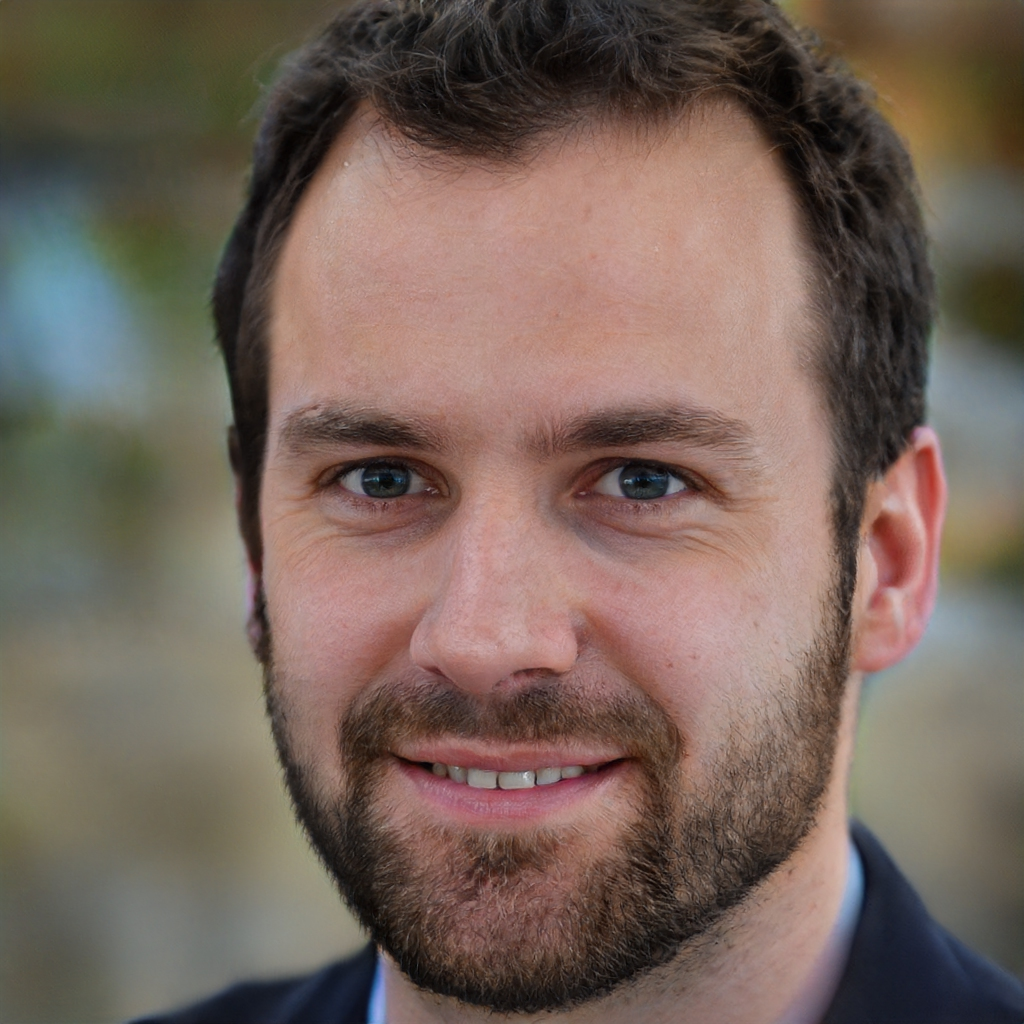 Stay connected with what's really important to optimize your digital revenues.
By clicking the button, you accept our Terms & Conditions. Also you will need to confirm your email address.
Computers and Tablets
With the increasing demand for remote work and digital learning, this niche offers a broad spectrum of opportunities. Although this could be one of the most expensive niches,
You can offer cutting-edge computers, tablets, and accessories that cater to both professional and personal needs.
Camera and Photo Devices
Blogs and Instagram posts are extremely popular with the younger generation as well as with travelers around the world. In fact, many have been writing their own blogs to share their amazing images.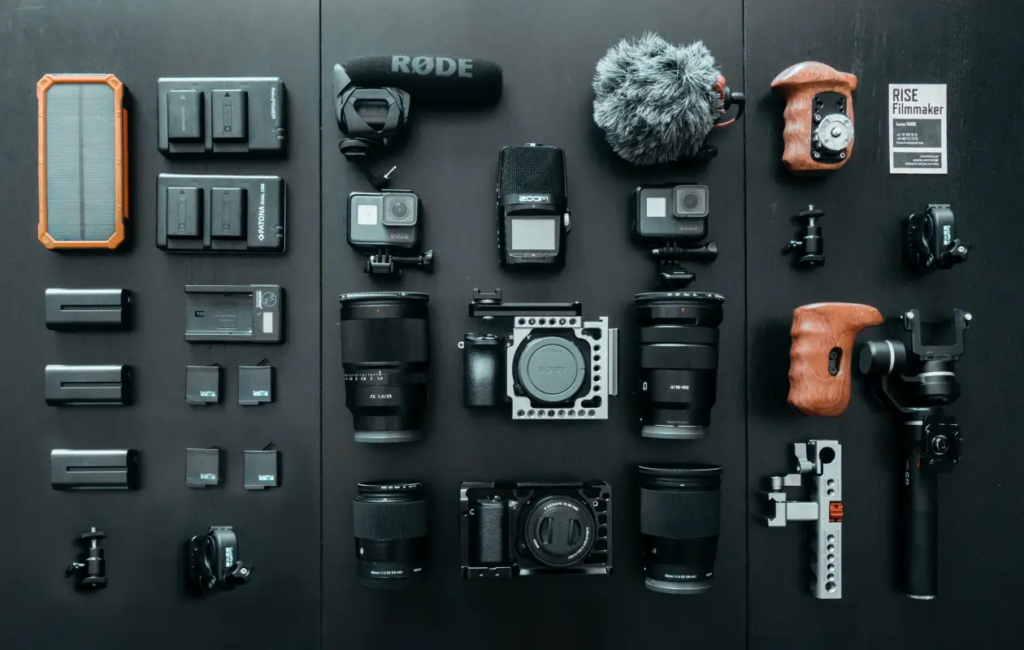 This niche caters to photography enthusiasts and professionals, offering cameras, lenses, drones, and accessories. That being said, you can assist customers in preserving memories and creating captivating visual content.
Gaming devices
Gaming is a booming industry, as are the electronics that are used in gaming. In fact, it is expected to keep rising over the next few years.
If you choose to go with this niche, you can provide gaming consoles, accessories, and even create immersive gaming experiences through virtual reality (VR) and augmented reality (AR) technologies.
Wearable devices
In this generation, wearable devices are used for tracking, sleeping, paying, and even performing other tasks.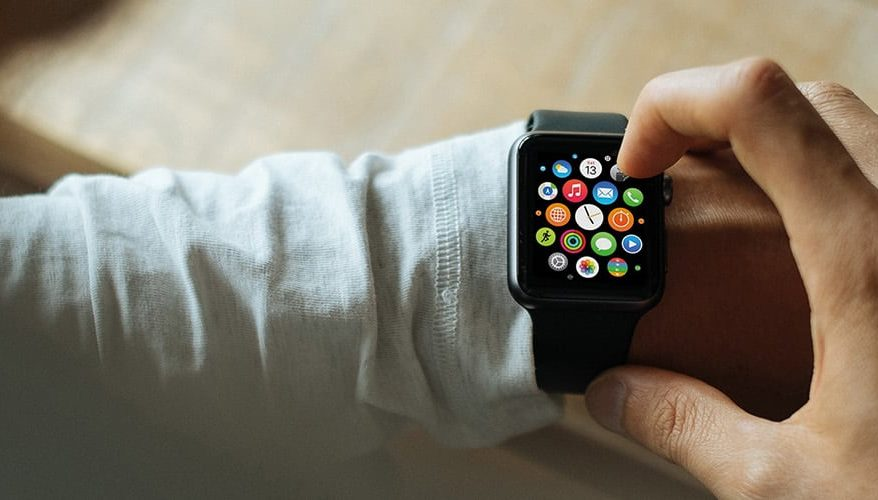 You can offer your customers smart watches from wellknown brands, sports watches, GPS trackers, augmented and virtual reality 3D glasses, and more.
Sound devices
Audio and sound devices are becoming popular in this generation as many people enjoy listening to music and even radio stations.
In the sound devices niche, you can provide headphones, earbuds, speakers, and audio accessories that deliver high-quality sound for music, gaming, and communication.
Understanding Average Order Value For Electronic and Gadget Stores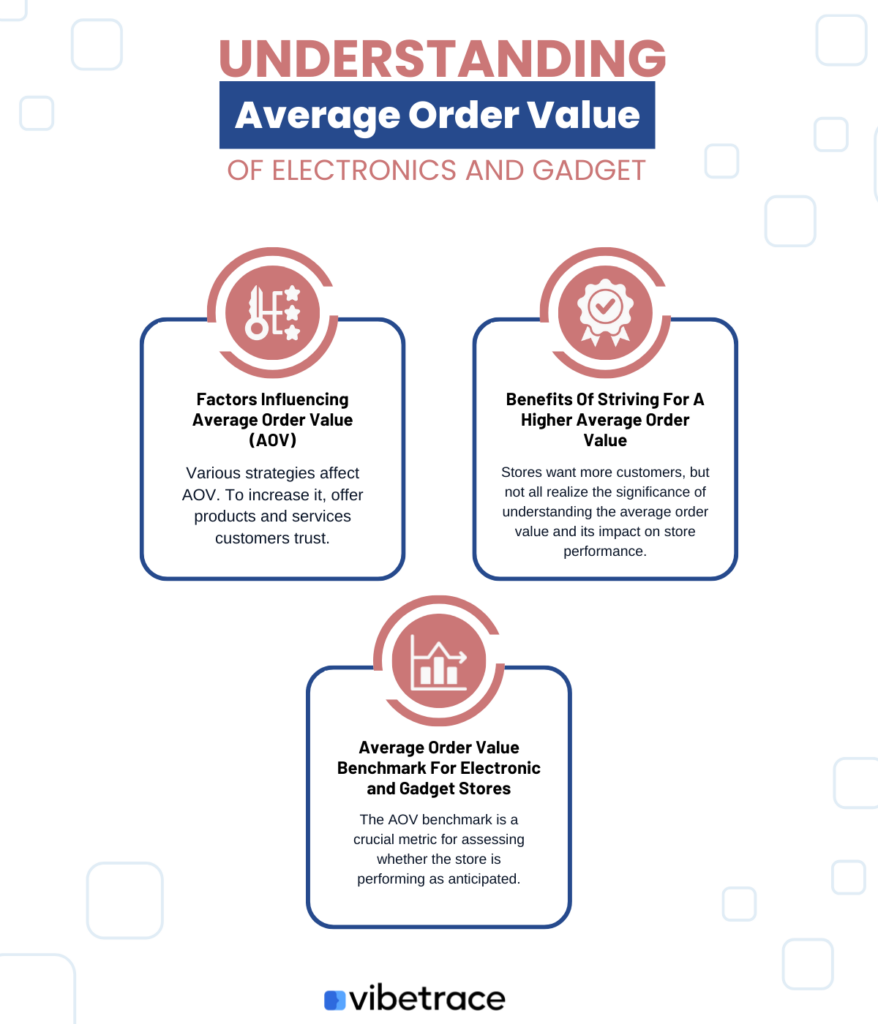 Factors Influencing Average Order Value (AOV)
There are different strategies that can influence the AOV. In order to achieve a higher rate, you must offer your customers both products and services they will feel confident about.
You can try showcasing your wide variety of selections that match their price or worth, offering them discounts and deal bundles, and providing the best customer experience you can.
Benefits Of Striving For A Higher Average Order Value
All stores aim to have more customers, but not all know the importance of understanding the average order value and what it can say about your store's performance.
Striving for a higher AOV can help you establish trust and confidence in your business. Customers who make repeat orders and purchase higher-priced items will experience higher revenue and profitability.
Need help increasing Conversion Rate?
Learn how to increase Conversion Rate with smart decisions based on Data and using Marketing Automation Software.
Average Order Value Benchmark For Electronic and Gadget Stores
The average order value (AOV) benchmark is an important metric to know whether the store's performance is working as expected.
It can also help them identify areas for improvement, such as, but not limited to, product offers, pricing, or marketing strategies.
AOV benchmarks are useful to set goals for the business and the basis for decision-making. You must invest time and resources in understanding and implementing strategies associated with increasing the AOV of your store.
Guide to Increasing Average Order Value for Your Electronic and Gadget Store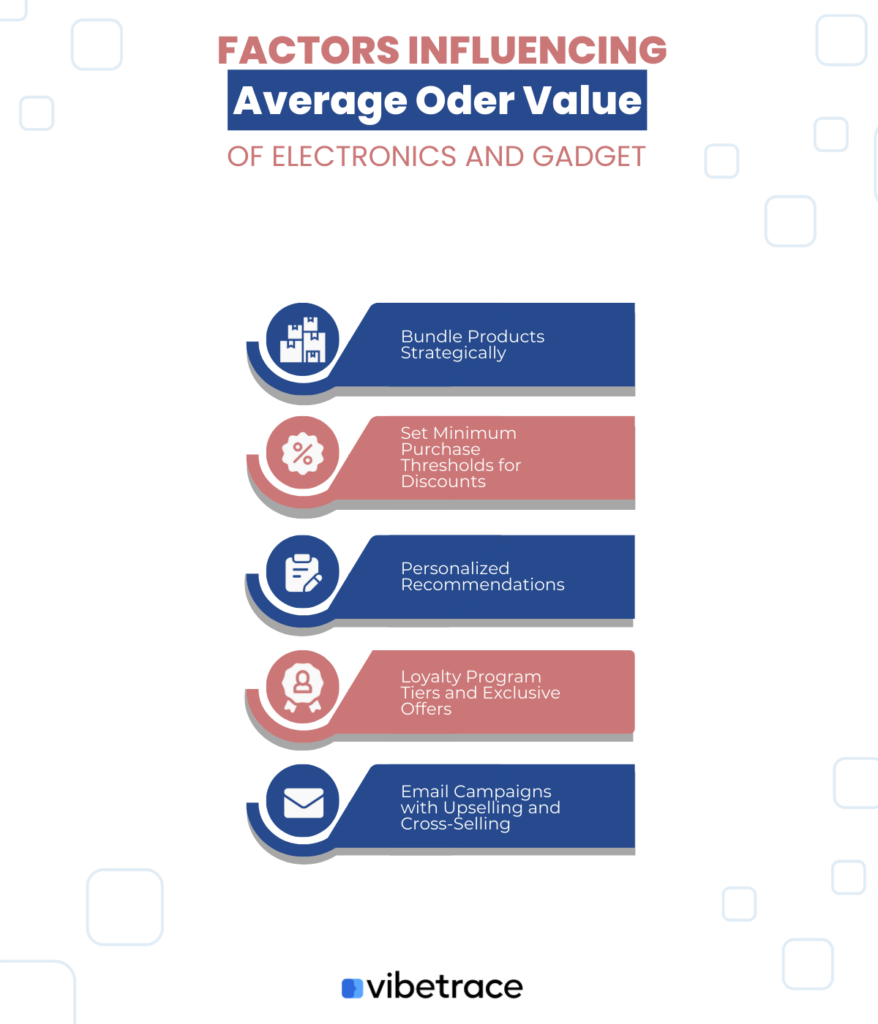 Bundle Products Strategically
It is no secret that electronic and gadget devices are not that cheap. Considering the convenience and enjoyment it provides, it cannot be denied that some customers can only afford or save for one unit at a time.
In this sense, you can still cater to them and entice them to make an adjustment with their purchase by offering bundle deals to increase your AOV.
To give you a clear example, try offering bundle discounts and complementary products together, such as laptops and headsets and tablets and keyboards.
This strategy will not only boost your sales or increase your AOV, but it can also help you clear out inventory to give space to the latest models.
Set Minimum Purchase Thresholds for Discounts
Discounts are one of the most notable and useful strategies used in many industries. Some customers can be easily persuaded when they are offered a great deal.
If you set a minimum amount of purchase to be eligible for a discount, customers may be encouraged to reach that threshold, therefore increasing profitability, AOV, and customer satisfaction.
Personalized Recommendations
Some customers are a bit indecisive, and those are the ones that need a little push. Try making personalized recommendations for them. You may use customer data information based on their past purchases, added to cart items, searched items, and inquired about units.
If you do this effectively, you might be the one who makes them realize what they want, which will result in added revenue and increased AOV as well.
Loyalty Program Tiers and Exclusive Offers
It is always a good idea to give incentives to your loyal customers in order for them to feel valued and appreciated. Furthermore, this might attract and encourage other potential buyers to switch to or try your store.
Offer them discounts and freebies or host an event or activity that they can attend or participate in. You can also plug in your products and put up pop-up booths offering limited and exclusive offers.
Email Campaigns with Upselling and Cross-Selling
Other ways of attracting buyers and making your online presence known include maximizing the use of email campaigns to promote and sell products that match your customer's interests.
You can either try offering more expensive or upgraded products or offering complementary products that are fit to be paired with the ones they already purchased.
Conclusion
Average order value is a must track metric that every business must consider. With the proper implementation of the right strategies, you can increase your business AOV and enjoy extra income from your growing store.  
One of the best strategy we recommend is the use of email marketing, so if you are planning to start your email marketing journey, then you need a reliable software that can have an extra feature that enables you to track important metrics such as Vibetrace!
Learn more about what we can offer, and maybe this is you time to begin your email marketing journey with us!