If you're anything like me, you get overwhelmed with the sheer number of emails in your inbox on a daily basis.
It's hard to know which emails are worth reading and which ones can be deleted without a second thought.
In an effort to reduce the amount of email clutter, I've started relying on newsletters as a way to stay up-to-date on my favorite topics. But not just any old newsletter will do – I want one that is well-crafted and engaging.
So, if you're looking to create a successful newsletter, read on!
I'll share some tips that have helped me make my newsletters shine.
What exactly is an email newsletter, why do you need one?
A newsletter is a type of letter that contains news.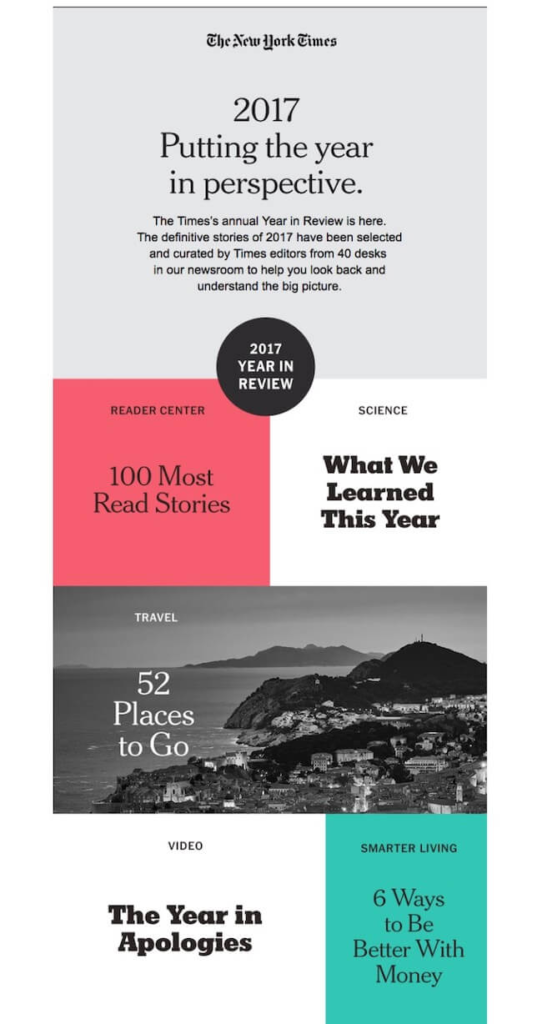 An email newsletter, in a more sophisticated sense, is a form of email used in email marketing campaigns.
It keeps your subscribers up to date on the latest information (news, blogs, product reviews, announcements, and other such items) on your website.
What is a newsletter?
It is a method of keeping the audience informed. It's a marketing tactic to send an email to a group of email recipients.
You can always keep recipients interested and wanting more with the help of newsletters.
It may also include a push-button for people to perform a certain activity, such as clicking a button to enter a giveaway or other similar tasks.
They're great because they make it easy for clients to keep in touch with you and also because they give you a chance to interact with them, which helps build trust.
Need help with your Email Marketing?
We offer managed services. Let's see how can we help you
Not convinced yet? Here are some statistics:
31% of B2B marketers say email newsletters are the best way to nurture leads.
The average open rate for email newsletters across all industries is 21.33% according to a massive study conducted by Mailchimp.
81% of B2B marketers say their most used form of content marketing is email newsletters.
Read more email statistics for email clients
How to create a results-oriented newsletter
In this article, we will take you through the steps on how to create an effective email newsletter.

A successful result-based e-newsletter should have a few characteristics that help it stand out from other less interesting emails:
This includes being clear about what your clients or customers can expect from reading each issue;
using eye-catching headlines like "This Week in Innovation" which are sure attract people's attention straight away because they want ideas for their innovation projects ASAP!
It also helps if there is some sort of incentive – whether it's discount codes off future purchases/free gifts given at random intervals etc.;
sharing knowledge by including content such as blogs posts within articles related specifically.
Do you like this article?
Join Mary and the Marketing Automation dedicated newsletter!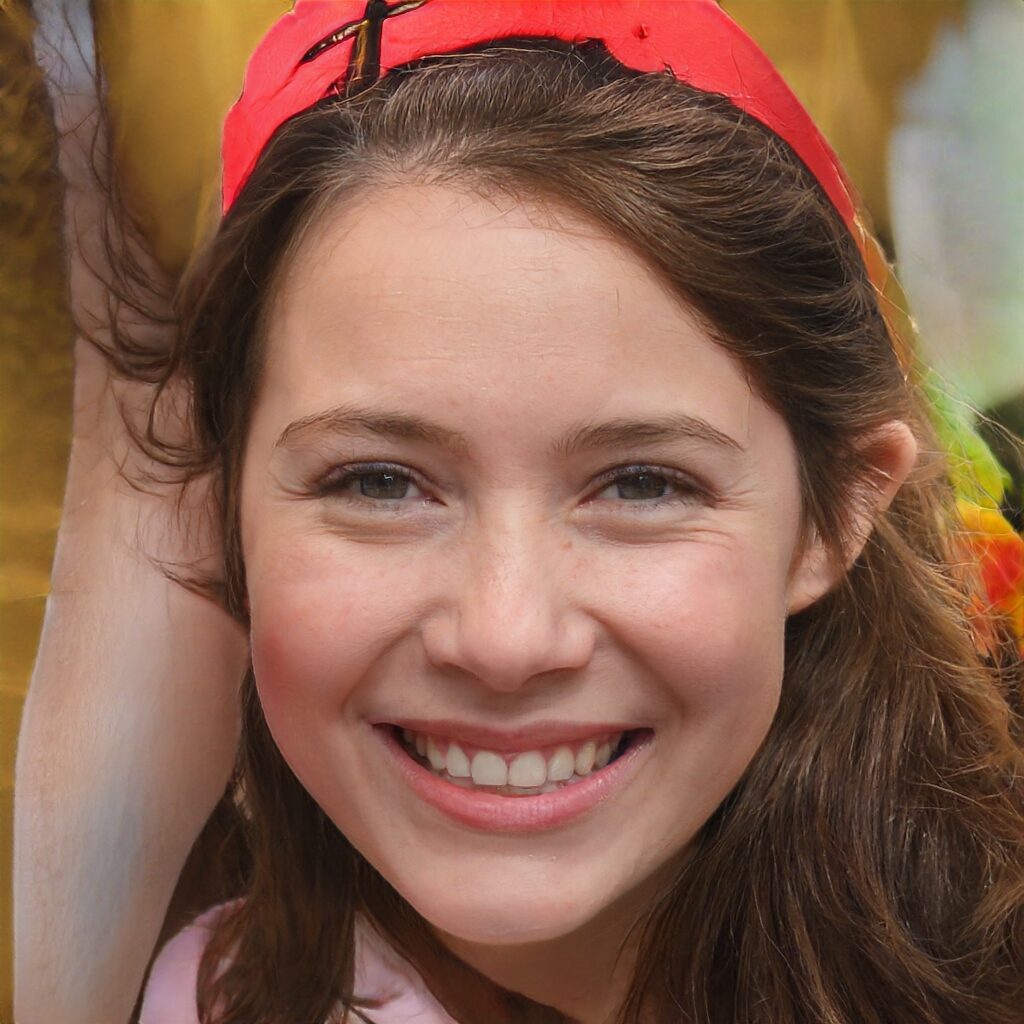 Stay connected to what's really important to optimize your digital revenues.
By clicking the button, you accept our Terms & Conditions. Also you will need to confirm your email address.
1. Choose an email marketing tool that fits best for your company
First and foremost: It is a method of keeping the audience informed.that is appropriate for your finances, objectives, and technical abilities.
The company you work for is unique, which means that there isn't one email marketing tool out on the market today to suit your needs. If this sounds too difficult then take a look at our list of best-suited programs below!
Vibetrace Email Marketing > best for ecommerce
Moosend
Benchmark
SendInBlue
Sender.net
Stripo
GetResponse
Mailjet
Pabbly Email Marketing
Mailchimp
again Vibetrace
And many more, of course! Make sure you pay great attention to which you choose, in terms of prices, features and anything you need from it.
2. Figure out your main objective
Is the purpose of your email to increase visitors to your blog? Or help you create leads? Obtain more email addresses? Send visitors to your website?
Or do you want to promote new products and services? Determine your aim and allow the rest of your decisions to flow from it.
You should also note some key performance indicators for each of your goals.
Keep in mind that it's not just about how many people opened the email, but rather tied more closely with overall business success and what matters most on a monthly basis.
Which means there are other numbers that could give you better insights into whether or not this newsletter is performing well!
For example, The open rate gives an indication as to whether our newsletters were successful at reaching target audiences; however, we care much more deeply when considering things like total opens per subscriber versus the number who clicked through from one specific source (such as Facebook).
3. Choose your template and personalize it
It's important to have a well-thought-out design strategy for your newsletter. Without one, it won't matter how compelling content is because of its lack of style and appeal!
Also, personalize it in your way, or if you don't know how to, there are people that can do it for you at an accessible price.
Pay attention to these things when choosing your template and personalizing it:
It's simple to navigate on.
Provides a clear call to action.
The reader is drawn in.
Subscribers are directed to your website's conversion landing pages.
It's responsive on mobile devices
The following are essential components of an eye-catching newsletter:
Headers: Choose a header that matches your brand and encourages your readers to keep reading.
Logos: The identifying logo of your organization reminds readers of who brought them this amazing content.
Imagery: The color palette, pictures, graphics, and other images, whether vivid and strong or classic and restrained, are determined by your brand.
Structure and layout: Use subheadings and bullet points to help readers quickly traverse the text and respond to any CTAs.
4. Make a content strategy
Personalize as much of your organization's content as feasible. Use your customer customer database information to support you with this process, and include the following:
Each subscriber should be addressed by name.
Stick to subjects that are extremely important to your readers.
Offer tips and views on certain areas of interest.
Keep customers up to date with your advanced knowledge of the latest industry news and trends.
Use dynamic features, such as a puzzle or quiz, to entertain readers and encourage them to click through.
include product recommendations, especially if you are an ecommerce business
5. Keep it simple and catchy
We're constantly working, and we're all spending less and less time browsing through our email inbox.
Because your readers will spend less time reading an email than they will be reading a blog post or a white paper, they must understand the purpose of your newsletter as soon as they open it – make the content clear and straightforward.
The readability of engaging newsletters is dependent on their simplicity.
However, you can also pique your readers' interest by keeping your writing succinct and eye – catching.
6. Time it well
When it comes to newsletters, timing is important, and you need a smart drop schedule to master the art of digital marketing.
The timing of your newspaper's release is directly tied to its open and click-through rates. When deciding whether to send out a newsletter, many aspects come into play.
According to numerous studies, Tuesday and Thursday are the greatest days of the week to plan your emails. You can also send them on Wednesday if you want to avoid competition.
Once you've determined what works best for your company, stick to a consistent plan and select a target time range from this list:
6 a.m. to 8 a.m.
10 a.m. to 11 a.m.
12 p.m. to 2 p.m.
6 p.m. to 9 p.m.
Use a solution like vibetrace that informs you when it's the best time to send newsletters based on customer behaviour.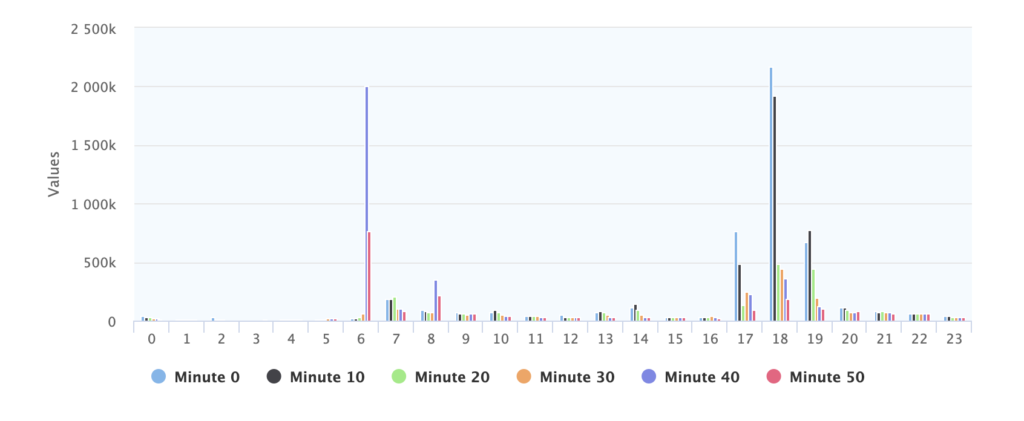 7. Include user-generated content

As the world becomes more connected, brands have a new opportunity to connect with their customers.
Email is an ideal platform for reaching out and staying top-of mind because it's customizable within certain guidelines set by sender or recipient settings (i.e., size limit).
Add user generated content in your newsletters so you can offer something unique that they won't find anywhere else!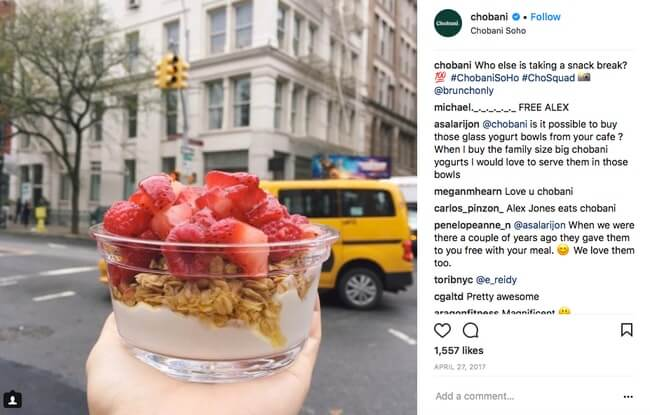 To make your newsletter more engaging, shift the attention away from your organization and toward your users, audience, and even workers.
Consider adding information from your community, such as comments, highlights of fascinating cases of product use, or answers to frequently asked social media questions.
Need help with ecommerce data?
Our CDP allows for very powerful metrics to be tracked.
8. Create effective landing pages
Don't underestimate the value of your landing page when determining how to create a decent email newsletter. You want visitors to your website to be eager to enter your company's sales funnel.
With a few basic ideas, you can develop a marketing strategy that does an excellent job of guiding visitors down a predetermined path, allowing your firm to reap the greatest rewards from your marketing efforts.
To develop great landing pages, consider the following ideas:
Match your offer to your target audience.
Create an enticing headline.
Match your ad wording to your headline.
Provide prospects with enough information to make an informed decision.
Make an emotional appeal to your reader.
Respond to specific client concerns.
Create a compelling CTA.
Request as little information as possible.
Value should be communicated.
Include elements of trust, such as testimonials and third-party certifications.
9. Include third-party content
Your newsletter does not always have to be about your business.
Incorporating material from industry thought leaders or influencers is a wonderful strategy to associate your business with professionals.
To make your newsletters more entertaining, try inserting quotations, tweets, or links to content from your partners or favorite brands.
"Look for other persons or businesses who operate newsletters with a similar target demographic and reach out to them to promote your newsletter," says one expert. If your readership is large enough, you can reciprocate by promoting their company in your own newsletter."
10. You can try and connect to trending topics or events
Depending on the nature of your newsletter, you may want to relate your material to current events or popular subjects.
Marketers frequently want to be up to date on the current trends, so providing your own perspective on them can be an effective approach to incorporate your brand into the debate.
Are you looking for a way to jazz up your email newsletter? If so, you may want to consider connecting it to trending topics or events. This can help to engage your readers and boost viewership numbers.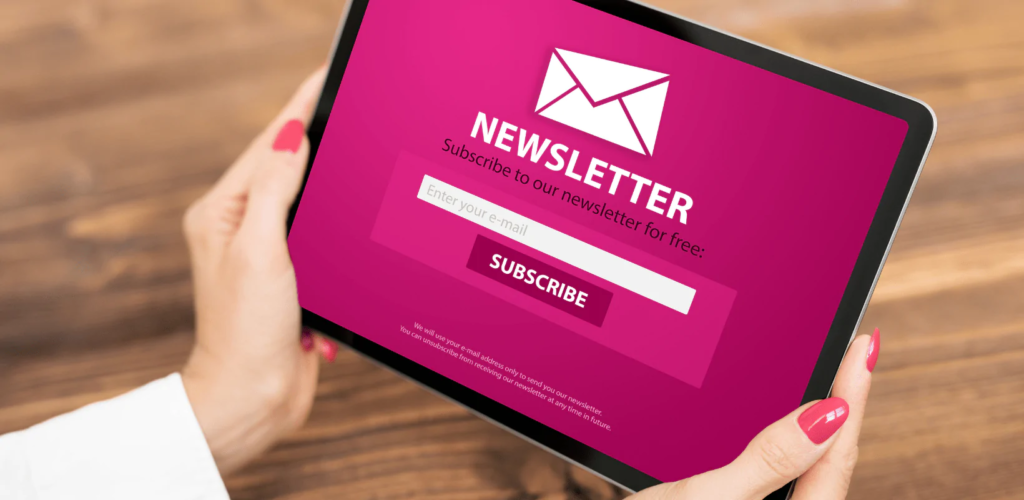 11. Test your E-Newsletter out before delivery
The purpose of e-newsletters is to pique your visitors' curiosity and turn them into paying clients. The best way to create effective email marketing is to test them repeatedly.
Even a minor adjustment, such as a new headline, can have a significant impact on the success of your publication.
Putting all of your material through the wringer, from emails to landing pages, guarantees that what you put out there works as hard as you do.
So keep refining and polishing until you have solid proof that it works as you expected. Use the following tests to see how well one technique outperforms another:
Versions A and B: Compare how changing one variable, such as the day it drops or including "free" in the subject line, might enhance your results.
Split testing: Another method is to divide your email lists into two or more distinct groups and evaluate which grouping responds best to your content.
Multivariate: Another marketing strategy that uses statistical hypothesis testing to find which combinations of elements perform best is variable swapping.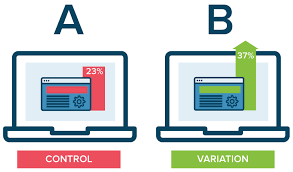 Now that you know…
Creating effective email newsletters is an essential component of your email and overall marketing strategy.
Using the procedures outlined above, you will be able to design a winning email newsletter that will assist you in converting more leads and growing your business.
Starting an email newsletter allows you to turn website visitors into subscribers. Once they sign up for your email newsletter, you'll be able to stay in touch with them and entice them to return to your website.
Looking for white label solution?
See benefits of our white label marketing automation platform
Take a look at the following data to see how effective creating a newsletter can be:
Click-through rates: Newsletters generate higher clicks on average, at 6.05 percent
Larger demographic: Email has the broadest user base of any age group.
Promotions: Approximately 60% of consumers subscribe to an email list for promotional messaging
Conversion rates: Once again, 60% of consumers made a purchase as a result of a message in an email newsletter.
It is a top priority: More over 55% of people check their email before getting out of bed.
What's one of the most important aspects to your email and marketing strategy? Your newsletter. With the steps we've outlined above, you'll be sure to create a winning email newsletter that will help you convert more leads and grow your business.
Checkout a digest of expert advice.
Did you find this guide effective? Let us know in the comments down below. Share your thoughts and questions with us, we'd love to hear from you! Also, don't forget to check latest blogposts and learn more about Email Marketing.