We must agree that Marketing Automation is one of the handiest tools to have around, especially in your Ecommerce business. But why? And how do you choose the perfect solution from all of the available options?
Well, we are here today to discuss what to look for when choosing such a solution. At the end of this blog, we hope that you will understand the concept and get the help you need to make a decision that is suitable for your business.
But why do we recommend you to use Marketing Automation for your eCommerce business?
Marketing Automation is software that is meant to execute your marketing tasks automatically, such as sending emails, collecting data, growing your database, social media posting, and even ad campaigns.
Basically, by using such software, you can provide a more personalized and diverse experience for your customers. So, its job is to make your marketing tasks much easier. It has its advantages and disadvantages, but it is worth trying, and that's why we are here to help you choose the right one for you.
Looking for White Label Marketing Solution?
See benefits of our White Label Marketing Automation Platform and how it can help your business!
What to keep in mind when choosing a Marketing Automation Platform
It may seem difficult to make a perfect choice, especially when you have so many options. That's why we made a shortlist of what aspects you should consider when choosing yours.
User Interface
As unbelievable as it seems, most of the platforms will claim that their platform is easy-to-use and you wouldn't have a hard time understanding it. But is it for real though?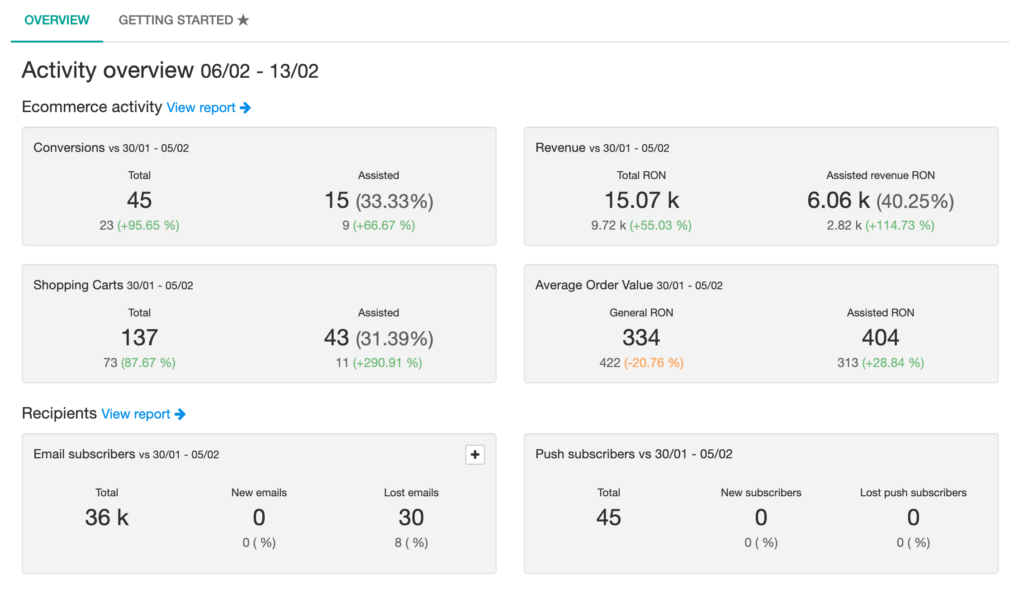 Our hint on this is to always ask for demos or explanatory videos. It will make your job much easier.
After testing important features of the platform, ask yourself:
Did you find it difficult to do simple tasks? Try out the basic stuff, such as sending an email or accessing the analytics.
Is everything concrete? From understanding the titles to having contextual information about every detail, this has to be one of the most important aspects.
Did you have a hard time finishing a task that usually takes minutes? If your answer is yes, then it actually would slow down your process, which is not a good thing in this situation.
Our hint when jumping into a new platform is to always test first before choosing a platform. Depending on what priorities your Ecommerce Business has, rather than starting new campaigns or fulfilling online orders, the platform you choose has to make your job easier, not harder.
Platform's features
We may agree that knowing your needs it's the most important thing when researching for a Marketing Automation Solution.
If you have your wants and needs sorted, it would be way easier to determine if you found the right platform.
In order to choose your option, keep in mind:
Does the platform have all the features you are looking for? Keep in mind that you are the one that makes the right decision. We suggest making a list before you start doing your research. Knowing what is best for your business is one of the most important steps.
Is there a native integration between the system and your existing technologies? This will make connecting and transferring data between your existing platforms much easier.
As an eCommerce company, you may have your online shop on a different platform, such as Shopify. If this is the case, it's essential to make sure your shop natively integrates with your new marketing automation platform.
Customer support
When trying an unfamiliar software, the main concern that flows in people's minds is "Am I going to receive the technical support that I need?". It is a valid question, especially when knowing that technology is squishy and may break or things wouldn't always work properly.
That's why having extra help is always welcomed. But the thing is, what type of technical support does the software provide and how available is it for the customers.
The main questions might be:
What type of support can you receive? The most typical methods include phone support, email, and live chat. Being able to communicate with a real person (rather than a chatbot) can assist you in resolving certain problems.
Are you receiving answers in a short time? Sometimes support is available 24 hours a day, but other times you may have to wait 24 hours.
Is there anything else you can do if customer service is unavailable? It's possible that customer service isn't an option, that it requires an additional price you can't afford, or that it just isn't available 24 hours a day, seven days a week. In such circumstances, community forums or online documentation might help to fill the gaps.
If you have hard times figuring out an issue, this has to be a priority for you when searching for a MAP (Marketing Automation Platform).
Learning Resources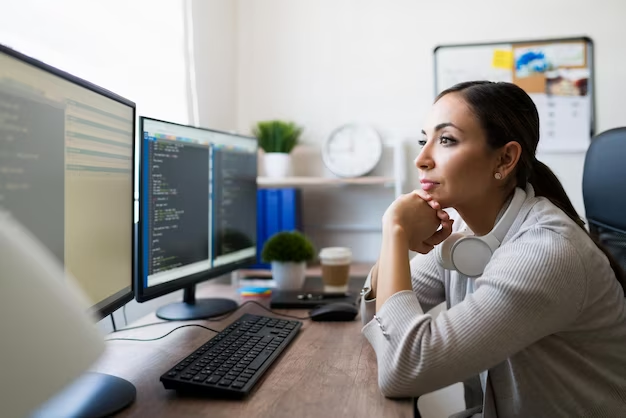 Having online resources available when purchasing a new marketing automation solution might help you get the most out of your new system. Some platforms provide instructions, how-to videos, and even webinars to assist you in learning how to utilize the product.
You can always find our Learning Resources here
This way, you will always have access to all types of information you need, in case you have a hard time understanding some minor details about the chosen platform.
When being put in front of the new resources, you may ask:
What will you learn from these resources? Some may be simple video walkthroughs of how to get started with the platform, while others may be entire study programs with certificates.
How do you gain access to these resources? Most are free and easy to find online, but this is not always the case.
Are these resources updated? You should ensure that your resources are suitable to the marketing automation platform you are purchasing at the time.
Userbase & Community
Although the best platform for your eCommerce business is determined by your company's specific demands and goals, you'll want to take a look and see how other users of the tool are making the most out of it.
Try finding "try-out" videos, case studies, or testimonials of people that used or are currently using the platform you are interested in. You can try and find outside reviews such as G2's Marketing Automation Software Comparison. G2 is a reliable source that promotes peer reviews and star ratings for business items.
Most of us may find in the position to ask questions like:
How many businesses or people, in general, are using this platform? Most of the time, a great marketing automation platform is determined by its popularity.
Is the platform mostly used by B2B or B2C/eCommerce businesses? Some platforms focus more on B2B companies, while others are way better for eCommerce.
Pricing
Pricing schemes differ from platform to platform, although most have a fixed price per interaction. When considering the cost for various platforms, consider the following:
What is the platform's starting fee, and how many contacts can you have? Because eCommerce companies typically have larger databases, be sure you understand how much you may be charged.
How fast could your contact database grow? Use historical data to determine how quickly your database has grown. This can give you an idea of how much you may have to pay in the future.
What characteristics or benefits have an impact on pricing? If you don't require specific features, you may be able to get a lower pricing or a cheaper version of the platform.
Vibetrace Marketing Automation pricing is fair, usage-based
As a general rule, the simpler and more transparent a company's pricing structure is, the better. Getting on the phone with a sales representative can also be a faster approach to determine the pricing based on the size of your database, the features you require, and the goals you've established for your organization.
Set-up and Onboarding
There's little doubt that once you've purchased your new marketing automation platform, you'll require some assistance getting it up and operating. However, the level of assistance provided differs between platforms.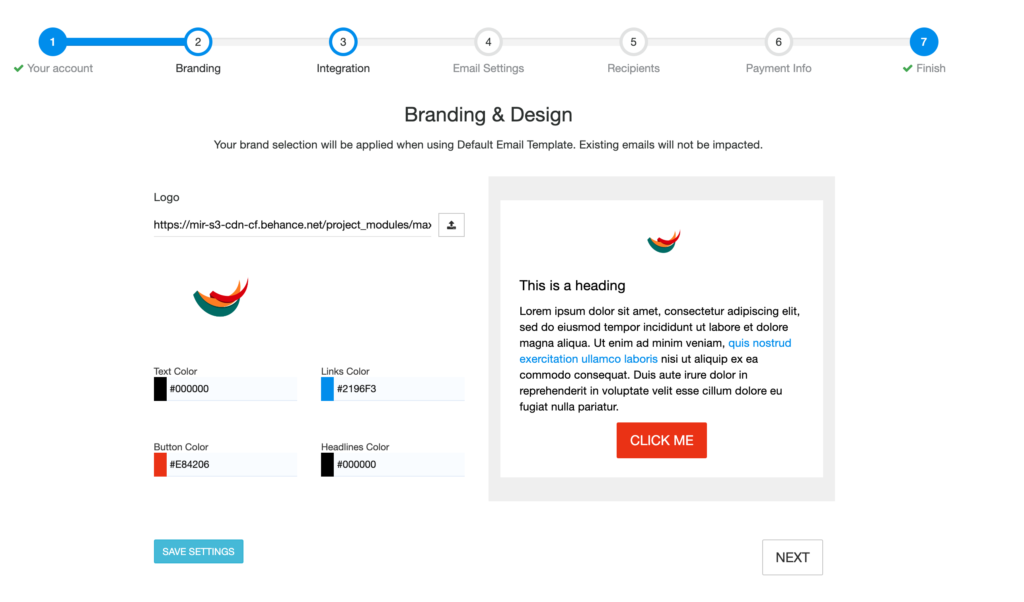 When investigating a platform's setup and onboarding process, consider the following:
Is there a set-up and onboarding fee, and how much does it cost? Some platforms require a setup fee that can run from hundreds to thousands of dollars.
Is the process carried out remotely, or will someone be present to guide you?
Are you in the process of switching from one system to another? If this is the case, additional assistance may be required to ensure that all contact info is correctly carried across.
In the end, keep in mind eCommerce businesses typically have larger databases that scale quickly, so be sure you're picking a platform that will also help you in the future.
In order to pick the best Marketing Automation Solution for your business, try implementing all the steps we discussed today, and you will, for sure, find the best option for you.
You must understand what is the dream platform for your business and how can you fulfill your marketing goals.