The E-commerce industry has shown significant growth over the years and currently has a valuation of $5.5 trillion.
Thanks to the plethora of industries spread across unique markets, the selling and purchasing of products through e-commerce platforms offer customers the opportunity to get what they want from the comfort of their homes.
A major reason for this success is that ecommerce allows you to automate a lot of tasks.
This is where platforms have capitalized many behavioral data to understand customer actions, leading to the introduction of automation tools, settings, and features that provide a remarkable user experience and help businesses influence customers seamlessly.
According to Marketo: 76% of marketers that implement marketing automation see a positive ROI within a year, while 44% of them see a return within just six months.
This speaks volumes on the importance of workflows for Marketing automation in E- commerce.
Today, you have automation to manage every aspect of your e-commerce business.
Say, you want to filter customers based on a product they have purchased in the past.
While you can do this manually, a simple automation will save you from many exhausting hours of staring at the screen, and time by completing the task within a minute. Hence, invest more time into other aspects of your business.
So, what are the marketing automations in E-commerce?
Well, there are many automations you can implement.
Every-so-often, people get confused by the sheer number of options at their disposal.
But don't worry because you are in the right place.
In this article, we'll discuss the must-have workflows for Marketing automation in E- commerce to help you generate maximum results.
Let's get started…
What is E-commerce automation?
E-commerce isn't just about selling products, packing boxes and talking with customers
While it appears so at the surface, there are many moving elements that are fundamental to a successful e-commerce brand.
For instance, you need to manage departments like marketing, inventory, orders, campaigns and take care of shipping, customer reviews, track performance and more.
Let's be honest, managing all these elements isn't simple, even with teams.
This Is because most of the processes involve repetition which takes an awful amount of time, and requires precision to observe, collect, and analyze mountains of data to draw useful conclusions.
What if there was a way to manage every aspect of your e-commerce while drinking your evening tea?
Thankfully, workflows for Marketing automation in E-commerce make this possible.
E-commerce marketing automation are workflows/tools that help optimize and automate manually executed actions.
With the proper tools you can automate actions like sending emails, nurturing leads, posting to social media, pushing-notifications, generating analytics and more.
What are the benefits of automation workflows in E-commerce?
Automating e-commerce processes benefits you in many ways.
Hence, before discussing various automations, let's first understand how they help you save time, resources and optimize your workflows.
Improve efficiency to save time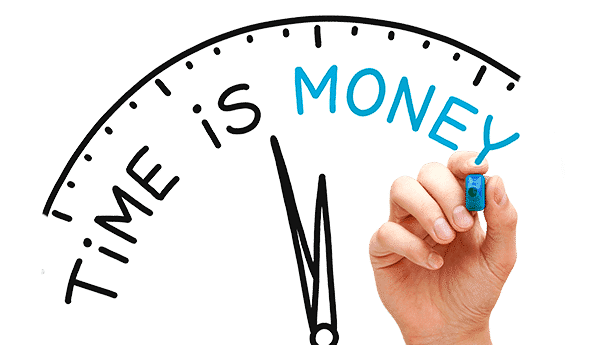 Running an e-commerce brand isn't simple. You are always busy taking care of something, and time is your greatest resource.
Hence, it's only natural to want to complete processes quickly to invest time on the more critical aspects of your business.
This is where things get tricky.
Well, most e-commerce processes involve repetition of a task that creates bottlenecks in your operations.
For instance, to track the performance of your emails, you need to segment and create reports from data such as open rates, click rates, customer name, etc.
You may also need to send retargeting emails and print order labels.
Imagine doing this for 1000s of customers. This'll not only exhaust you, but take a lot of time.
Thankfully, you can use automation to complete all such tasks in significantly less time and hence open up those bottlenecks to improve your efficiency.
Get precise results

E-commerce businesses process a massive amount of data every minute to manage order details, inventory numbers, customer information and more.
Consider the previous example of tracking email performance for 1000s of customers.
While you can do this manually, there is always the risk of making errors even with complete focus.
What if you record incorrect data for 50 customers or mess up while calculating open rates of a mail?
Such mistakes, although unintentional, cause inconvenience to your teams and require you to put in more hours to correct them.
This Is where you can execute a few simple automated workflows to get precise results in less time.
Simplify complex processes

Every-so-often, there are complex processes involving a series of steps.
These processes require your undivided attention, time, and help from others.
For instance, Say you are managing product returns.
This means understanding situations, interacting with customers, approving the returns, starting the return-process and more.
With automation, you can simplify many such complex processes which not only saves time but gets things done effortlessly.
Increase productivity
Workflows for Marketing automation in E-commerce help you get the most from your workers.
By automating complex and repetitive processes, your workers can focus on other things.
For instance, you can assign a team to design a new product or complete user research on a new feature.
Not only does this increase productivity but also allows you to grow by many folds.
Well, if you need, you can also cut some workforce to save budgets.
Must-have automation workflows in E-commerce
Well, now you know the benefits of using automation tools in e-commerce.
These tools save time, human resources, improve productivity and simplify complex processes.
Let's now discuss some must-have workflows for Marketing automation in E-commerce.
Customer Segmentation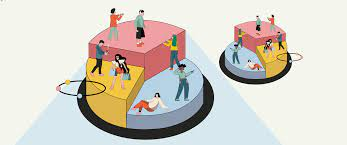 E-commerce businesses generate results by targeting customers at unique stages of the buyer's journey.
For instance, a user who knows nothing about your brand is in the awareness stage. Hence, you need to target such customers with educating Ads and content.
Similarly, customers at the final stage of the journey require the last push to purchase products. You can offer a coupon code or re-target them.
A major part of this depends on collecting customer data and segmenting them from a large pool based on demographics, product preferences, online behaviors, browsing history, and past purchases.
You can use automation to segment your customers easily.
This is where Vibetrace's Customer Data Platform comes in.
Not only does it automatically collect customer's profile, transactional, and events data such as carts, website search and campaign response but also lets you segment the audience by location, subscription status, interaction with marketing campaigns, specific page visits, order history and more.
Email marketing automation
According to a statistic: Sending targeted emails using marketing automation software can drive 18 times more revenue than general, irrelevant email blasts.
Another statistic states: Every day, 69% of carts get abandoned.
Email marketing is a critical part of all successful marketing campaigns.
Emails help you educate your customers, generate leads, and re-target customers who have previously interacted with your products.
But processing data of 1000s of users in your email list and creating personalized messages for them is one hell of a task.
This Is where you can automate your email marketing campaigns to get things done in no time.
It also makes sure you don't accidentally miss targeting a customer.
E-marketing automation saves you from exhausting hours by tying your e-store's analytics to your email marketing tool to target customers based on their interactions, liked items, past purchases and more.
Thankfully, you can use the email marketing automation software from Vibetrace to automatically send and personalize each email based on your subscriber's interests and behavior.
You can also recommend products based on the viewed/added/purchased items, recover abandoned carts, Upsell and cross-sell products and track metrics like:
Number of sent emails
Click-Through Rate
Spam, Bounce, Open Rate
Number of unsubscribed users
Revenue per email sent
Analytics automation
Measuring analytics from various customer interaction sources is fundamental to the success of your e-commerce business.
This is because analytics help you learn what's working and what's not.
Say, you introduce a new feature to your website.
By measuring the metrics on how users interact with this feature, you can make changes to improve the user experience.
But it's difficult because there are over 100s of sources you need to track to collect, and analyze tons of data every day.
Fortunately, you can automate this entire process using Vibetrace's analytics software.
It lets you find out what are the top viewed items, added cart items, wish-listed and purchased items.
With the software, you can track eCommerce funnel analytics to gain insights on clicks, Impressions, direct and assisted conversion rates.
Marketing personalisation
Each customer has unique demographics, pain points and interactions with your products.
This means you must cater personalized content, Ads and features to get the most out of your efforts, aka convert them into loyal customers.
A statistic states: 58% of marketers use marketing automation for upselling their customers.
By using automation, you can personalize customer behavior to deliver relevant efforts.
This Is where you can use Vibetrace's automation software products like product
recommendations, web push notifications and more.
With the product recommendation software, you can personalize the entire shopping experience by recommending specific products based on filters like: Other customers also viewed, related products to this product, most popular products in this category, similar shoppers also viewed and 25 more.
You can also recommend products based on email interactions and use web push notifications-based visitors' preferences or actions.
The best thing is Vibetrace works with popular email vendors like MailChimp and Amazon SES along with the retail's solution.
Facebook Ads automation
According to Facebook: You can reach 2.08 billion people through Ads.
Facebook is the largest social media platform in the world.
With 2.85 billion active users, it offers a plethora of opportunities to businesses to generate brand awareness, influence considerations and convert them.
But running successful advertising campaigns isn't simple.
It involves creating the best content, targeting and retargeting relevant customers, tracking analytics, the list goes on.
Well, thankfully, Vibetrace's Facebook Ads automation software helps you do everything to get results.
You can create Facebook campaigns in a few clicks and target audiences based on demographics, and behaviors, design single post or product carousels, and A/B test your campaigns.
The software also lets you schedule Facebook Ads, create remarketing campaigns and track analytics.
Loyalty Programs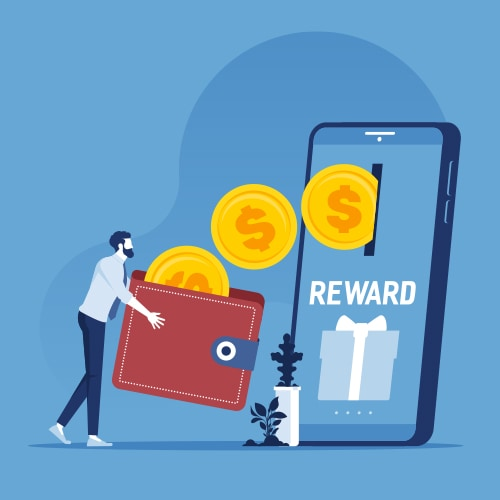 Loyalty Programs help retain customers by rewarding loyalty points to the existing customers.
These customers are critical to the success of an e-commerce business because they spread a good word-of-mouth and consistently generate revenue.
Well, according to a survey: Marketing automation users have seen an average of 34% increase in sales revenue.
Hence, it's critical to automate customer loyalty programs that help you execute conditions for customers to earn loyalty points.
For instance, you can send automatic rewards on their birthdays, anniversaries or when they spend a certain amount.
You can use Vibetrace's SMS campaigns and website PopUp maker to launch Lucky Wheels with prizes, send FREE delivery vouchers, use discount pop-ups and more.
Social media posting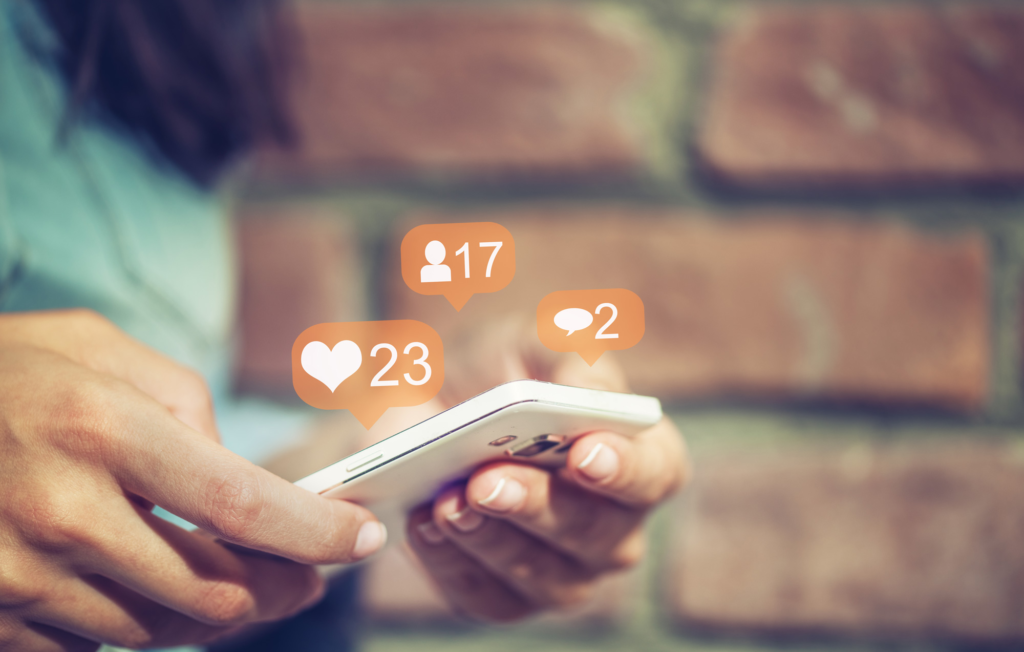 Automate Social Media posting with Vibetrace
Our platform allows you to automate product publishing on your Facebook page. Use algorithms like best products, top items by conversion rate and so on.
According to EmailMonday: 77 percent of marketers generate more leads, while 56 percent see higher conversion rates with marketing automation.
Marketing on social media platforms is one of the best ways to generate leads for businesses.
It involves using content to raise brand awareness and direct potential customers to your e-store.
But like other marketing processes, you need to put consistent efforts to generate results.
This Is where you can use unique automation workflows to schedule posts, engage with audiences, feature specific products, grow your email list and collect relevant user data to improve the user experience.
Conclusion
There you have it. Now, you know what marketing automation is and why it is crucial to the success of an e-commerce business. You also know the must-have workflows for Marketing automation in E-commerce. These automations do an incredible job in saving time, money, increasing efficiency, and productivity. I hope this article helps.