Local Switzerland Services
Email Marketing Automation in Switzerland
Are you looking for a local agency that provides email marketing services? Or software to manage your customer data?

We have physical presence in Switzerland so you can use our marketing automation platform & services right away.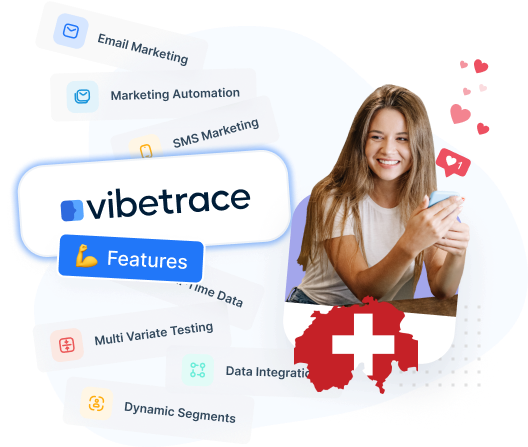 Email Marketing Automation agency in Switzerland
Ecommerce & Digital Business
Swiss based software to increase results by delivering full-stack marketing services
Lots of experience
You not only getting software. You are getting access to our experience in working with top 500 US companies.
We're not talking about sending newsletters. We create automation data & marketing strategies along the entire customer journey.
GDPR ready
Your data needs to stay safe. If you have sensitive data related to financial, health or related, then you are safe with us.
Let us show you how we deal with data governance and how we can make it work with existing systems.
Swiss Data Compliance
We handle all data using local providers and clouds with local presence.
We have a dedicated team with physical presence in Switzerland.
W
Multi Language Campaigns
A country that has 3 official languages deserves a tool that can deliver a marketing campaign in multiple languages
Part of the powerful data segmentation that we offer, sending different content based on user language is something we do.
Marketing Automation Provider
We use local Email Services or your existing Providers.
We work as an agency, so consultancy, implementation or development are part of our services that we can offer.
Also possible to deliver white label services.
Swiss Pricing
Importance of Marketing Automation in Switzerland
Multilingual Capabilities: Switzerland is a multilingual country with four official languages. Marketing automation can help businesses effectively manage multilingual campaigns, ensuring they reach all customer groups in the appropriate language.
Cost-Effective: By automating repetitive tasks, businesses tend to reduce operational costs while increasing productivity. Marketing Automation does that.
Data-Driven Decisions: Marketing automation provides comprehensive insights on customer behaviors and campaign performance, enabling businesses to make more informed, data-driven decisions.
Competitive Edge: With robust marketing automation, Swiss businesses can gain a significant advantage over competitors who have not yet adopted these forward-thinking strategies.
Top Advantages of Email Marketing for Swiss Businesses
Customized Solutions: We deliver customized solutions that cater specifically to retail, finance, and travel industries in Switzerland, tailored to business specific needs.
Swiss Data Compliance: Switzerland has stringent regulations around data security and privacy. We know that and comply with them.
Cost Effectiveness: You have potential huge cost savings through subscription pricing and reduced IT overhead compared to hiring local dedicated IT resources
User Training and Support: We can offer comprehensive training and ongoing support to your team. It ensures your business to seamlessly utilize our software to its full potential.
Local Support and Service: Our commitment to providing robust local support and services with experts that understand the Swiss market nuances. This can include support in local languages (German, French, Italian, English)
Integration with Local Systems: We have the ability to integrate with popular local systems in all sectors (banking, travel, insurance, ecommerce)
Agile and Scalable Solutions: We have an agile and scalable solution that can grow with your business without massive overheads.
Fast Implementation Time: One of the strengths of our solutions is the relatively fast implementation time compared to traditional software.
Email Marketing Services
Looking for best email marketing agencies in Switzerland?
Track customer actions: viewed pages, clicked CTA, traffic sources, other behavioral events
Identify users to build segments
Collect zero and first party data
Launch personalized campaigns based on visitor's needs
Marketing Automation for Swiss Retail
Benefit your business with Swiss based Marketing Automation
Increase Retantion with an omni channel approach to communication
Convert traffic into leads with behavioural forms, pop-ups, web-push notifications, and landing pages
Nurture prospects with personalized follow-ups and remarketing email campaigns based on behavior and profiling
Use product recommendations software to improve your agency marketing campaigns and abandoned carts
Launch A/B testing to find out the best offer
Best Marketing Automation Tools in Switzerland
Analyze customers' profiles and create segments by customer value, lifecycle activity, or engagement
Check your agency clients' website activity, events, products, categories, and brands performance
Track email marketing subscribe/unsubscribe rate, hard-bounce, spam, Open Rate, CTR
Improve marketing campaigns by analyzing its conversion rate, sales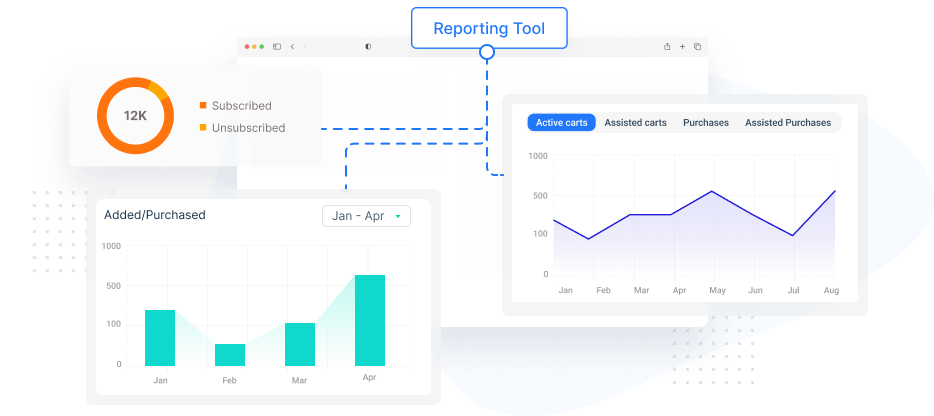 Marketing Automation Solution built for Smart Businesses in Switzerland
Retail & Ecommerce
Unlimited accounts for your agency, unlimited everything for your customers with an opportunity to manage all from one place
Financial Services
Modules and extensions for the most common CMS, with no branding
Travel & Leisure
Standard Events Integration with most popular e-Commerce platforms like PrestaShop, WooCommerce, but also support custom events tracking
Public Institutions & Services
Automate payments and invoicing using Braintree, PayPal, Also supporting custom pricing models.
Stop switching between marketing services.
Our white label platform provides all necessary tools for your digital agency
Email marketing automation
Personalized pop-ups and emails
Easy integration with most common ecommerce platforms: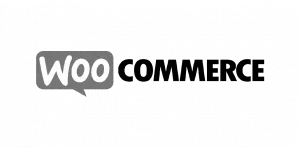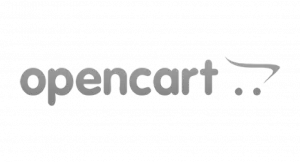 White label marketing automation platform for agencies – Frequently asked questions
Discover the Most Common Questions.
Learn how Vibetrace white label platform can boost your growth