Marketing Automation Features
Highest conversion rate channel for ecommerce retailers
Increase email metrics with personalization
Email retargeting to increase sales and recover carts
Easy to automate emails and newsletters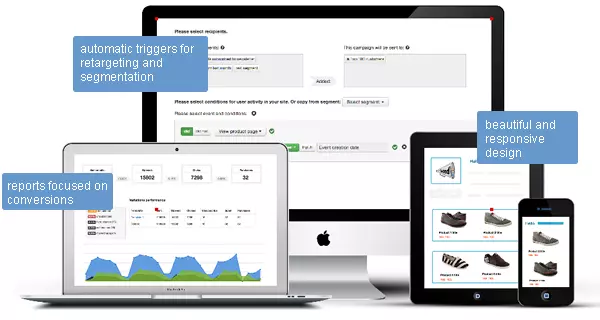 "Marketing channel with the highest conversion rate."
Email marketing should be a top priority to keep all your customers connected. The cheapest way to convert visitors to customers through personalized emails and retargeting campaigns.

Personalized newsletters
Easy to set-up and more relevant to your customers. Get increase in open and click rate while sending less newsletters. You get the tools to benefit from fully automated & personalized E-commerce email marketing campaigns. Based on every user profile, an email is filled with relevant products and sent in order to increase the probability of open, click and purchase.
Increased click rate by at least 10%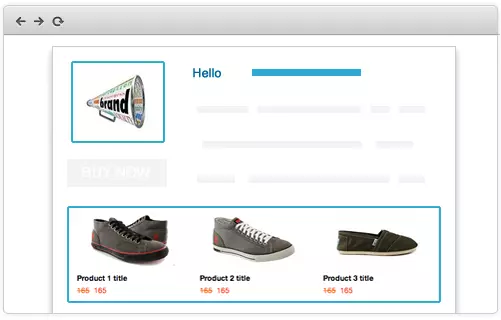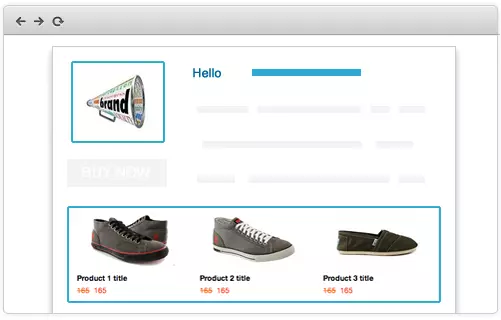 Behavioral email targeting
Vibetrace behavioral targeting service allows marketers to define highly targeted customer segments based on their activity, history and profile. Benefits of triggered emails:
Email retargeting for leaving visitors
Get reviews for products and service
Reactivate old customers with special offers
Loyalize customers with Birthday reminders or Season Greetings
Recover abandoned carts
Initiate customer satisfaction surveys
Up to 9% conversion rate per campaign
Cart abandonment recovery
More than 60% of carts are abandoned. Easy follow-up for recovery
Test everything to see which variation performs better
Sales are lost, even if those shoppers are very close to making the purchase. It is possible to increase conversion rate by 48% if you follow up with potential customers who abandoned the checkout process.
Recover more than 25% of abandoned carts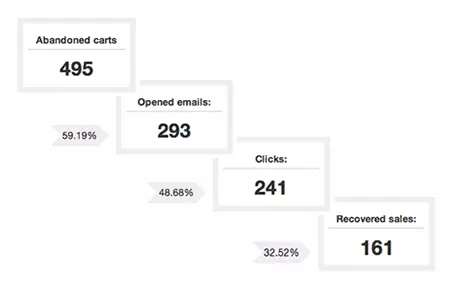 Want to increase sales from email?
Email conversion rate is more than double of average site conversion rate.