We are sure that you know how important are Email Lists for your Email Marketing Strategy to work properly and generate actions.
The only thing that stands in front of your success is the question: "How do I collect emails?".
Before you build your email list, keep in mind that it is very important to try and have a healthy email list, without having to buy one or keep emails that aren't available anymore.
So, keep reading if you want to see our innovative steps for growing your email list and tips for improving it for better conversion rates.
But firstly,
What is an email list?
and why do you need one for your Email Marketing Campaigns?
An email list is formed by a group of subscribers (visitors or customers) that are interested in your service or products and sign-up in order to hear more from your business.
The easiest way to grow your email list is when a new customer purchases from your website, but other than that, you have to find engaging ways to collect emails.
So, having an email list is important because is one of the main ways to communicate with your users and share your products, content, discounts, and updates easier.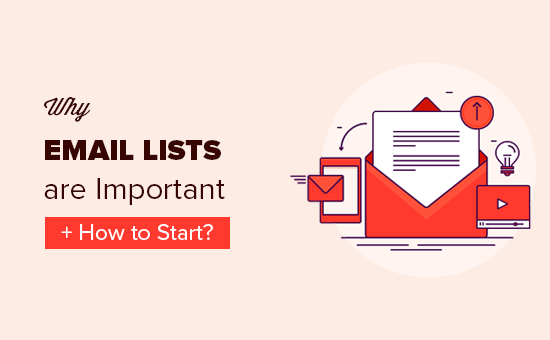 Statistics say that by email you are more likely to get 6x click-through rates than from Twitter, and also 40 times more effective on acquiring new customers than Facebook.
The easiest way to manage your email list is by investing in an Email Marketing Platform, having all the tools you need to help you with your campaigns, personalization, and segmentation.
That way, you can keep track of everything and analyze the results.
Need help growing your subscribers list?
We can help you increase customer retention with Customer Database and Marketing Automation services.
Growing your Email Lists has never been easier!
We are going to show you some interesting ways to grow your email list in no time. Collecting emails should be one of your main goals, so pay attention to our list of steps that should help you grow yours!
The main "helper" in collecting emails is your website, being the one that represents your business and where you display everything your business has to offer.
But other than that, there are many ways to craft a healthy email list, so let's see how you can do that. Keep reading and get to know some of the best ways in growing an email list!
1. Sign-Up forms through your entire website
People interact with your website for all kinds of stuff, so for that, you need to make sure and add a way that people can sign-up for your newsletter.
Especially on the homepage, but you can add them on your blog posts, your about page, or anywhere it seems logical, just don't overdo it.

Just make sure they are accessible and visible, but never exaggerate with them, we plan to gather attention, but not annoy the users.
2. Having CTA's (Call-to-Action) buttons
Yes, call-to-action buttons are one of the most effective ways to drive traffic.
In our situation, we can add CTA buttons in our blog posts in order to send people to a sign-up page, so that they can subscribe to our newsletter and receive updates from us about new content and products.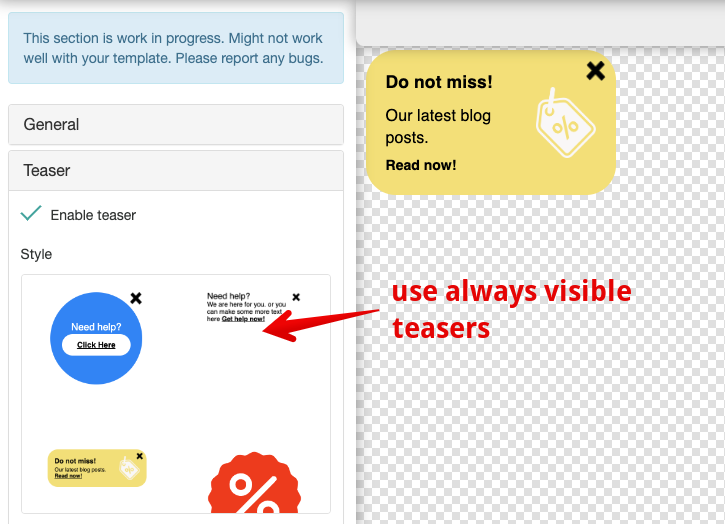 You can also use CTA buttons to send people to a preview of your lead magnet (free item or service that is given away to gather contact details) so that it would be easier to access it directly from your blog post.
Do you like this article?
Join Mary and the Marketing Automation dedicated newsletter!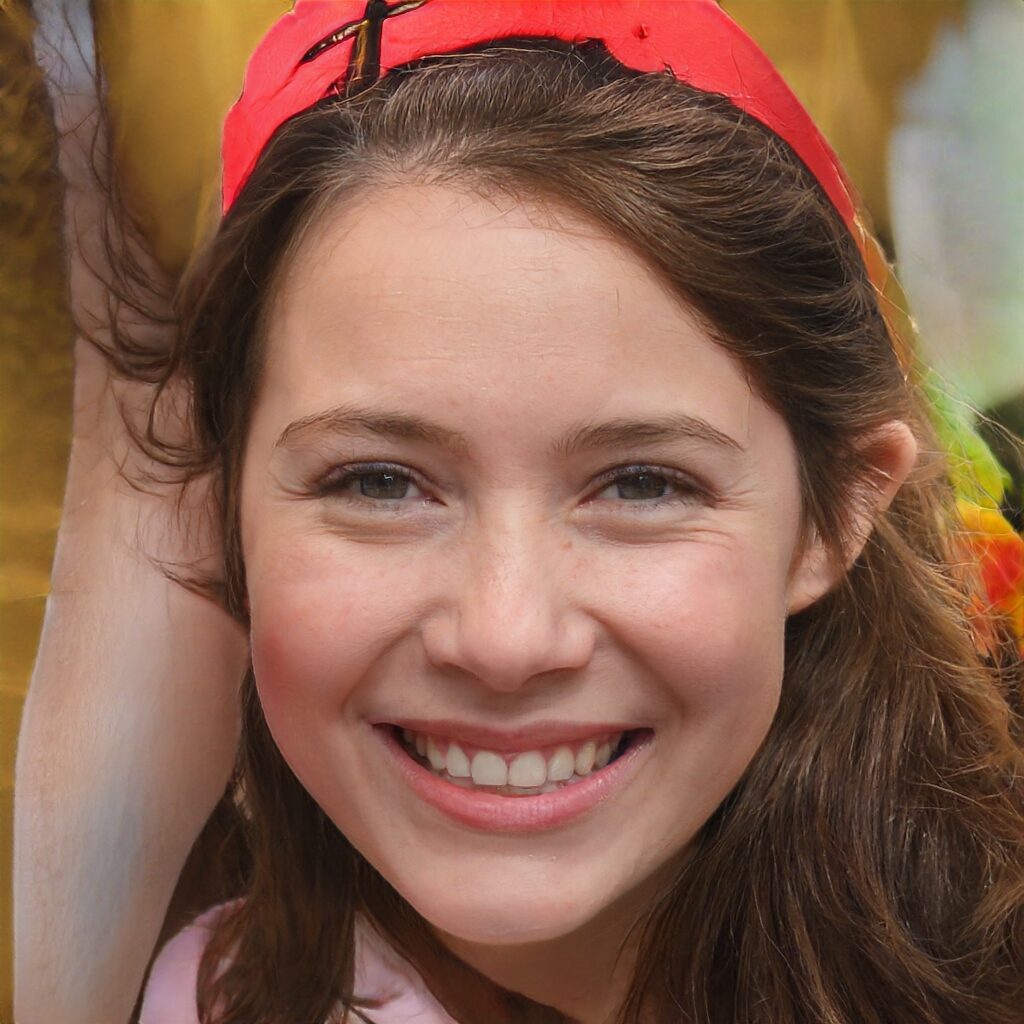 Stay connected to what's really important to optimize your digital revenues.
By clicking the button, you accept our Terms & Conditions. Also you will need to confirm your email address.
3. Announcement bars for lead magnets
Announcing things on your website should always be accessible, easy to view, and catchy.
Having an announcement bar on the top of your website to make your users aware of your lead magnets, or just to help them subscribe to your email list if they find your content relevant for them.
Most of the time, having information at the top of your website catches eyes easily, being one of the first things people see when they access it.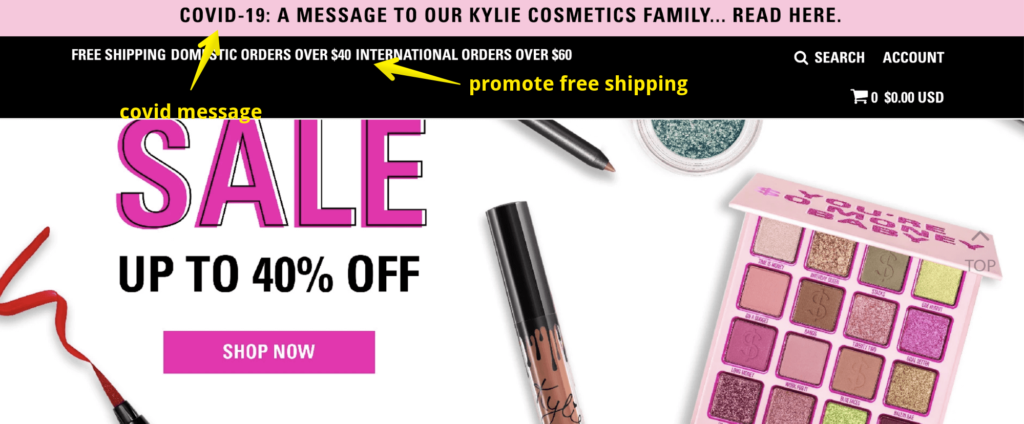 4. Pay attention to segmentation
Because most of the time, people that access your website may not be interested in the same things, you should definitely pay attention to your customers.
Being not on the same buyer's stage, or just interested in some things from your website should lead you to take proper measures.
Lead magnets should differ based on their interests and their buying stages, and also leads you to easier tracking of users' behaviors.
Also segmenting helps you with:
Growing your email lists faster
Sending targeted emails that would help your overall conversion rates
5. Offering exclusive discounts for holidays
Holidays are that time of the year where people usually make gifts, or just purchase things for themselves. It is one of the most favorable times of the year to grow your list. Here are some quick ways on how to do it:
offering exclusive coupon codes for the users that join your list
having limited-time products for the ones that sign-up
give people that subscribe to your email early access to your holiday products
festive giveaways for subscribed users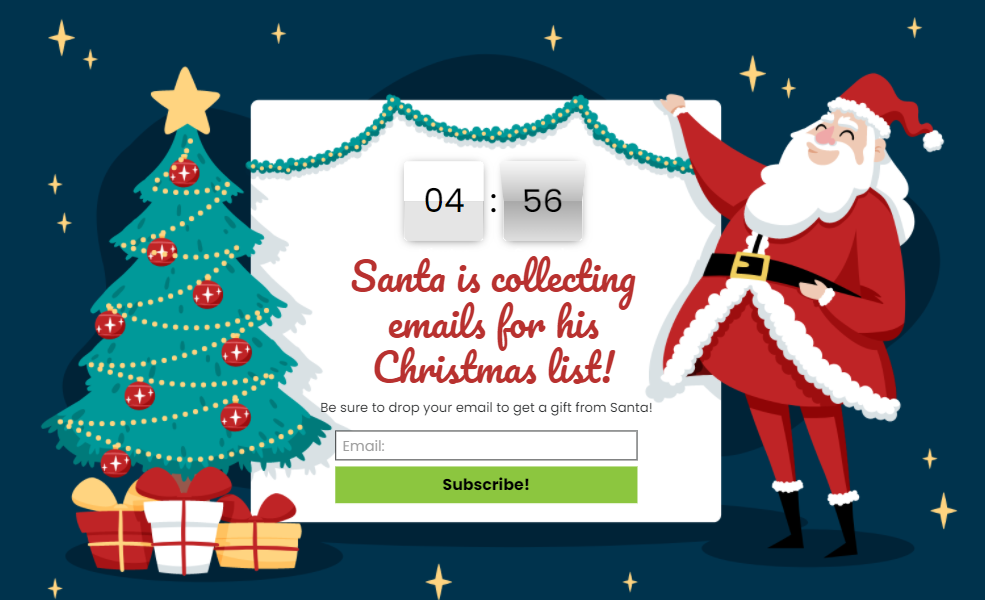 6. Exit intent pop-ups
Being one of many useful marketing tactics, proven to grow conversion rates from 3.09%, up to 10%, exit intent pop-ups are considered very practical, giving people the chance to subscribe before exiting your website.
The pop-up could also include a lot of other things, other than subscribing. They would look something like this:
Offering a discount code or coupon
Free eBooks or guides for your products
Encouraging visitors to read reviews or watch testimonials
Asking visitors to complete a survey or leave a comment about their experience
Directing them to a new site tool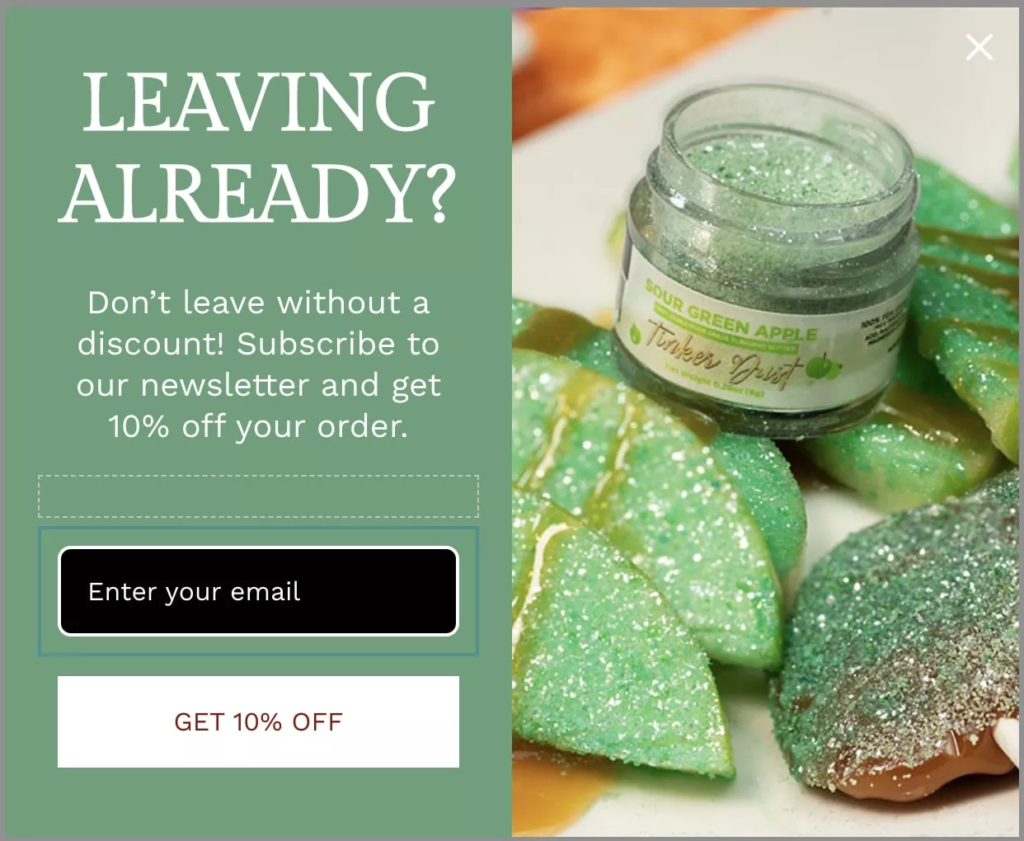 7. Make good use of your social media platforms
People love using social media these days, and they spend a lot of time browsing and scrolling on it.
You can always encourage people to join your email list by making a post on Instagram, Facebook, Twitter, or just by giving them hints to access your website by adding links to your homepages or to new content that you create.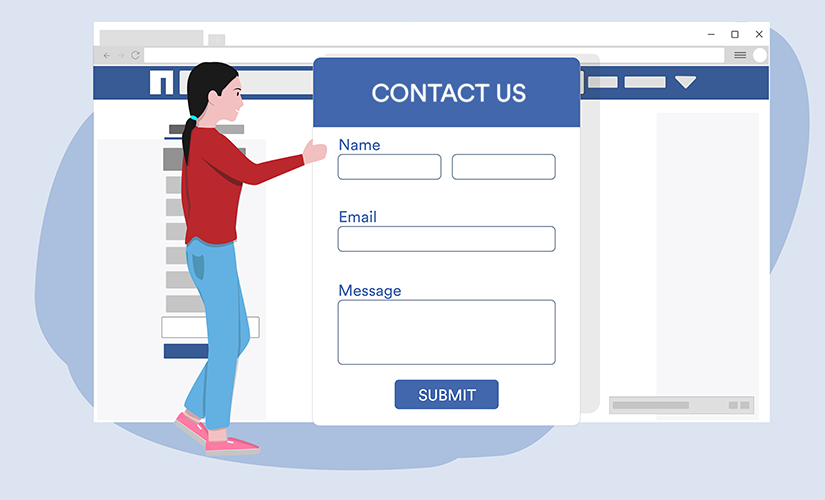 You can also test what works better and what doesn't by A/B testing to figure out which platform gathers you more sign-ups.
Make good use of your lead magnets, people might actually subscribe if you vocalize that you are offering stuff in return for them subscribing to your email list.
8. Referral programs
We all tend to trust their closed ones better in terms of choosing to buy from a new business.
The referral program is a marketing tactic that focuses on the customers that already bought from you and share their experience with others. It's like they personally take part in your marketing team.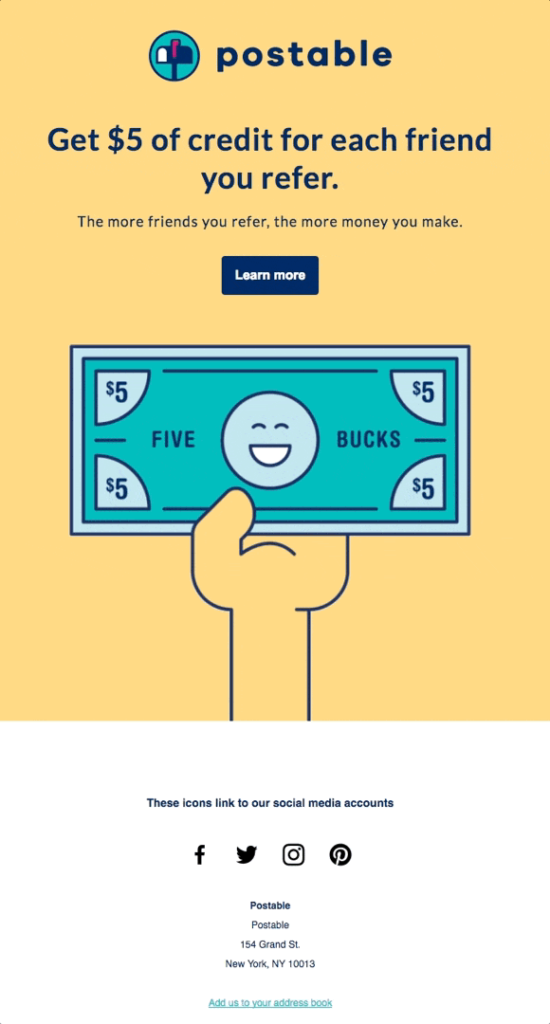 Referral marketing is one of the most trusted ways to gain subscribers.
An example is, let's say, you are ready to buy a product.
You land on a page that offers you a 10% discount on your final payment and your friend's payment. All you have to do is send them a referral link, they make a purchase and everyone is happy.
That way, you both made great use of a discount, and we gained both your and your friend's email address.
It is not always about discounts, let's say you downloaded things from a business and sent a copy to a friend too, just by giving us their email, and we can send them the copy saying that you thought they will enjoy it too.
Now that you know…
When it comes to growing your email list, the main thing you can do is reach out to as many individuals as possible.
This entails developing innovative marketing efforts that push the boundaries of your present audience.
When aiming to increase your email list, keep the following in mind:
Always test things out in order to know what works and what doesn't
Social Media can be your closest friend in terms of getting new emails
Compromise in order to receive
Stay close and personal with your subscribers
Generate quality content
The main thing to understand before wrapping everything up is that you have to be creative and innovative in order to attract new people because it is not just enough to offer some products that they are searching for.
If you found this blog informative, don't hesitate to take a look at our previous blogs and tell us your opinions in the comments!