СМС маркетинг is uncharted territory for many marketers, yet that's one of the most favorable channels for growth and customer retention.
And your clients will be more than thrilled when your agency starts attracting new customers that pay again and again for their products.
That's the power of СМС маркетинг, and we're here to talk about details. As part of overall digital marketing and an omnichannel communication strategy, it can reach customers at all the right moments.
With a robust all-in-one platform like VibeTrace, you'll concentrate efforts and strengthen individual channels by integrating them.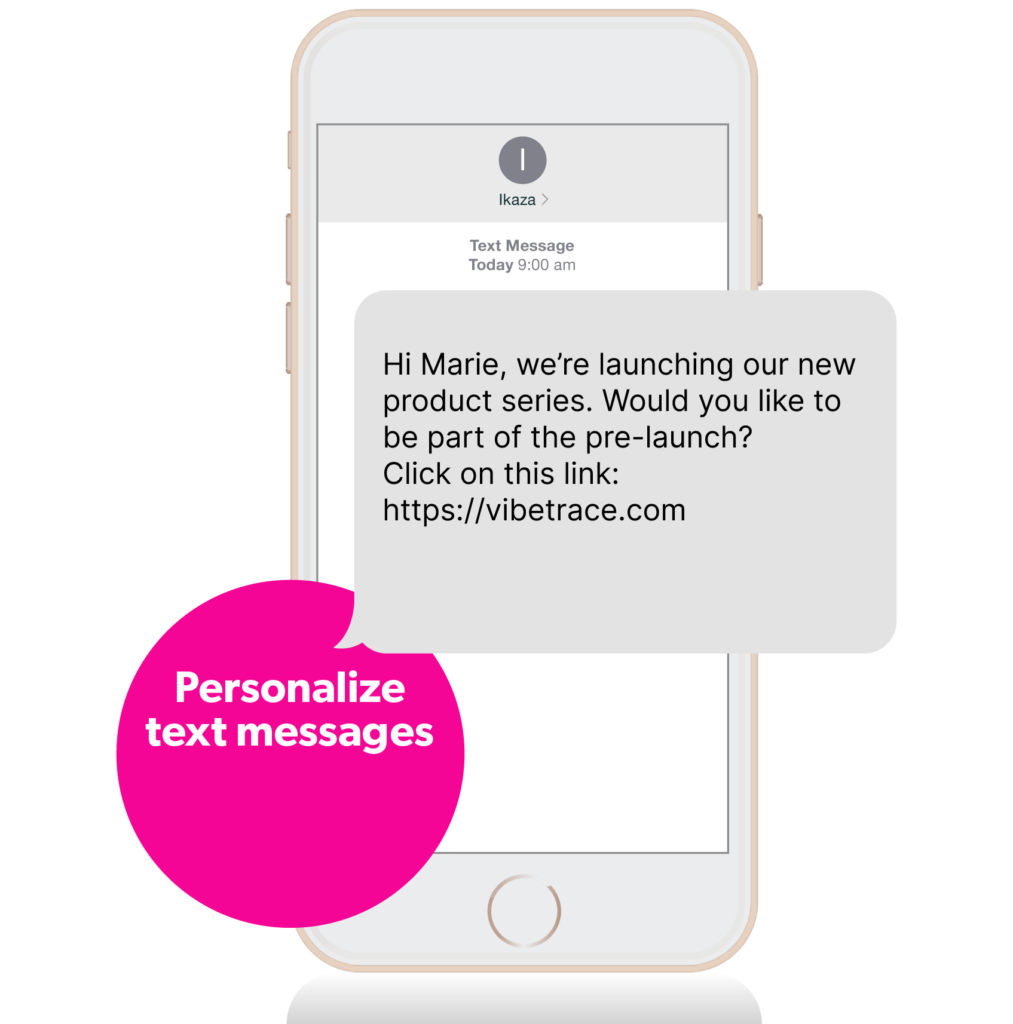 In the following article, we'll discuss how SMS marketing fits a general strategy. What can you do to reap the benefits of white label text and SMS automation software?
We've got the answers and won't spare you the challenges awaiting. Stay tuned to be prepared.
What is SMS Marketing?
Pretty straightforward – this is marketing through SMS. Two things make it unique. First, texting is a personal, immediate approach. Second, it's also на основу дозволе.
Customers who opt-in for SMS communication with businesses are explicitly interested in what that business offers.
Since texting is always a two-way street, that's a unique way to strengthen customer relationships. SMS marketing also comes with higher click-through rates because of the immediacy of texting.
Customers see messages more often than they check their emails and react instantly to the short bit of copy you've served them.
Those are just a few of the benefits that come with efficient SMS marketing. Those include:
Improved customer experience through speed and immediacy of support;
Faster communication that provides customers with the convenience of having a choice other than email marketing;
Better exposure and improved CTRs, since almost 100% of people read their text messages;
Higher conversions because of higher CTRs;
A growing customer base, thanks to the immediacy of communication and improved customer experience.
But if SMS marketing is so good and there are such sophisticated solutions like VibeTrace's white label text and SMS automation software, why isn't everyone doing it?
The truth is, it's not as easy as sending a "How are you?". That's because of its limitations, which will explore in detail below.
Limitations of SMS Marketing
Quick Info
Small visual of the 3 key limitations with relevant icons:
– 160 characters limit;
– no images;
– shortened URLs.
SMS marketing is a channel with untapped potential that will put your copywriting skills to the test. Here are the most significant challenges you'll face:
SMS Length – text messages have a general limit of 160 characters, which restricts how much and what you can say. And it must be catchy if you want a positive result.
No Images – if you want to showcase products or send creatives for coupons or promotions, you're going into MMS territory. Those are 3 to 5 times more expensive than an SMS.
Links & URLs – text messages work best with a single link. Nothing unusual for a quick and promotional SMS, right? But to make it work, you'll probably have to use a URL shortener. The best way not to come across as a spammer is to use branded, short URLs.
Last but not least, you'll have to decide how you want to deliver messages – the phone number you'll use. That's what we'll talk about next.
Желите да будете у току са маркетингом?
Претплатите се на билтен посвећен аутоматизацији маркетинга!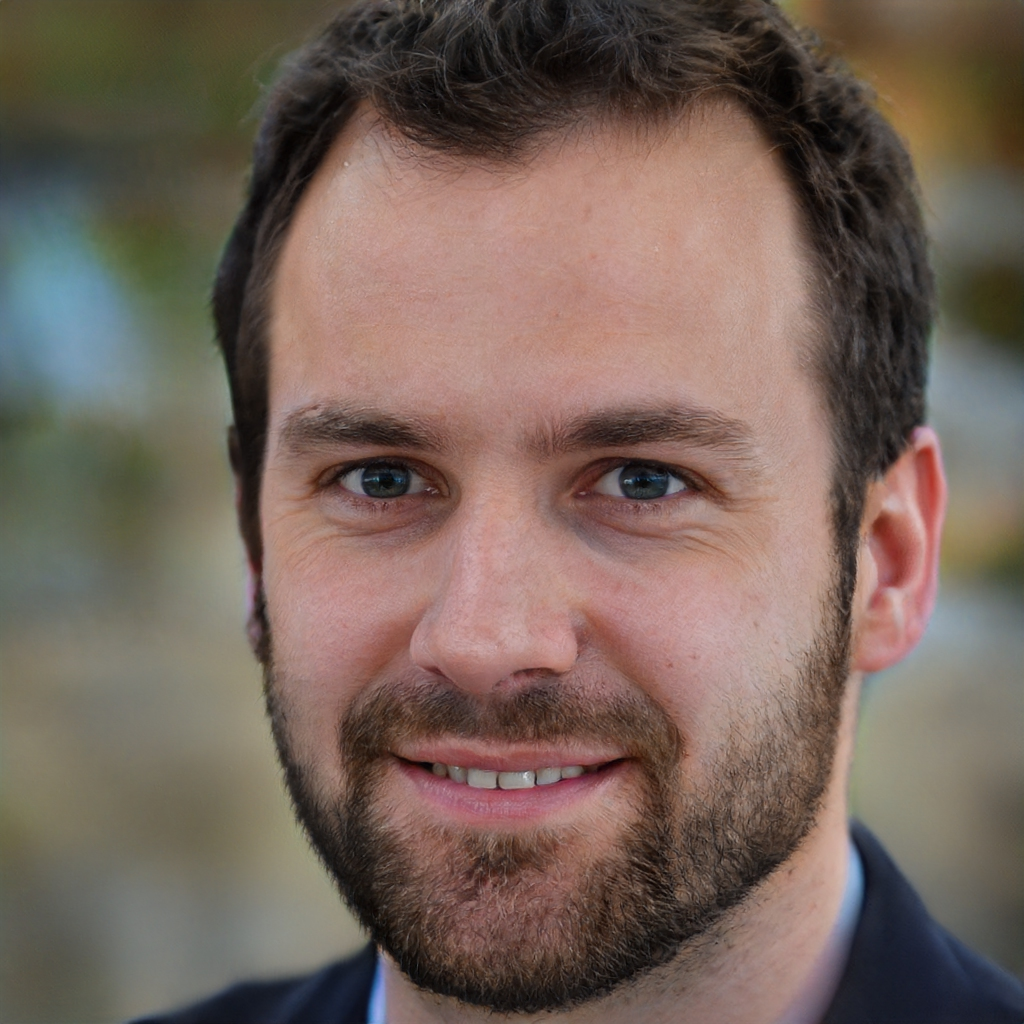 Останите повезани са оним што је заиста важно за оптимизацију ваших дигиталних прихода.
Кликом на дугме прихватате наше Услови коришћења. Такође ћете морати да потврдите своју адресу е-поште.
What Options Do You Have to Deliver SMS Messages?
You have two ways to approach the direct communication with customers:
Short-Code Numbers – that's a short memorable number (usually 5-6 digits), suitable for application-to-person (A2P) messaging targeting a high volume of recipients. You and your clients can benefit from a short-code number when it comes to временски осетљиве промоције that must reach many people.
Long-Code Numbers – that's a traditional phone number (a 10-digit number in many countries). It's best suited for person-to-person messaging or low-volume A2P messaging. For example, when you send transactional messages or provide support, you can benefit from a long-code number because it makes communication more personal.

And that takes me to the next aspect of SMS marketing you need to be familiar with, especially when using white label text and SMS automation software to boost ROI.
Types of SMS Marketing Campaigns
SMS marketing offers a powerful promotional channel for direct and actionable communication with customers. With open rates of more than 95% and 33% of people acting on CTAs in SMS, that's one of the most efficient channels you can use for generating results.
Most importantly, 47% of those who click on links from campaigns proceed to make a purchase. You will run two main types of campaigns:
Promotional campaigns – straightforward as SMS marketing itself, those are text messages providing promotional, actionable information like new deals, discounts, and special offers. They can be recurring – like Hot Deals of the Week, or occasional – discounts for birthdays, anniversaries, or just seasonal. They all aim to drive new prospects или repeat business.
Transactional campaigns – those are individual and provide information regarding a purchase or anything else that doesn't fall under the promotional category. They are triggered depending on specific criteria met by customers. For example, when a purchased product gets shipped, the customer might receive an SMS with the relevant information.
With powerful white label text and SMS automation software, you can set up the exact campaign you need quickly and easily. All you need to do is get an account with a trusted provider and integrate your account. If you already have a provider, you might be able to integrate it with the VibeTrace software – drop us a line, and we'll figure it out.
Once that's done, it's time to integrate SMS marketing with the rest of your workflows to achieve the best results. Here's how!
Combine Email Marketing with Text and SMS Automation Software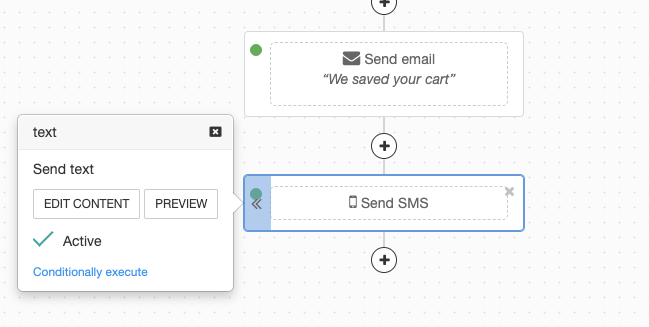 Despite SMS marketing being a quick and direct way to communicate with customers, it can't make it on its own. You still need email marketing to maximize returns and optimize overall efforts. Here's how to decide when it's better to send emails and when you can achieve more with SMS messages:
Are you starting the communication? – If the answer's Yes, it's best to go with an email. Examples of the most suitable cases are announcing new products, upcoming promotions, and anything that would benefit from a detailed showcase of products and offers through visuals. Remember, texting limits you to 160 characters and no images.
Is it urgent or time-sensitive? – if the answer's Yes, go with a text message. Examples are shipment and delivery notifications and updates, time-sensitive deals like birthday gift cards, exclusive coupons, limited-stock notifications (for example, of products in a list of Favorites or during special promotional events like Black Friday), and so on.
Треба вам помоћ у вези са маркетингом путем е-поште?
Нудимо управљане услуге од стратегије, до имплементације и праћења. Обично добијате повећање резултата од 15-251ТП3Т. Да видимо како вам можемо помоћи!
Remember that this is not an exact science, just general guidelines based on experience and users' feedback. What works best for your business will be the result of experimentation and A/B testing.
Both email and SMS marketing can be A/B tested and automated using VibeTrace. You can easily segment your audience, set up triggers, and define conditions for recipients. That way, you can automate various workflows and spend more time increasing conversions instead of on manual tasks.
If you want to see it in action, book your demo now. And if you wish to learn how to send personalized promotions to boost engagement and increase ROI, keep reading!
Product Recommendations in SMS
Customers crave personalized experiences and tailor-made offers when shopping. That's what makes them loyal to brands. SMS marketing is a superb way to carry out targeted promotions. Today, customers want to see brands care about their interests.
That's where a powerful product recommendations engine truly shines. When you tailor promotional messages to the interests and buying behavior of customers, the response and results will be dramatic. Brand engagement and loyalty rapidly increase, thus bringing more revenue and generating higher order values.
That has a massive effect on ROI and will delight your clients. In addition to boosting their results, you'll be able to attract even more clients for your agency, offering all-in-one, omnichannel digital marketing services to grow your business.
Да ли вам је потребна помоћ у вези са препорукама производа?
На путу купца, препоруке производа играју важну улогу у повећању стопе конверзије. Погледајте како можемо помоћи
To achieve these results, you don't need to create your own software from scratch and waste time in development. Instead, you can choose софтвер за препоруке производа беле етикете and use it with the branding of your choice.
VibeTrace offers this precise flexibility – the platform comes packed with all the features necessary to integrate, automate, and improve your services. Below, we'll see how the overall process of using white label text and SMS automation software works, allowing a hands-free approach to marketing.
How Do Text and SMS Automation Software and Process Work?
Quick Info
An example flow of SMS campaigns:
1. Create
2. Schedule
3. Select Audiences
4. Analyze
VibeTrace's powerful Customer Data Platform and product recommendations engine help you segment customers и set up automation workflows.
You can leverage the combined power of personalized promotions and SMS marketing in a couple of steps:
Креирај – create your messages in the automated system editor. Remember, you can use up to 160 characters, including links, so don't forget to shorten URLs and craft to-the-point actionable copy with a CTA.
Schedule – consider delay times when sending text messages to ensure you're reaching customers at just the right moment with an offer of interest. You can base scheduling on buying behavior that you can analyze through the Платформа података о клијентима.
Target Specific Audience Segments – you can segment your SMS audience based on numerous demographics, site activity, and even traffic sources. When integrating with email marketing, for example, let's say two emails go unopened. If the customer has opted in for text messages, you can bump them with an SMS for re-engagement.
Analyze Results - можете analyze your campaign deliverability, open rates, conversions, and so on. A/B test, find the best messages, and optimize your campaigns for improved open rates and higher conversions.
Персонализоване препоруке производа dramatically improve the efficiency of SMS marketing campaigns. You can further increase the value of each customer through унакрсна и њихова продаја based on their buying behavior and preferences. Leverage the power of immediate communication and time-sensitive promotions to achieve optimal results.
You're probably itching to begin with SMS marketing. But I know you're wondering how to be sure you're making the right choice when starting with white label text and SMS automation software. Below, you'll find all the answers you need!
Features of the Best White Label Text and SMS Automation Software
To get the most out of SMS marketing, you need to be able to send text messages at scale and provide a high-quality customer experience. That's where the features of the software you choose make all the difference. For optimal results, your white label text and SMS automation software needs:
To be able to obtain legal permission to send SMS;
До offer global coverage in case any of your clients operate globally;
To provide you with the ability to define triggers, choose sending events, sending time, and the audience segment you want to reach;
To allow you to choose between sending single or mass automated text messages;
To offer automation features, to begin with;
To provide detailed analytics to analyze results and optimize campaign performance;
До provide data privacy and security, given you're working with personal information.
These features, ability to customize and personalize text messages, perform A/B testing, and use advanced audience segmentation, are all essential aspects of efficient white label text and SMS automation software. Such software helps you elevate your marketing game to a different level by tapping into the remarkable potential of SMS marketing.
Finally, we'll answer why it's worth it choosing a white label solution for your business in the first place.
Why Choose White Label?
White label software solutions have several undeniable benefits. We've discussed those at length before, but let me reiterate – it saves time and money. It does that by:
Eliminating the need to develop software from scratch;
Allowing complete branding – use it as your own;
Providing a risk-free, ready-made solution for your specific needs, along with transparent pricing options;
Offering cross-channel communications and marketing automation capabilities all under the same roof – just like the all-in-one platform that VibeTrace is.
Here's how to get started once you've deiced to go with white label text and SMS automation software and have acquired your license!
Тражите Вхите Лабел маркетиншко решење?
Погледајте предности наше Вхите Лабел платформе за аутоматизацију маркетинга и како она може помоћи вашем пословању!
How to Get Started with White Label SMS Marketing
The process is quick as 1-2-3 once you have your SMS provider and automation software:
Acquire a Number – as mentioned, you can choose between short or long-code numbers and even use both in specific cases. Do know that short numbers take longer to get.
Integrate Your External Account – link your SMS provider with your automation software and add your credentials. You can add more than a single provider.
Add Your Own Provider – if you already have an SMS provider and they expose APIs, we might be able to integrate them with your software. In such cases, get in touch with us.
Start Creating Efficient SMS Campaigns – VibeTrace offers complete customizability of your white label solution. When you opt for it, customers will see the sender's phone number and name. They won't know you're texting them from a white label platform.
If you still haven't chosen your SMS provider, here's a list of some of the most well-known providers you can use!
How to Choose an SMS Provider?
Choosing a suitable SMS provider depends on your immediate business needs. Are you looking for a budget option or a powerhouse capable of sending messages globally? Do you need voice messaging or prefer impeccable verification? There's something for everyone. Here's a short list of leading SMS providers to choose from:
| | |
| --- | --- |
| Твилио | The programmable SMS API allows you to add versatile messaging capabilities. |
| Telesign | Send and receive messages through a single programmable API. |
| Telnyx | Manage number types, content formats, and destinations from one place. |
| MessageBird | Leverage deliverability with 240+ carriers in 140 countries. |
| ClickSend | Bulk SMS messaging through a high-performance SMPP gateway. |
You can choose one of the robust and trusted SMS providers that integrate with VibeTrace if you don't have one yet. Alternatively, get in touch with us to see if we can handle the integration of an existing provider.
You can add more than one SMS provider to the VibeTrace platform and automate your SMS marketing at scale.
The Best White Label Text and SMS Automation Software for You
SMS Marketing Statistics
What you can achieve using Text Automation Vibetrace:
– 95% Open Rate
– 19% CTR
– 30% Conversion Rate
– 5.5x ROI
Automated text messages can boost conversions and retain and re-engage existing customers. With the VibeTrace white label text and SMS automation software, you can use a ready-made, sophisticated platform to achieve a 2x increase in your ROI.
From gathering customer feedback to recovering abandoned carts and cross-selling customers – SMS messaging is a powerful channel to take advantage of and add to your digital marketing strategy. It can enhance overall results when combined with email marketing and push notifications. Especially if it's personalized and based on tracked customer behavior and individual user profiles.
Push notifications can be missed, emails might go unopened. But we all see the text messages we receive and open them instantly. Тхе immediacy анд тхе high open rates and CTRs make it one of the most efficient channels for marketing communications. What are you waiting for then?
Book your demo with VibeTrace and start automating your SMS marketing if you want to grow at scale.
Корисни линкови:
How to Choose White Label Product Recommendations Software
5 Must-Have Email Automations Flows on Your Ecommerce Store